Fraud traffic tracking on AdsBridge is fully automated and doesn't require additional settings. The analysis is performing in real-time and allows to remove fraud traffic immediately. Traffic data is visible in stats. 
Go to the "Statistics" section – "Global Report" .
Choose such checkboxes:
Suspicious visits

Suspicious clicks

Suspicious conversions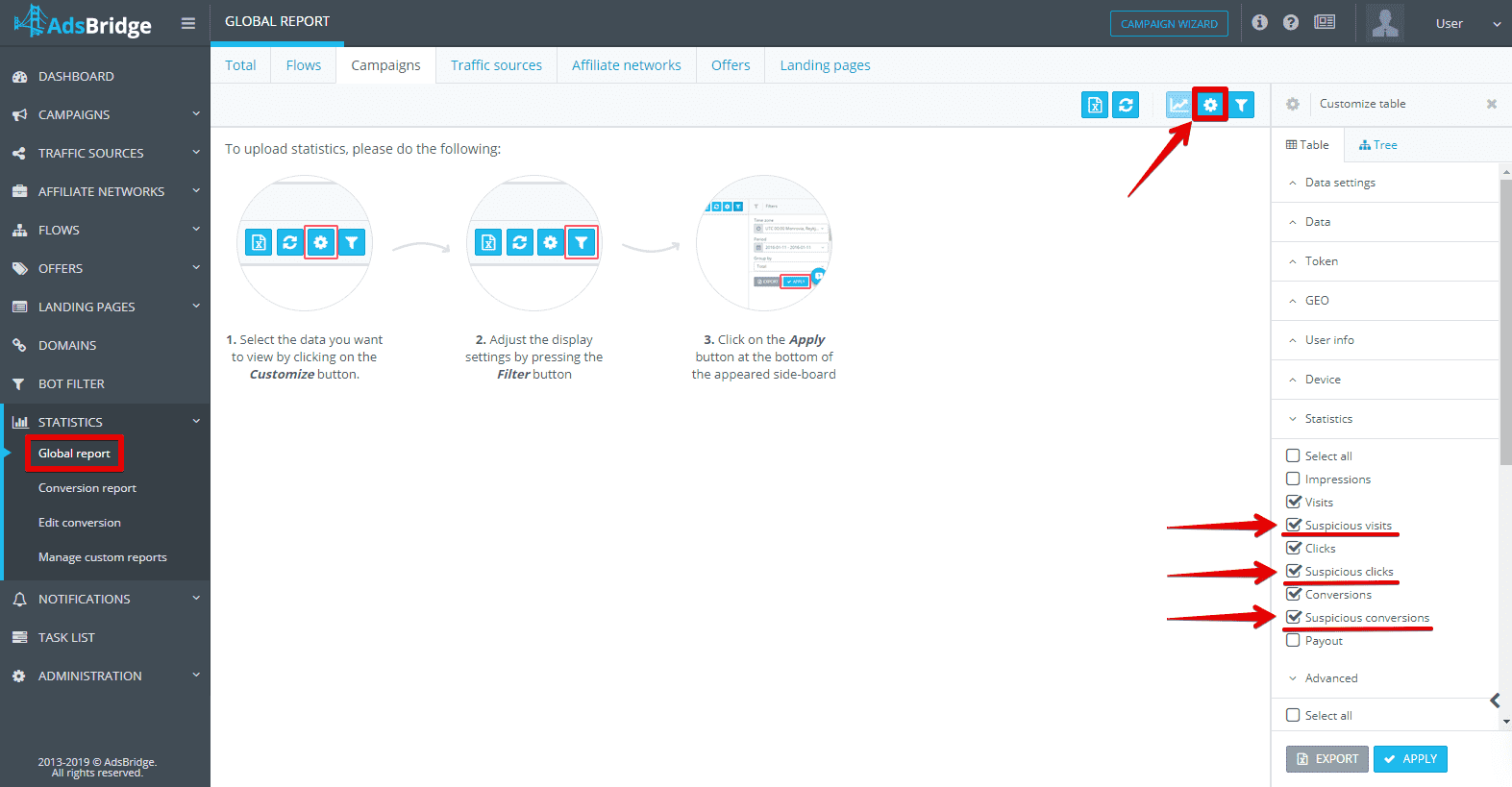 Suspicious events data is appeared in separate columns.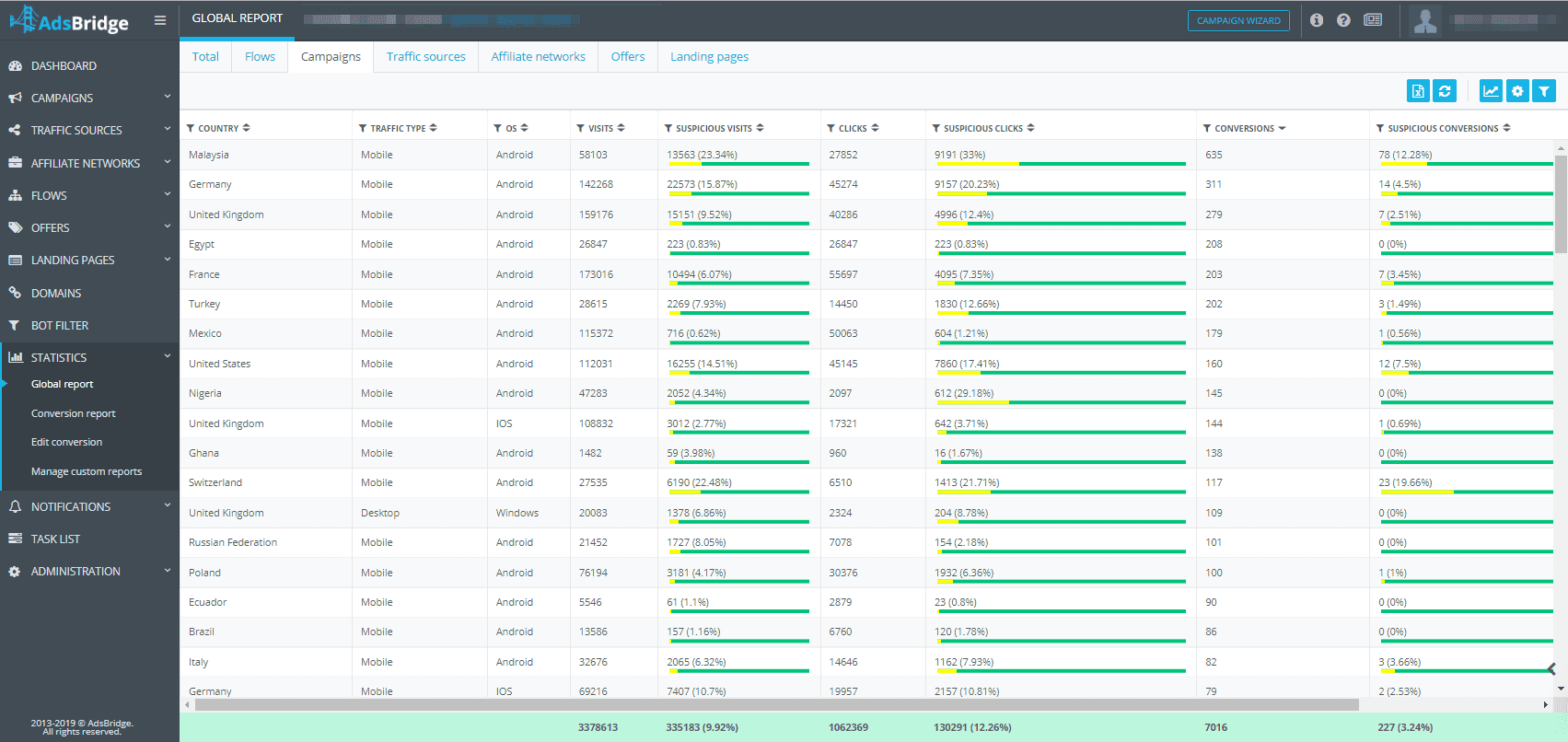 Analyze stats in real-time following different metrics in order to exclude fraud traffic from all campaigns and pipelines. Save time on additional settings and money on additional spends.
More about metrics you can read here.