In this article, we are going to look at some of the big movements and trends in affiliate marketing that you should be keeping your eye on in 2016. Each of these components are not only making big moves in the industry this year, but will also likely make a huge impact on your bottom line.
Automation within Your Business and Ad Campaigns
Just like it was a lot easier and more of manual a process to create campaigns in the past, the way we run our businesses online has completely changed as well. There are still many day-to-day tasks that we need to manually accomplish (like checking email), but there are also many ways to automate them as well (such as optimizing campaigns and pulling together stats reports).
For example, the act of creating websites and landing pages used to be a drawn out process where you would need to contact a graphic designer, cut your site into HTML and then upload it to the internet and make changes through a web editor. Now all of this can be done in a fraction of the time thanks to drag and drop builders which are fully integrated and built right into a tracking platform.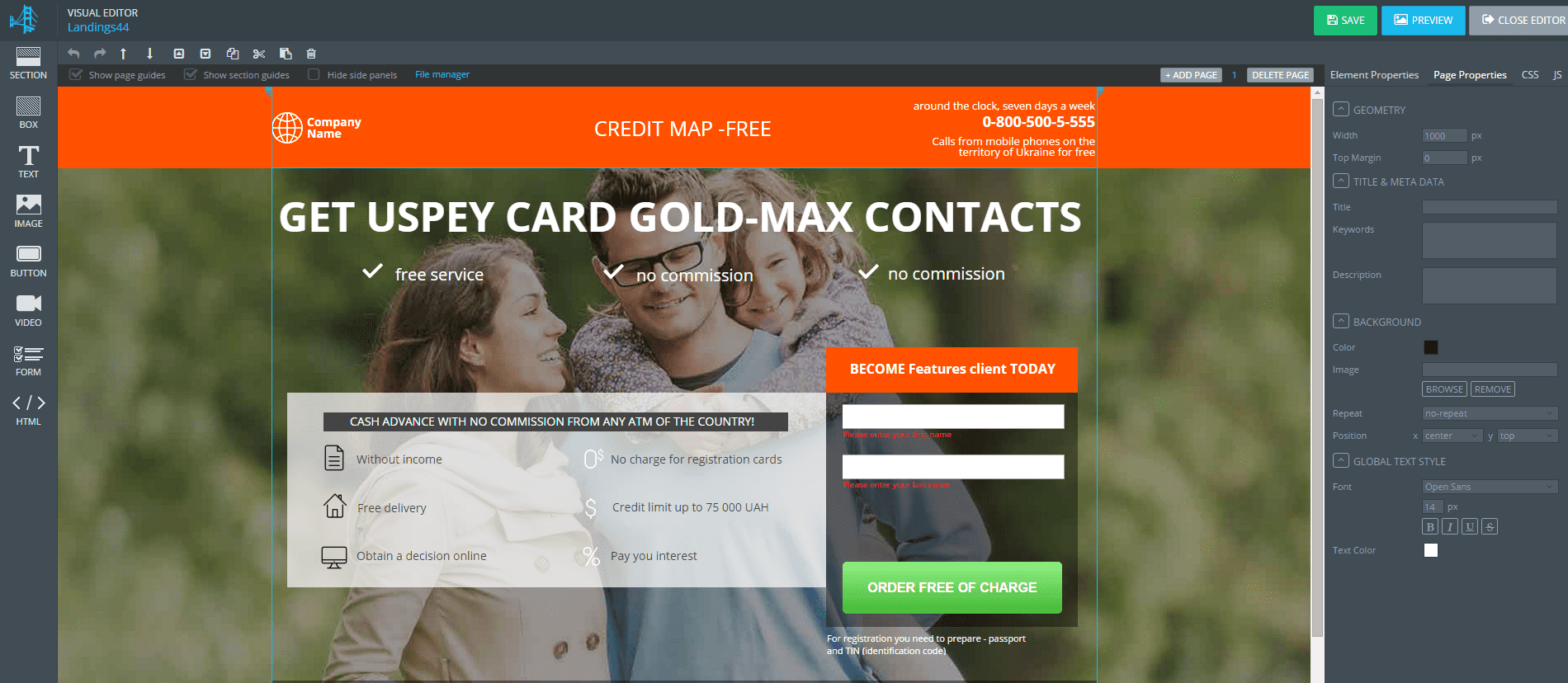 Speaking of tracking, the ability to automate your ad campaigns and their performance is something that has continually improved with time as well. AdsBridge for example, offers the ability to track and automate changes to existing ad campaigns based on targeting, traffic sources and ROI within your campaigns. This has been found to be extremely useful for big players in the affiliate marketing space with multiple ad campaigns running at a time.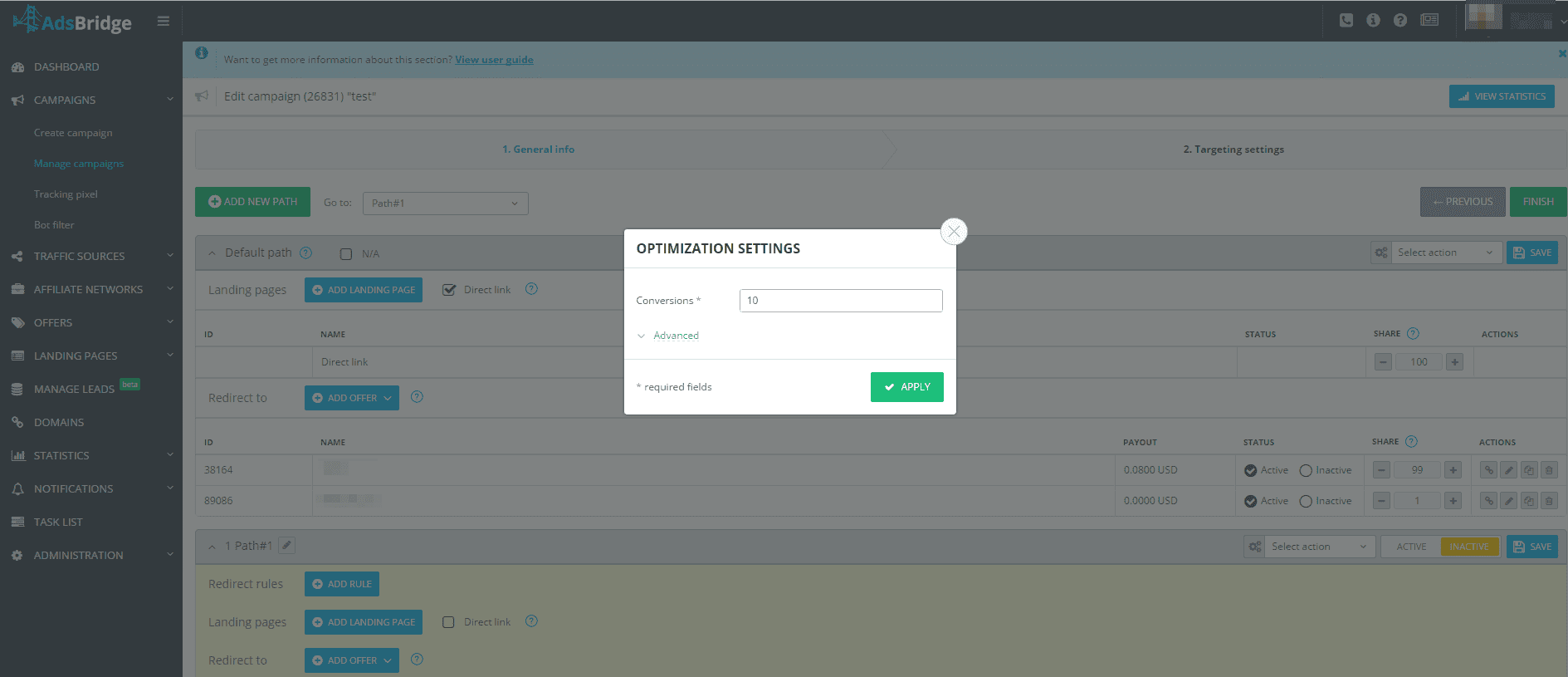 Native Advertising is Here to Stay
When it comes to advertising online, the less your ads seem like ads, the more likely they are to convert and become profitable. Whether it's through content, social media or even mobile marketing, native advertising is changing the way businesses and brands reach their target audiences and turn them into paying customers. The world of native advertising is changing and along with it, your business and marketing efforts must change too.
While native advertising is something every affiliate and advertising wants to take advantage of, it's not something everyone knows how to put into effect, properly track or manage. Through AdsBridge's tracking platform you can set up cloaking for advertising through Facebook campaigns, enable redirects for in-content advertising and also take advantage of our bot filter which allows you to determine who your traffic is and where you want to send them. (great for targeting different countries)

Mobile Marketing and Social Media Matter More than Ever
We already know the importance of social media and how it instantly provides access to over 2 billion users worldwide. Through building out your own following and the power of highly targeted advertising with pixels and retargeting, social media should be at the front of every marketer's mind when it comes to engagement and increasing ROI.
Throw mobile into the mix and you are looking at a perfect storm for success! Not only are we continuing to see massive growth in the mobile space, but also how it's connecting users on social media as well. If you are only focusing your ad campaigns for desktop and web browsers, you are missing out on a massive audience. Adsbridge has web & mobile versions, so you may find IOS app here.
Having a Complete All-in-One Tracking System
The business of being an affiliate marketer is no longer seen as a way to start making money on the side or being able to work from home in your spare time. Affiliate marketing is a real business and we are talking about millions of dollars per year for the some of the top affiliates in the game today.
With so much effort, time and money on the line, it's important to have an all-in-one solution that allows you to track, manage and scale your campaigns on all levels – which is exactly what AdsBridge has been building upon since our initial launch.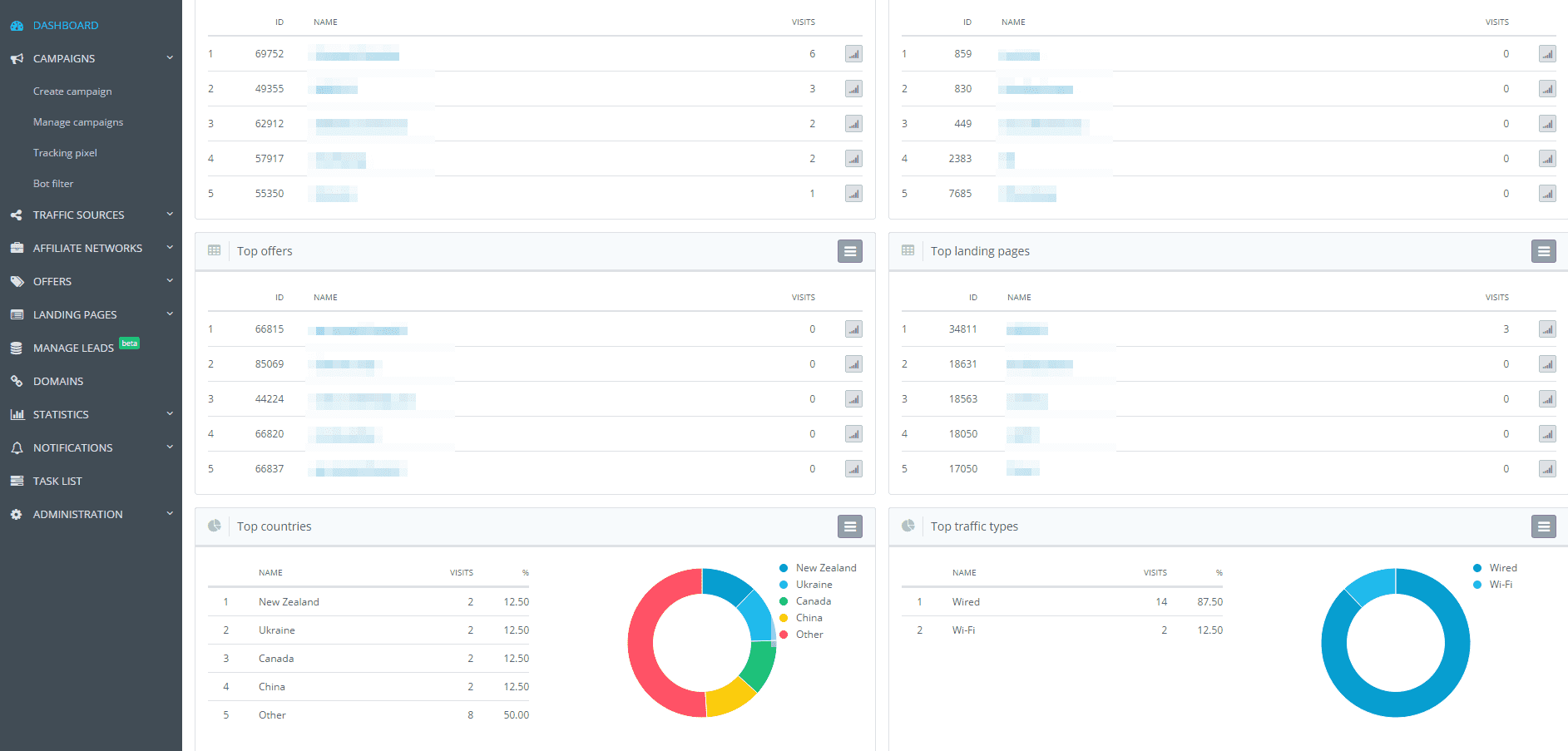 We've mentioned a few industry trends that you should be keeping an eye on, but we'd also like to invite you to join AdsBridge.com for free for 30 days. Once you are ready to experience everything AdsBridge has to offer, you can upgrade to our starter plan for just $29 per month, and you can save an additional 15% by paying for any of our membership plans on an annual basis. The great thing about AdsBridge is that it's a platform made for affiliate marketers, by affiliate marketers – which means we have a membership level available for affiliates, businesses, and brands of all sizes.
Lastly, we want to remind you that AdsBridge isn't just a solution for online marketers — it's also an opportunity for big brands to share their message and affiliate promotions as well. As one of the leading tracking solutions in the industry, we've been able to partner with big names like WhatRunsWhere, MGID and more. Now it's time for you to also see how you can become a partner of AdsBridge and discover how you can gain exposure to over 5,000 affiliate marketers.
The article was written by Zac Johnson.