We would like to present you all with a list of this year's most awaited events!
Spoiler Alert!: We always have a few free tickets, so make sure to stay updated!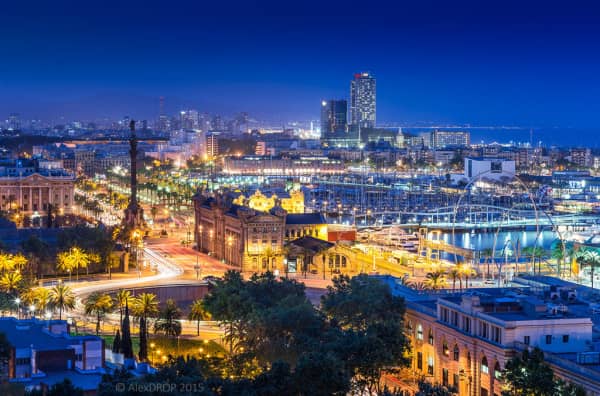 March 4-7, Barcelona
This conference in the beautiful capital of Catalonia is one of Europe's best. With almost 2,000 attendees, there is sure to be some great European talent waiting to share experience.
There are promises of comfortable business lounges, a karting grand prix, rounds of golf, and even indoor skydiving! To put it shortly, this is an event that will be fun and informative.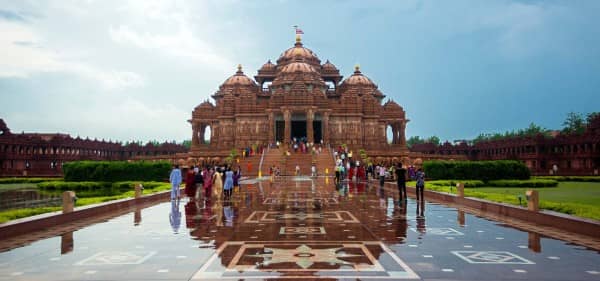 March 9 – 10, New Delhi
With an estimated 6,500 predicted to attend, this is India's top conference for the digital community. Representative of some of the world's largest brands will be some of the featured speakers.
Over the course of two days, attendees will be exposed to the cutting edge technologies that are changing the digital landscape. This and the amount of digital wisdom available to those who attend make this conference worthwhile.
March 22, Tel Aviv
This conference is being promoted as one of the most influential in the field. The organizer have events all of the globe, including in Beijing, Hong Kong, Tokyo, San Francisco, and Sao Paolo.
They have come to Tel Aviv because the city attracts technology advocates, entrepreneurs, and companies alike. The nightlife isn't bad either.
March 30th, Moscow, Russia
We invite you to attend conference not only for the experience, but to also see the modern and historical majesties of Russia's capital city!
Why should you go?
The first reason is that while this year is this event's debut into the affiliate conference world, over 1,000 attendees are already confirmed! These include affiliates, advertisers, and representatives of international networks from the world over. They are all coming to help wake the 'sleeping bear' of Russian performance marketing, which holds a lot of potential.
The second reason we recommend this event is due to the promise of amazing speakers. Super affiliates and leaders of major affiliate communities, who started their work in the beginning of the affiliate marketing. We cannot wait until the moderators of STM, one of the largest affiliate marketing forums, give their speeches. The forum has already 'raised' more than one generation of super affiliates, and its representatives will be happy to share their knowledge and experience with you.
If you ever get tired of the constant flow of information, we cordially invite you to go to the conference hall for a cup of coffee and a meetup with our team! We'll be at our stand (P-1)!
The sponsors of this conference are sure to ring a bell, as they are some of the biggest players in the performance marketing field. They include; MGID, Bitter Strawberry, YeahMobi, ClickDealer, Avazu.
As always, we will be raffling off free tickets, so make sure to follow along for updates on our Facebook page here.
June 14-15, Berlin
This is without a doubt the largest event on our list. The organizers of AWE always amaze with their skill, and with the talent they invite for the conference.
Waiting for attendees this year will be top affiliate from all over the globe, tons of useful tips and information, and even a fly-away party in Ibiza! Space is limited.
Just in case you don't get into Ibiza, we do have a couple of extra VIP tickets available for you. Keep up to date by following our Facebook page here!
We will be waiting for you at our stand (E-3)! Bis dann!
July 14-15, Amsterdam
This four-day affiliate conference brings around 5,000 attendees from all corners of the globe to Amsterdam every year. If you work in the gaming vertical, this conference is simply a must-go!
This year's theme will be the newest trends in SEO, strategies for acquiring and retaining users, and effective networking. Besides, you'll be able to explore Amsterdam and all of its 'wonders', if you know what I mean 😉
July 30 – August 1, New York City
Last but certainly not least on our list is the famous Affiliate Summit East, hosted in The Big Apple. What could possibly be better?!
The AdsBridge Team always eagerly awaits this conference, as does every one of the 5,500 attendees. This is the largest online marketing conference in the world. You cannot miss it!
We've already booked a stand, so make sure to come say hi to us at the Meet Market (stand 816), and at the Exhibit Hall (stand 1011)! If you want to talk at any of the after-parties, we will be there!
Have a great day!
-Your AdsBridge Team