What is retargeting, and how can it help you increase conversion rates?
Just like any internet user, you have probably seen online advertisements for items that you recently searched for. You may think that you are being watched or followed. If so, you are right! This type of marketing strategy is called retargeting.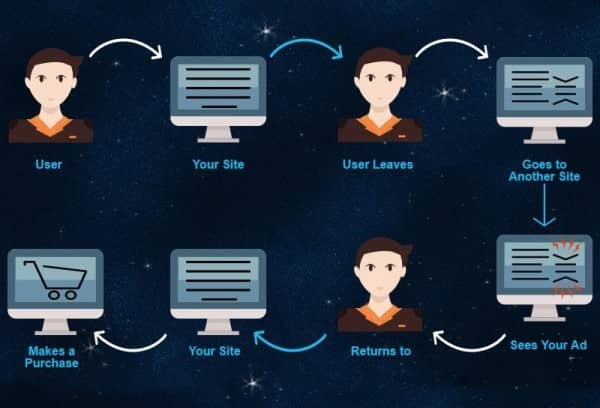 But what is it exactly?
Retargeting is the personalization of the online advertisements that internet users see after they have left your site or page. With the help of cookies within the user's browser, an individual's information is analyzed. At this point, based on the data, an advertisement is then formed that will spark the user's interest, therefore convincing him/her to return to your site.
Does this form of advertisement work?
Yes! Tests have shown that retargeting increased conversion rates. The "clickability" of retargeted advertisements rose up to 400%. When compared to normal online advertisements, retargeting showed a CTR increase of ten-fold. In addition to this, the conversion rate also rose 70%.
Why is that?
Almost all users immediately leave the page that contains the offer. 98% of them leave because of uncertainty or simply because they are not ready for purchase. Retargeting returns interest to the audience, thereby increasing brand awareness.
How should you start?
In order to use retargeting to the fullest extent, it is essential to choose the right instrument. We have broken down the top-3 for you here;
AdRoll (Search Engines and Social Media)
Google Adwords (Search Engine)
Facebook retargeting (Social Media)
Our research team has personally tested the effectiveness of AdRoll. According to our advertising campaign results, 40% of all users who visited our site became clients. 25% of those clients became paying customers. The platform includes advanced GEO and segmentation methods of targeting. These methods' largest advantage is ROI. For every $1 invested into retargeting, one can expect to see an average of $10 in return. With AdRoll, you can place advertisements onto desktop networks, search engine systems, and on social networks.
If you utilize PPC advertisements on different traffic sources like Facebook and Google Adwords, then we recommend that you set up retargeting right away. There is no reason to use other services like Adroll and other similar to it (Chango, Criteo, Retargeter, Perfect audience, and so on). Facebook and Google Adwords provide within their systems all necessary parameters for direct audience setup.
What do we recommend?
Before setting up advertisements for retargeting, you should first decide on a goal, budget, and a general traffic source. It is very important that your advertisements are relevant to your audience, and answer any questions they may have after they leave your page. What exactly did they miss? Highlight the most important features of the product or service.
After choosing a platform, it is unavoidable to divide your audience and direct only personalized ads toward them. It is important to remember not to over-advertise your product. You must know the limit!
 Good luck!