In today's competitive market all means are acceptable in a way to attract new visitors. There are a lot of ads platforms to attract traffic and generate more leads. Among the most used we can figure out the next:
Search Engine Advertising (Internet search advertising) is oriented on people who spend dozens of time browsing product or service online. Such ads appears as a text and highlighted headings;
Banner Advertising is appeared for specific target audience and oriented on their interests, hobbies, topics and other engaging things. This ads type is focused on visualization and usually existed on the top of website to catch attention.
Native Advertising is similar to above mentioned banner ads, but it is less bright and consistent with the overall website design.
All above listed ads types are related to the loyalty advertising, as it allows users to choose either click on it or not. But still there are also aggressive ads such as popups and popunders which usually irritate users. Nevertheless, smart using of it may cause positive results and less spends on traffic.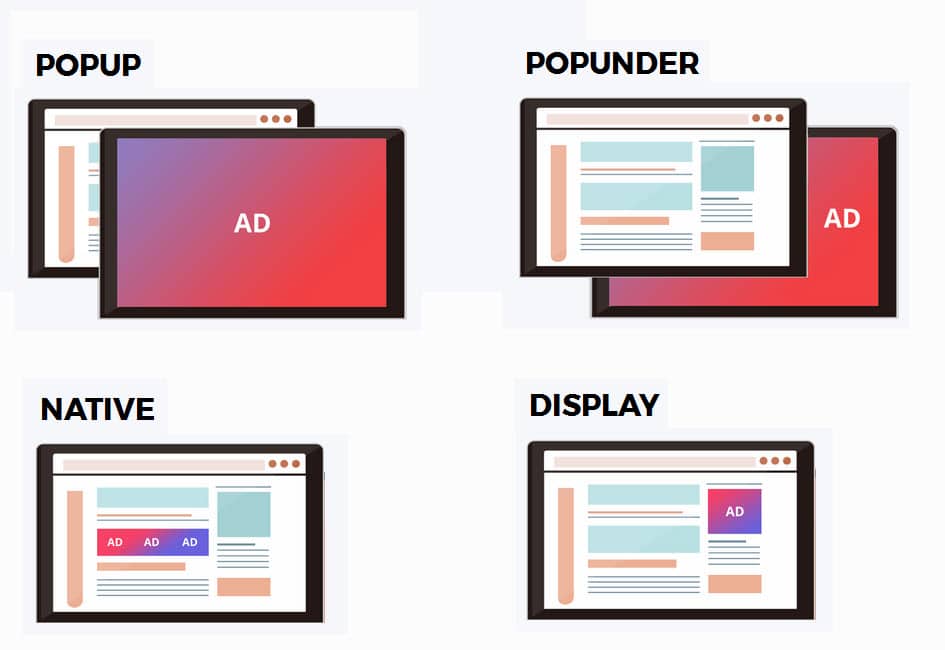 On this article we will dive deeper on pros and cons of aggressive ad types and share the ways of its effective using.
Let's look over the core meaning of Popunder Ad
Almost every website nowadays catches customers with the pop under advertisement. This ad is specific and appears automatically when user opens the webpage. As soon as lead clicks on close button, then advertisement appears in a new window.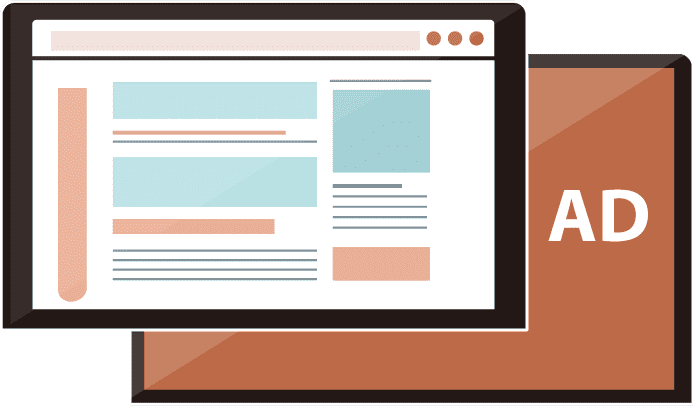 Pop under ads definitely has much more advantages comparing to other ads:
User will surely visit advertiser's site;
Pop under advertising doesn't spoil website design;
Popunder ad has affordable price as payment is made according to the PPI model  (Pay Per Impression). On this way the number of impressions is equal to number of clicks, because user is redirected to the target website as soon as advertisement appears;
Pop under advertising generates more traffic
Popunder ad appears once a day and only for unique users. This strategy saves money and prevents from non-target traffic
Pop under ads reaches a broad audience.
Sounds great, isn't it! On the one hand, users feel responsible either watch ad or close it forever. On the other hand, they see respectful attitude towards their needs and time.
Popunder Ads Examples
Pop under advertisement is not the only one active ads sample, another called pop up advertising. This is much more aggressive and irritative ad for users. It's impossible to ignore pop up window, as it appears right in the middle of the page and hides the website info. Pop ups pushed content in front of users and allow them to spend more time on the page.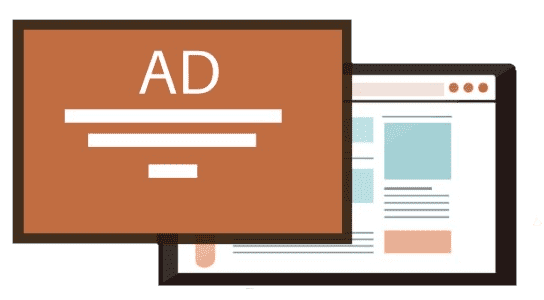 User will 100% click on unwanted ad even just to remove it at all. But possibly user will be redirected to additional ads page afterwards. The level of leads loyalty falls down and the percent of returning visitors appears to be low. Think about it, Google will not praise you for this!
Pop under ads comparing to pop up is less irritating and makes users feel of decisive choice. Nevertheless, both ads brings much more traffic then other and allows to test its effectiveness with low budget. Despite all their aggressiveness, these formats allow you to gather a large base, attract traffic volumes and monetize it.
Popunder ad mostly converts entertainment products, consumer goods and services, as well as new items. It is an excellent solution for working with the target segmented audience. In order to make it really effective and profitable, you should definitely start with A/B testing and find the most suitable offer.
Why you should use Popunders
So, you finally decided to catch users with pop under advertising. In order to set and run it you need:
select an ad network / traffic source which allow to set pop under ads (there a lot of them, for example Propel Media, PropellerAds);
set up accurate parameters for the target audience;
and finally create pop up banner.
Traffic sources are partnered with the website-partners, who are the place holders of the ads on their website. The exact platform for pop under ads depends on target settings.
How to Launch a Campaign on AdsBridge
AdsBridge appears to be the best solution for tracking exact stats from pop under advertising. Users don't need to set up additional settings or pay for extra plugins to track real progress, profit and income from pop under ads. All data are gathered in stats and can filtered.
Here we would like to help you set up ads on AdsBridge. Follow the steps below to run you campaign correctly:
Step 1. Create a traffic source in the "Traffic Sources" main menu section, enter the transmitted parameters and postback to the appropriate fields. For example, PropellerAds settings will appear like this:
Step 2. Open the "Create a campaign" section and start the setting up process. At the first step enter "Basic settings"
In the "Traffic Source" drop-down list, select the one you need, like on the example of PropellerAds. All the settings for the source will be automatically added to the campaign settings.
In the "Cost model" field, select CPV, because the number of impressions is equal to number of clicks.
Step 3. Set up rules and distribution paths for specified conditions
Add landing and offers where the users will be redirected. In this step, you can set up exact targeting to maximize the monetization of traffic from a traffic source.
Save the campaign and copy its link
Step 4. Add the campaign link to all available ads.
Tips how to increase the conversion level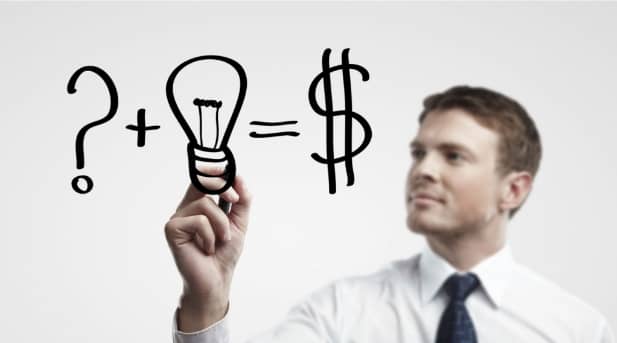 1. Traffic source. Don't let the low cost advertising network confuse your choice, as it usually tricky and doesn't mean quality.  Focus on the traffic quality and the number of conversions. Because first of all you need a result and only after that will be a volume.
In order to choose required traffic source – test it! AdsBridge will help you with running tests. Set up the campaign, add chosen traffic sources and check the progress. Stats will help to see results, compare data and see the real profit.
2. Catching banners. Users want to see something bright, interesting, attractive and profitable. In order to prevent your pop under ad from ban, make it outstanding and informative.
3. Advertising page. Don't forget about the initial landing page. It has to be not less informative. It goes without saying, bright colors and user friendly design raise users' trust. Even more if these things are combined with profitable info.
4. Ads should be on a similar wave with the website. Same topics, style, thematics prove that you know your target audience and provide customer oriented service and even customer focused ads.
5. Analyze data and overall campaign result. Without analytics and results tracking you can't be sure in ads effectiveness. Check your stats regularly, compare impressions, change the data and target users, rise the effectiveness level.
Choosing popunder traffic source 
Choosing a pop traffic source is not easy. There is a list of criteria you should pay attention to:
Traffic volumes and Top verticals

Availability of anti-fraud solutions and filtering bot traffic.

The type of payment model and minimum deposit.

Targeting options available.
RichAds is one of the best popunder traffic sources with 4B+ impressions daily in 220 countries of all Tiers and HQ traffic in top verticals (VPN, antiviruses, crypto, sweepstakes, gambling, nutra, dating, telecom, and betting). RichAds ad experts are on guard of your conversions. They will help to prepare creatives, launch, optimize, and scale your campaign.

Take the maximum from the traffic and don't fall behind the latest technologies!
Sincerely yours, AdsBridge team!