Over years in the industry we've learned all about the challenges marketers face in their daily activities. One major issue is finding a network that provides a wide range of offers and traffic channels while keeping the quality consistent across the board. Luckily, there is a way to address the issue.
ClickDealer is a global performance marketing agency that specializes in CPA campaigns, helping publishers and advertisers achieve peak performance in their marketing efforts. The company has been on the market since 2012, and has since amassed an extensive base of publishers as well as an international team. From launching to maintenance to scaling, ClickDealer's dedicated AMs provide support on every stage of an ad campaign!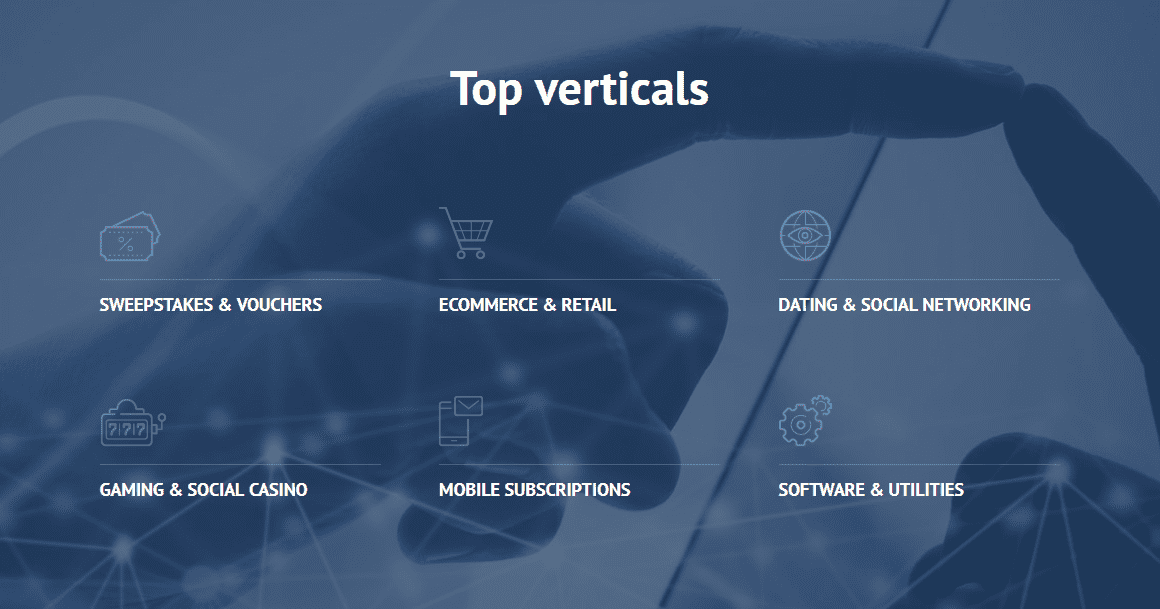 Publishers signing up to ClickDealer can expect:
– 13,8k direct offers and exclusives
– Flexible payment terms
– 24/7 multilingual support
– Constant promotions, bonus programs and contests
– Regular network-wide offer performance reports and updates on new offers
– Private parties and all-inclusive meetups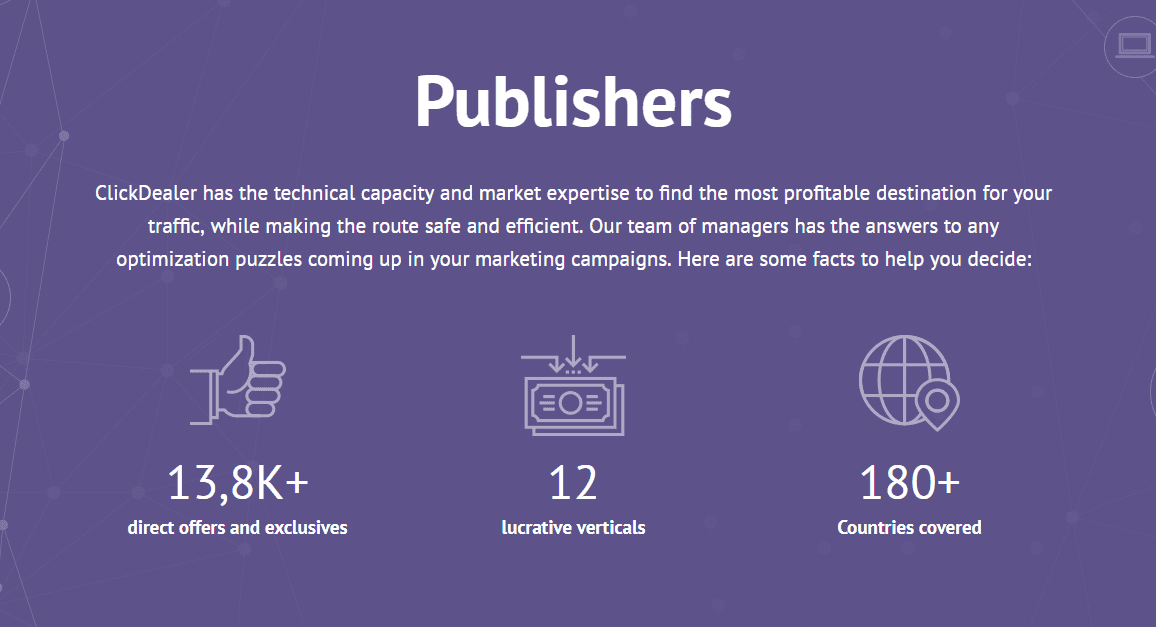 Advertisers signing up to ClickDealer can expect:
– Access to all online media channels
– Extensive fraud prevention measures
– Constant traffic monitoring and quality control
– Global reach and custom targeting
– Full control over angles and creatives
– Immediate response to optimization requests
AdsBridge highly values consistency in performance, which is why we can confidently recommend ClickDealer as your go-to choice for running CPA campaigns. Ready to begin?
Sign up now and get 500 loyalty points via the ClickDealer rewards program!