Hello, dear affiliates and media buyers!
In this article, we'd like to continue describing new features that were recently released on AdsBridge. Here, we'll talk about a test campaign URL.
After you've created any campaign on AdsBridge, you click on the campaign URL to test and see if the funnels, traffic distribution, landings, etc. are set properly. These test clicks are mixed with actual statistics by campaign and thus, distort it. Since the clarity and purity of statistics are tracker's main priorities, AdsBridge has found a solution to this problem!
So, how to test campaign settings and do not interfere with real statistics? We've created a test campaign URL for this. Its working principle is simple.
You can find a test campaign URL in the "Manage campaigns" section here: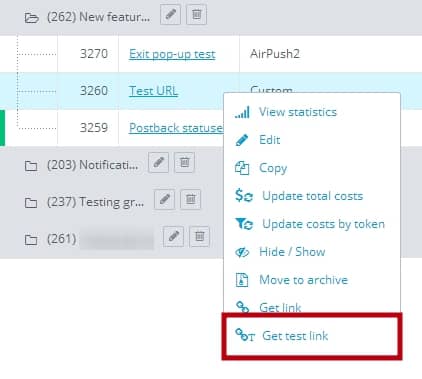 and here:

Once you click on these buttons, you will see the following pop-up with a test campaign URL: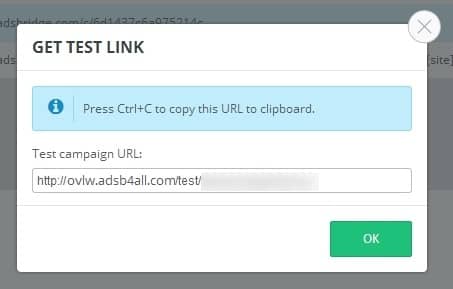 The test campaign URL is also available after campaign creation: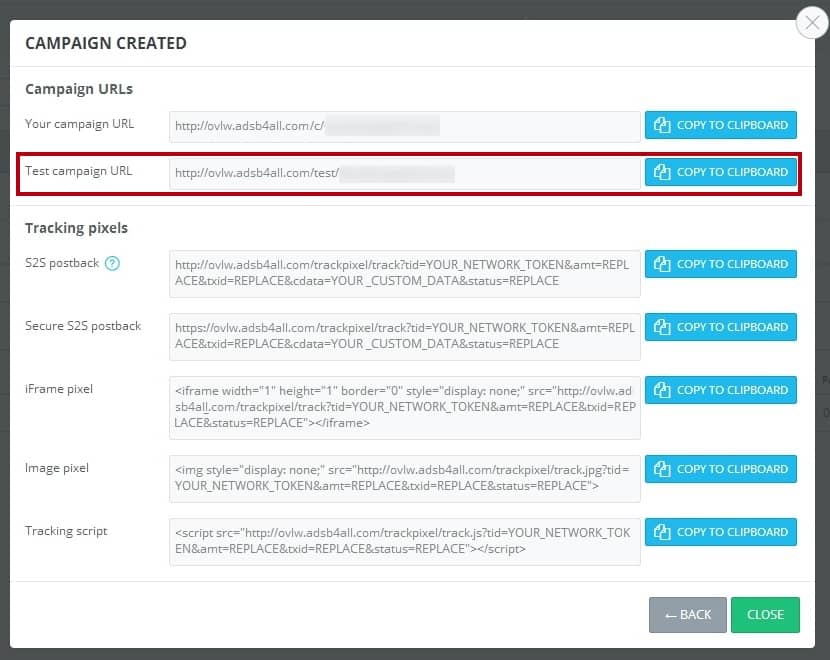 The logic is as follows: when you pass by this test link, all events connected with a pass (visit, click, conversion) are recorded as test ones. Apart from that, this link works exactly the same way as a usual campaign link.
The following filters are added in the Manage sections, Global report and Conversion report: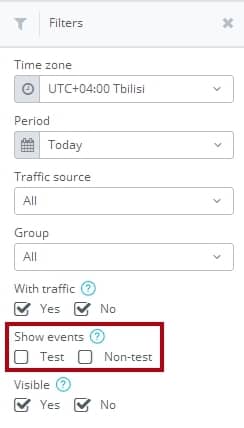 Thus, by marking one or both checkboxes, you can view statistics only by test events or actual (not test) events, and general statistics.
On our dashboard, we've added a filter which allows you to exclude the test events and see only actual data. You can find this filter here:

Please note that test events, as well as actual ones, are counted in the total amount of visits according to your pricing plan.
Have high conversions!