Dating affiliate offers are one of the most lucrative ways to make money with affiliate marketing. The concept is simple — as an affiliate marketer, you earn a commission every time a new visitor clicks on your affiliate link and signs up for the dating network that you are promoting. In most cases, the affiliate network or dating site you are promoting, will pay you a few dollars for each verified lead sent to their site (this is usually done on a CPA basis.) Another option that is available, is to promote a dating network and earn commissions on a rev-share (percentage of sale when free dating signup converts to paid/premium.)
No matter which method you are using to earn compensation with dating affiliate offers, you need to be using landing pages and advanced campaign tracking to find success — both of which we will be highlighting in this dating affiliate marketing guide.
While some people may think the online dating space is too saturated and that there is no money left to be made, the number below tell a different story.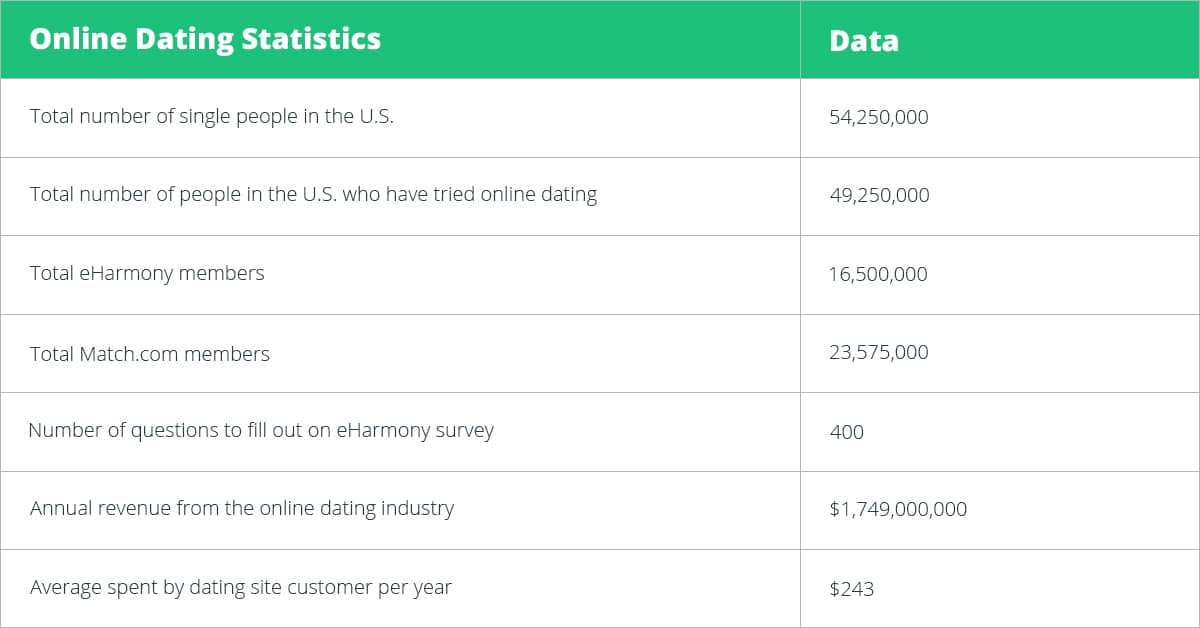 Source: StatisticBrain
As you can see, there are well over 50 million singles in the United States right now, and someone is dating for the first time every day. Throw in the wide range of demographic targeting and countries outside of the United States, and you have an industry that has no end in sight.
For anyone who is still sitting on the sidelines and waiting to get started with their first affiliate ad campaign (read our affiliate quick start guide), dating is a great place to start. In this article we are going to break down the many components of a successful dating ad campaign, while also discussing a few ways to expand any campaigns you already have in place.
How to Make the Most Money with Online Dating Offers
Dating offers have made affiliate marketers billions of dollars over the years. The main benefit of dating offers over other affiliate offers, is that they are a very simple offer to convert, you get paid on free signups and millions of people are looking for online dating for the first time every single day. With all of these components in play, here are some of the best ways to maximize your conversions and scale your dating campaigns to that next level.
Landing Pages Catered to Your Audience
The very first thing you must do to effectively run a successful dating campaign, is create a landing page for your target audience. Landing pages are one of the most powerful ways to not only drive higher quality leads, but they also increase your chances to increase conversions and appeal to your target niche audiences in the process.
In the event you do come across dating advertisements while browsing online, it's likely all of these ads aren't being shown directly from the parent brand, but instead from an affiliate or third party marketer. Should you click on any of these ads, you will likely see a pre-selling landing page that is catered to your location and demographics, versus sending you right to the dating site's main page.
You can see an example of an effective dating landing page targeted towards single men living in San Diego, CA below.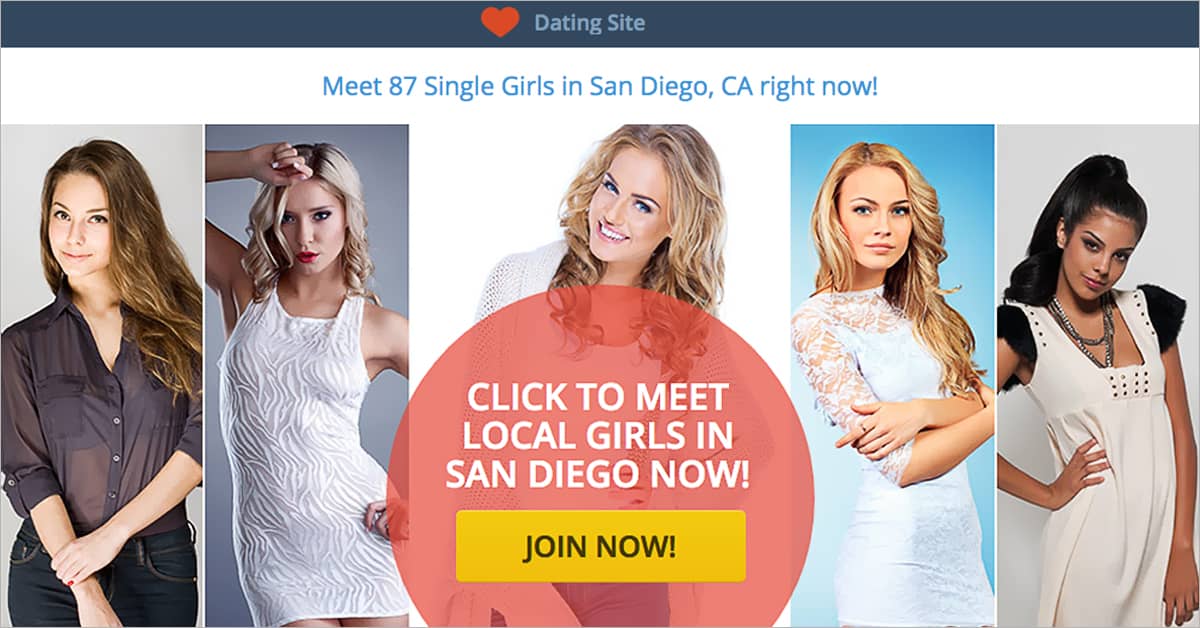 For more details on how to build high quality and laser targeted landing pages for your ad campaigns, click here to view our landing page guide.
Demographic Targeting
With the advancement of social media over the years, demographic and geographic targeting only continues to get better. With nearly two billion users on Facebook, and all of them willingly sharing their personal information, interests and locations, it's easy to setup ad campaigns to these direct audience.
You can see a preview below of the advanced targeting that is available through Facebook's self serve advertising platform below.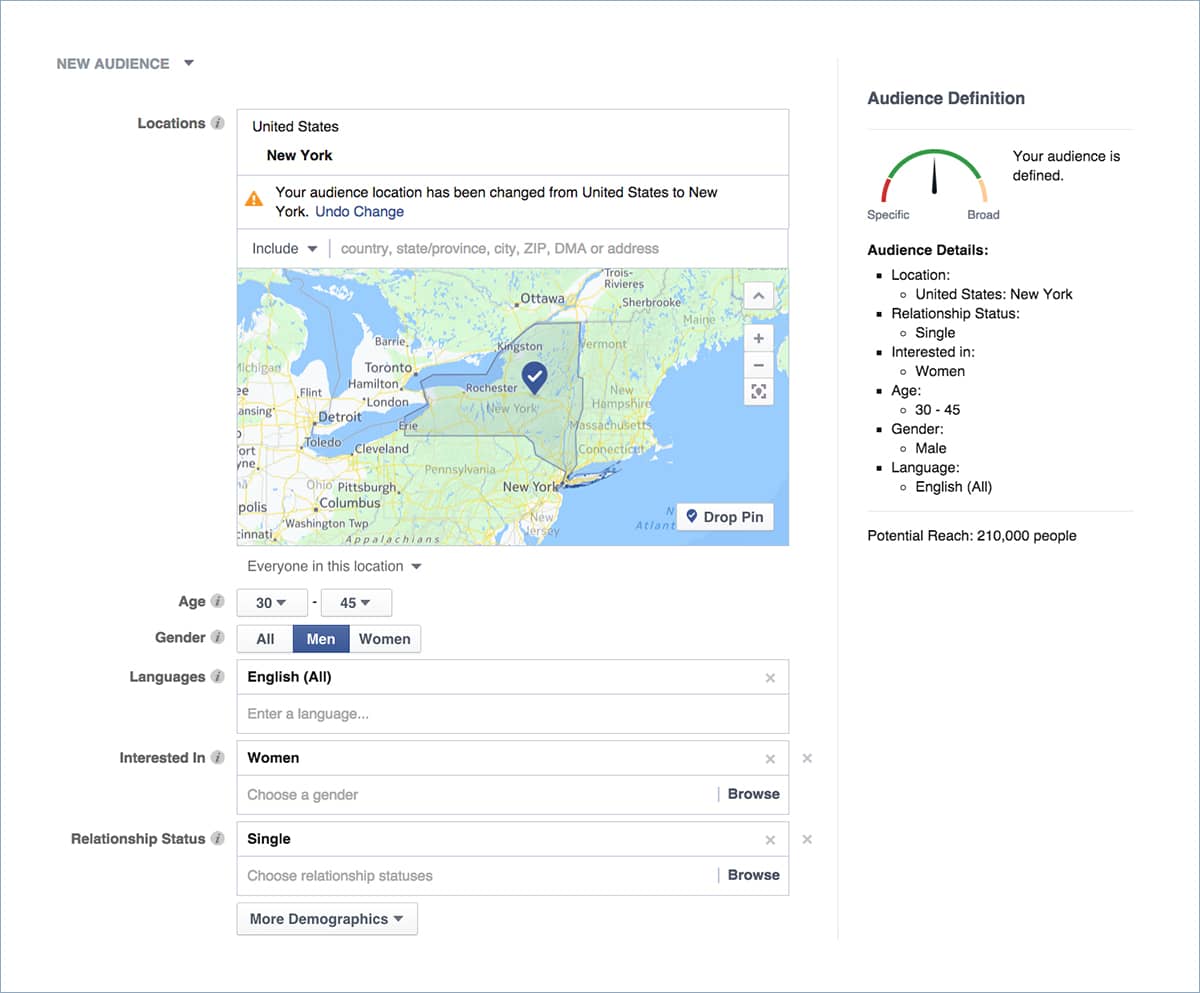 While Facebook Ads no longer accepts dating offers through their site, the concept of demographic targeting is still key — as many other social networks (like Plenty of Fish) DO allow dating offers and the ability to zone in your campaigns to your exact audience of choice.
Plenty of Fish Ad Campaigns
One of the largest online dating sites in the world is Plenty of Fish, and when they came out with their own self-serve advertising campaign several years ago, it completely changed the affiliate game forever. As mentioned with Facebook Ads, creating a ad campaign based off your target demographic can be a gold mine. Similar to Facebook's advertising platform, you can create your own ad campaigns and really zone in on your demographic audience with POF's ad platform (shown below).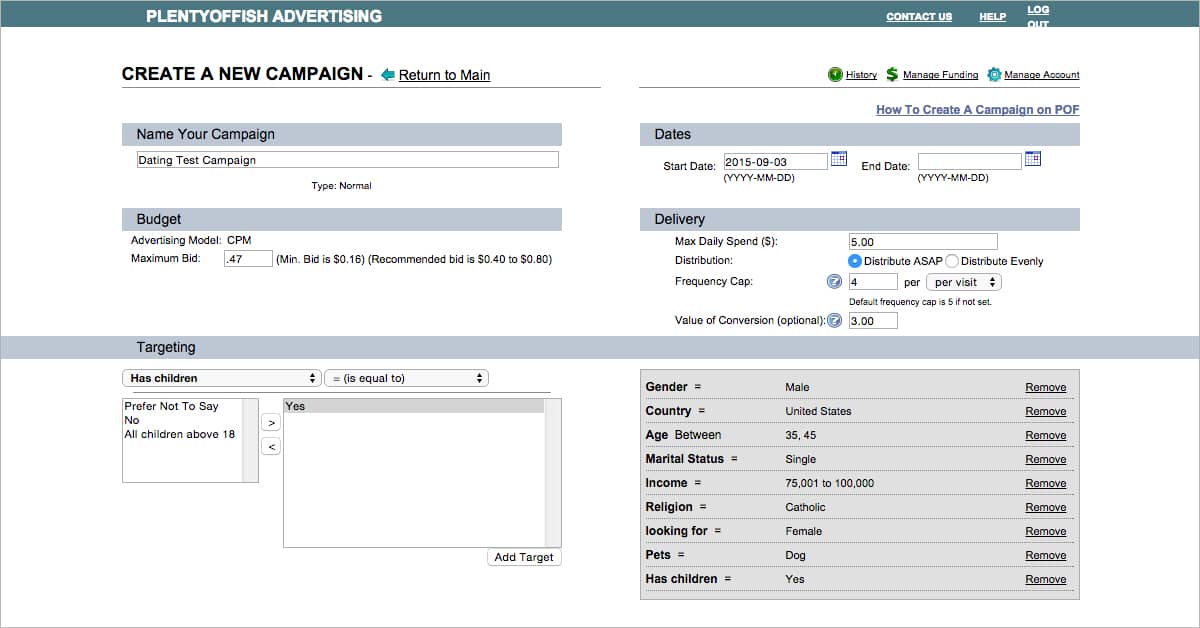 Based off POF's demographic targeting, many affiliates find it much easier and more effective to create super niche landing pages that can cater to every type of user you can think of. For instance, notice the targeting options in the screenshot above — income, pets, religion, children and much more — how many unique landing pages could you create to cater to each of these very important areas?
Creating a Unique Call to Action
After just hitting a few data points, we can already see how effective landing pages and demographic targeting are to creating a successful dating ad campaign… but what about the content on your landing page? I don't want to go into this in to much detail, as we cover it in detail in this landing page optimization guide — however, here's one of the best ways to keep a consistent flow and high conversion across your campaign.
A good example of this would be if you built out an ad campaign on PoF that is targeting Single Men, Living in New York in between the Ages of 30-39 and are interested in Single Women with Red Hair. You would want to create a landing page similar to the one below. (which by the way, was built through the AdsBridge landing page builder)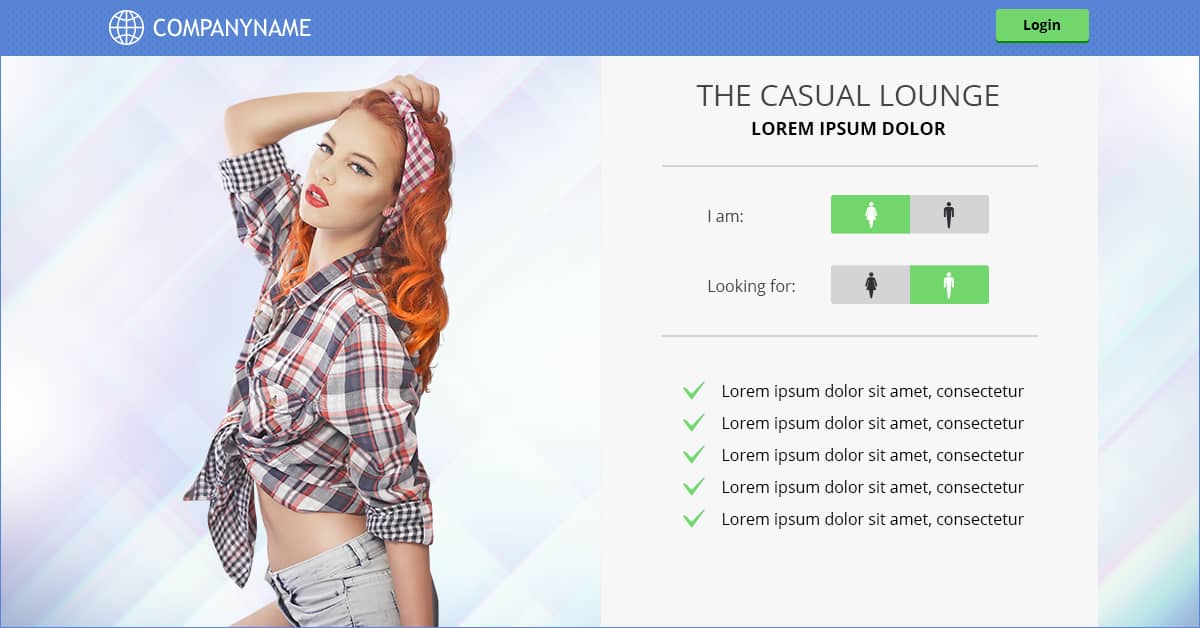 With an extremely targeted landing page catered to your exact audience, you can make sure you hit all of your important demographics and data points, while also giving them a consistent call to action to act on. Here is a simple 4-step process that you can follow when creating your dating campaign and landing page.
Target your demographic audience
Design some banners or ad copy off this data
Create a landing page based off that data
Have a call to action something like;
"Single in NYC and Looking for Red Heads Near You?
This is just one example, but could be used for every gender, age group, location and interest you can think of.
Split Testing Call to Action & Images
Once you have traffic flowing through your campaign and landing pages, it's time to split test their results to see how you can improve your traffic and lead conversions. This can easily be done through AdsBridge, as we already have split testing, tracking and a landing page editor built within our platform.
Before actually split testing your landing page, it's important to know what areas to start split testing. Headlines, images and call-to-actions are three of the most common areas to focus your immediate efforts on. Everything from text usage, page placement, colors being used and the images that help portray your message can all greatly impact the overall conversion and success of your campaign.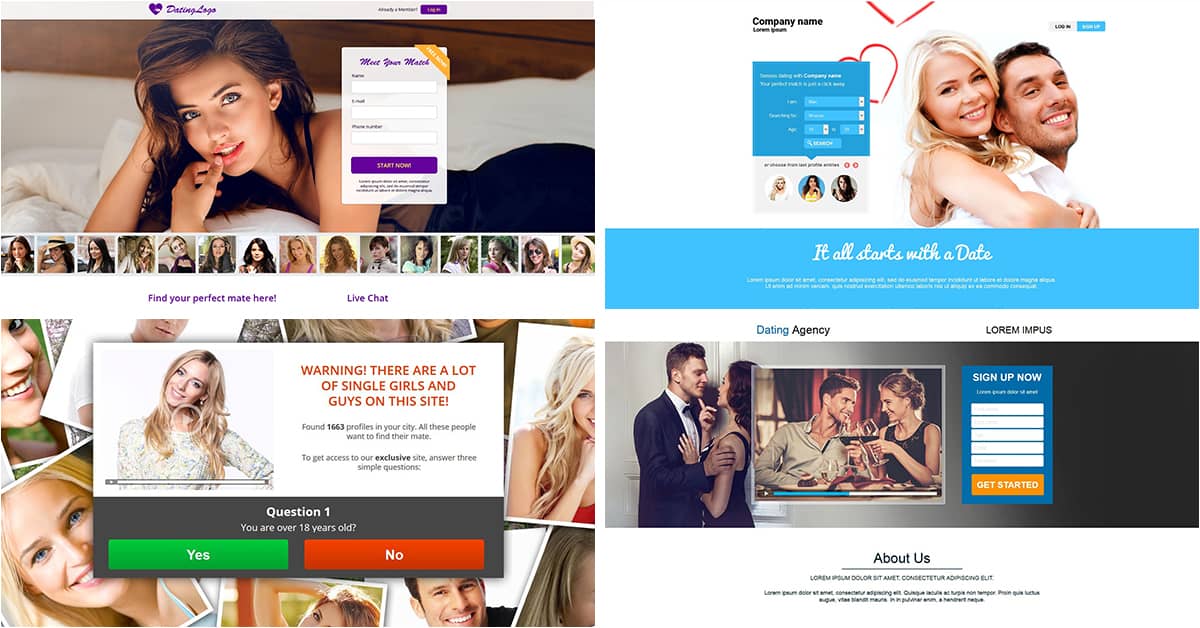 The last thing to point out about the importance of split testing, is that the smallest swing in conversions can result in huge gains or losses for the life of your campaign. For example, if you were to increase your conversion rate by only 2% (from 2% to 4%), that is a swing of 100%. This potentially means a campaign that was earning $50 per day, could now be earning $100.
Now you should truly appreciate the art of split testing, and why it's become such a huge component of why so many affiliates are switching over to AdsBridge as their tracking platform of choice.
Pixel Tracking
Many affiliate marketers will track the clicks, leads and conversions of their ad campaigns through the network that they are running their traffic to. This is a bad solution for many reasons, such as network skimming, incorrect stats and not having your own set of stats to compare these numbers again.
For all of these reasons, pixel tracking is one of the best and most accurate ways to properly manage and track your ad campaign. Not only does AdsBridge have a landing page builder, split testing and full campaign tracking in place, they also have easy to setup URL redirects and pixel tracking as well.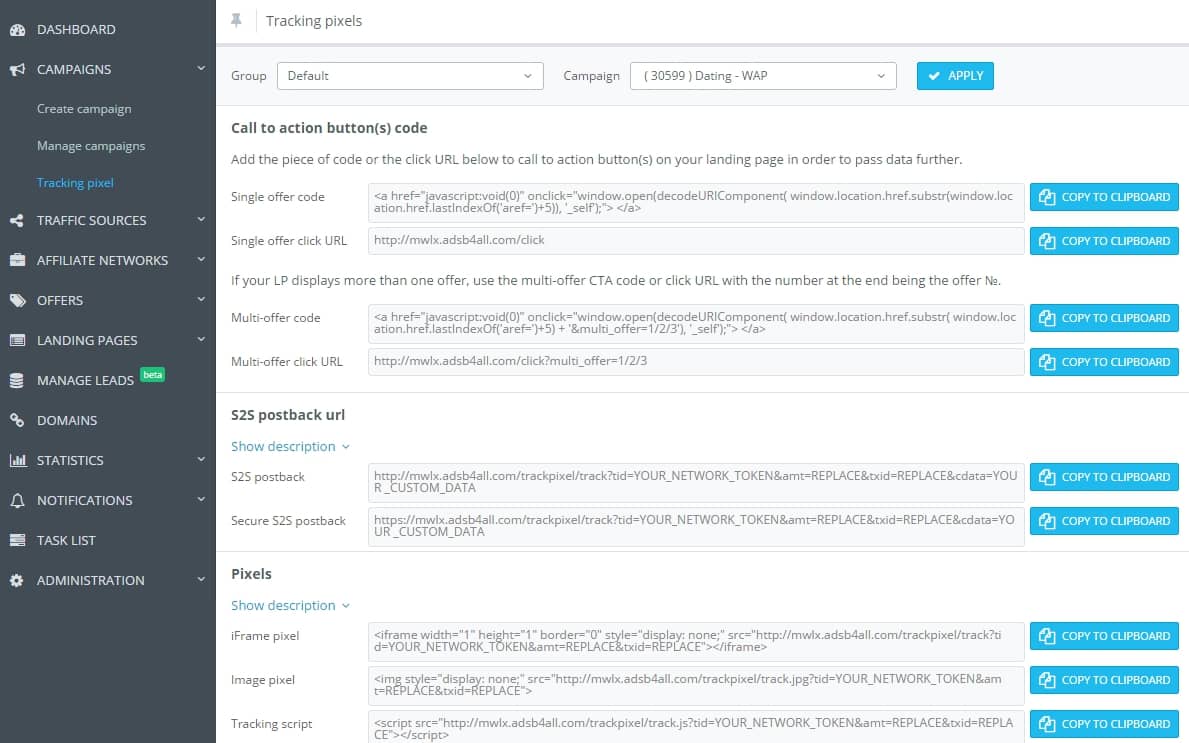 With pixel tracking in place, you can monitor the performance of your campaign within AdsBridge to see how many people are visiting your dating landing pages, clicking on different call to actions on your page, and also how many are converting into quality leads. AdsBridge also offers to ability to connect with select affiliate networks and show your earnings within your account.
Retargeting Options
Retargeting is a great way to scale your dating campaigns even further. The process of retargeting is simple. All you need to do is place a tracking pixel or code on your site (from a third party advertiser / traffic source), and you can display ads to audiences that have visit your site but may not have taken action the first time around. The benefit here is that you already know the person is very interested in your offer, and with retargeting you can usually get them back to your site at a much cheaper rate, while also seeing a much higher conversion.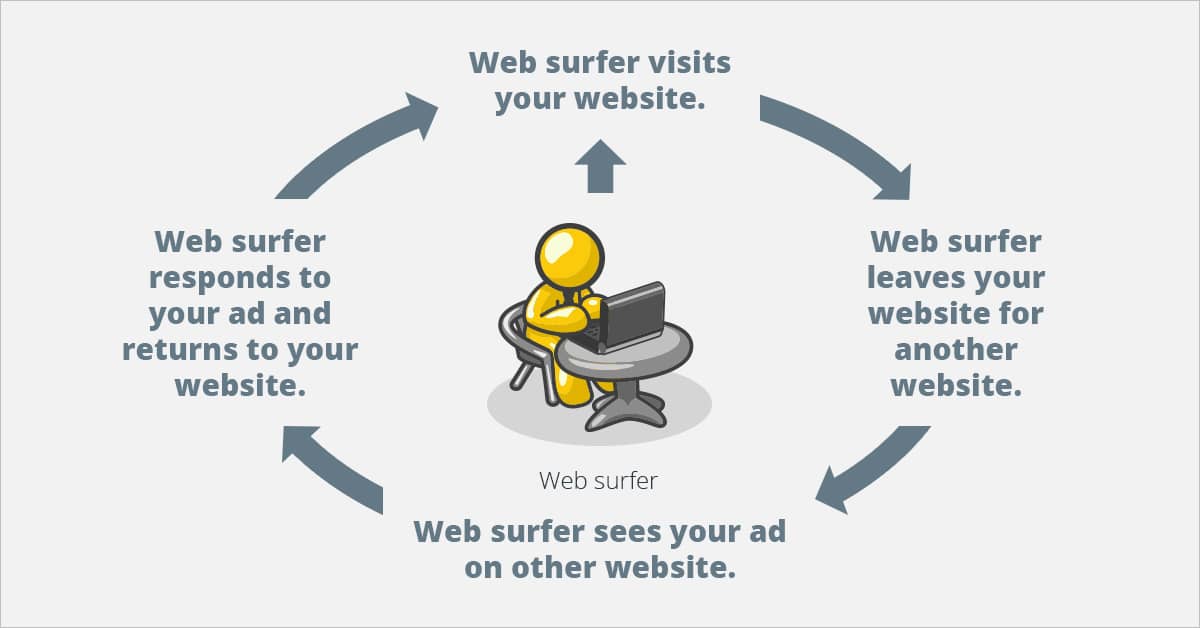 AdsBridge has been a huge asset for affiliate marketers that have been using retargeting within their ad campaigns, as once again it allows for full and advanced tracking of your separate retargeting campaigns and landing pages.
How AdsBridge Helps Dating Affiliates Make More Money
As you can see, there are many ways to scale your dating affiliate campaigns beyond just setting up a campaign, targeting an audience and hoping for the best. Through the use of our power landing page editor and advanced tracking system, you will have all of the tracking and management tools in place to create profitable ad campaigns, scale them in size and repeat the process across various offers and industries.