Congratulations to Moazam, Zac Johnson's Contest winner. The main prize – PRO Annual Membership Package to AdsBridge Tracking Platform was sponsored by AdsBridge!
Moazam is the only and lucky winner of Zac Johnson's Contest with a prize of a full year of Adsbridge PRO access.  Read more here: Landing Page Resources and AdBridge Tracking Platform Contest

Moazam, we'd like to thank you for being our active user and for all valuable suggestions you've sent to our support.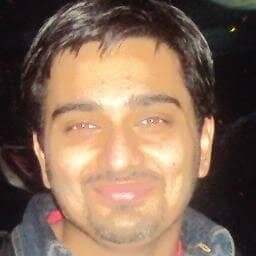 We appreciate that a lot and pleased to inform that your account has already been upgraded  to annual Pro plan!

We hope you will enjoy the prize you definitely deserve!

Thanks for being our hero by suggesting improvements and making AdsBridge the best tracking system ever!
---
Moazam's feedback inspired us a lot, so we thought we'd share it with you.
In his original reply to our contest winner announcement, Moazam said:
"I was not a fan of using Ad tracking software until I found Adsbridge's review on Zac Johnson's website. I signed up on Adsbridge contest but honestly I couldn't resist myself to purchase starter plan. Within few days I was able to filter out bad traffic and cut my ad spending cost to half.
The best part of Adsbridge is a free landing page builder. It's fully integrated with the offers that means no more hard linking campaigns or coding required. I highly recommend Adsbridge. It's truly a next generation tracker!"
Thanks for your kind words and valuable suggestions, Moazam! We will create the best tracking software possible based on such a great feedback and ideas.