We are happy to announce the recent updates of our product, meant to make your work with AdsBridge even more comfortable and efficient.
Our aim is to provide you with the state-of-the-art tracking and TDS product. Thus we are happy to release a set of new features that has recently been added to the functional of our product:
New cost-effective subscription plan
Save your money with a new "Starter" subscription plan. It will only cost you $19 per month with overage $0.07 charged per 1K visits.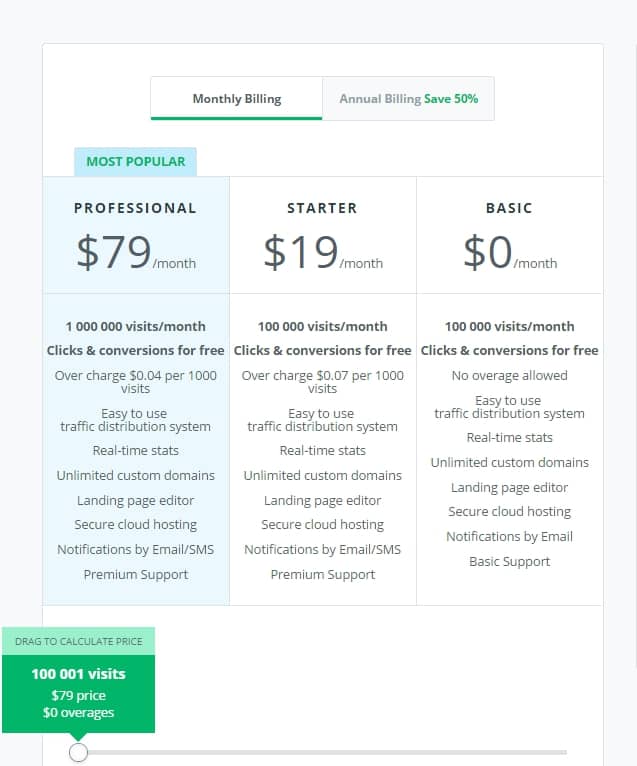 Multi-offer landing pages
Now it is possible to create multi-offer landing pages, using our lander builder or self-hosted landings. Assign different offers for each button of your landing page!
Referral program
AdsBridge Referral Program allows you to earn extra cash for attracting new users to our tracking platform.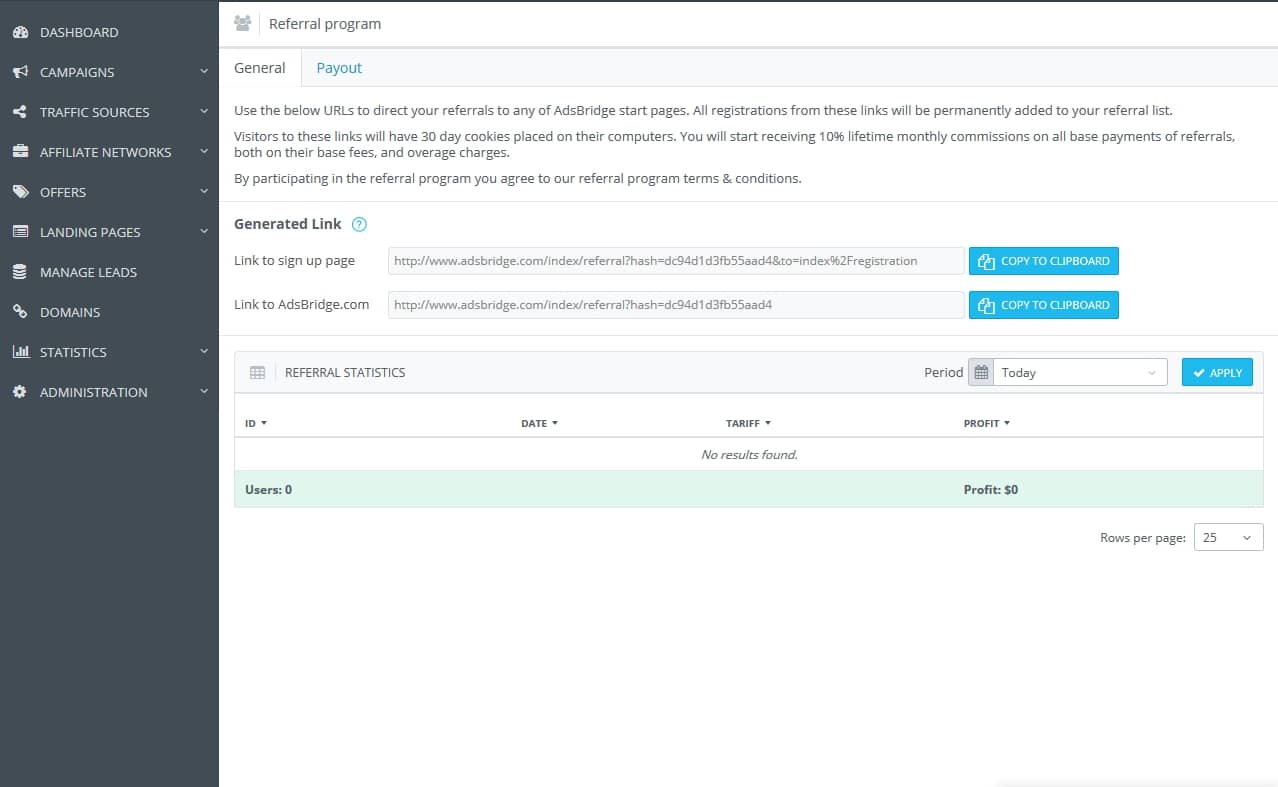 Archiving and restoring data
Now your campaigns, offers, LPs, traffic sources and affiliate networks won't be deleted permanently, but moved do archive, where they will be available for restoring at any time.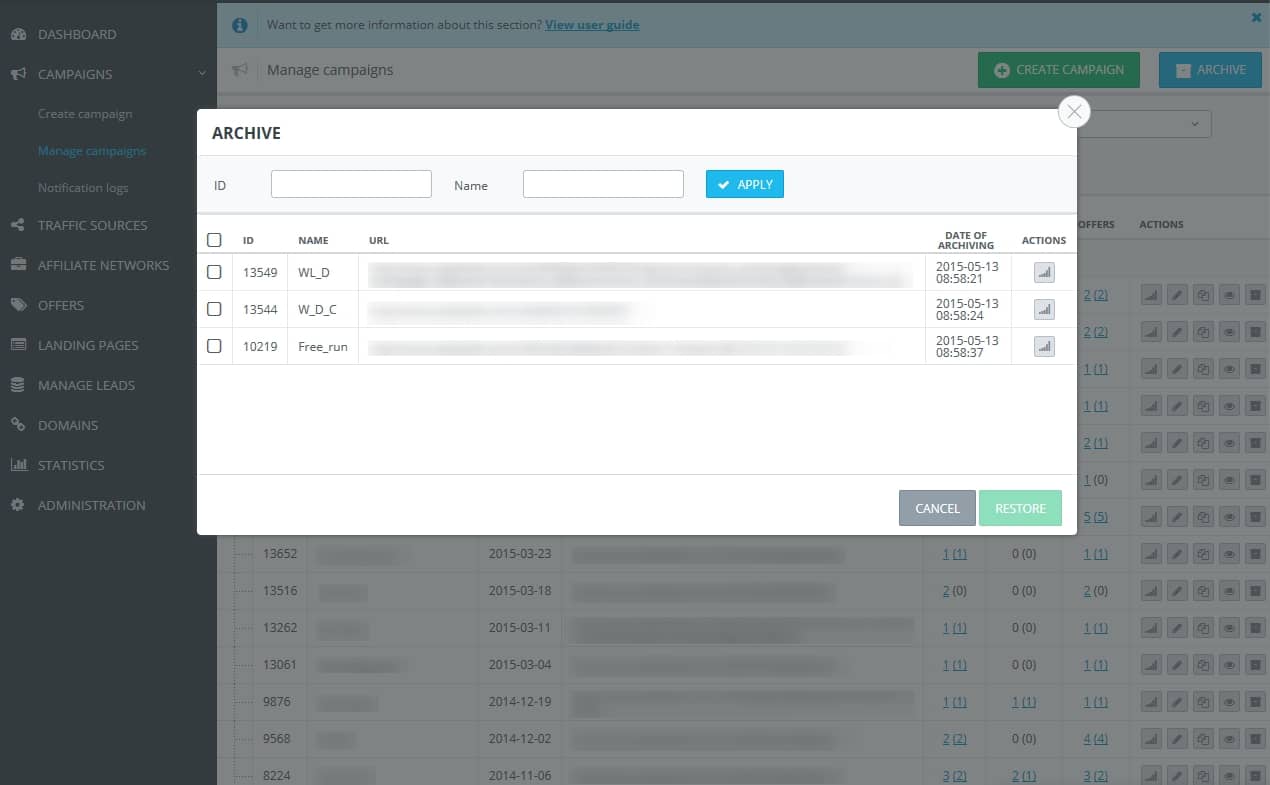 Integrated affiliate networks
Add affiliate networks, integrated with AdsBridge at the "Create affiliate network" section. The list will be updated on a regular basis.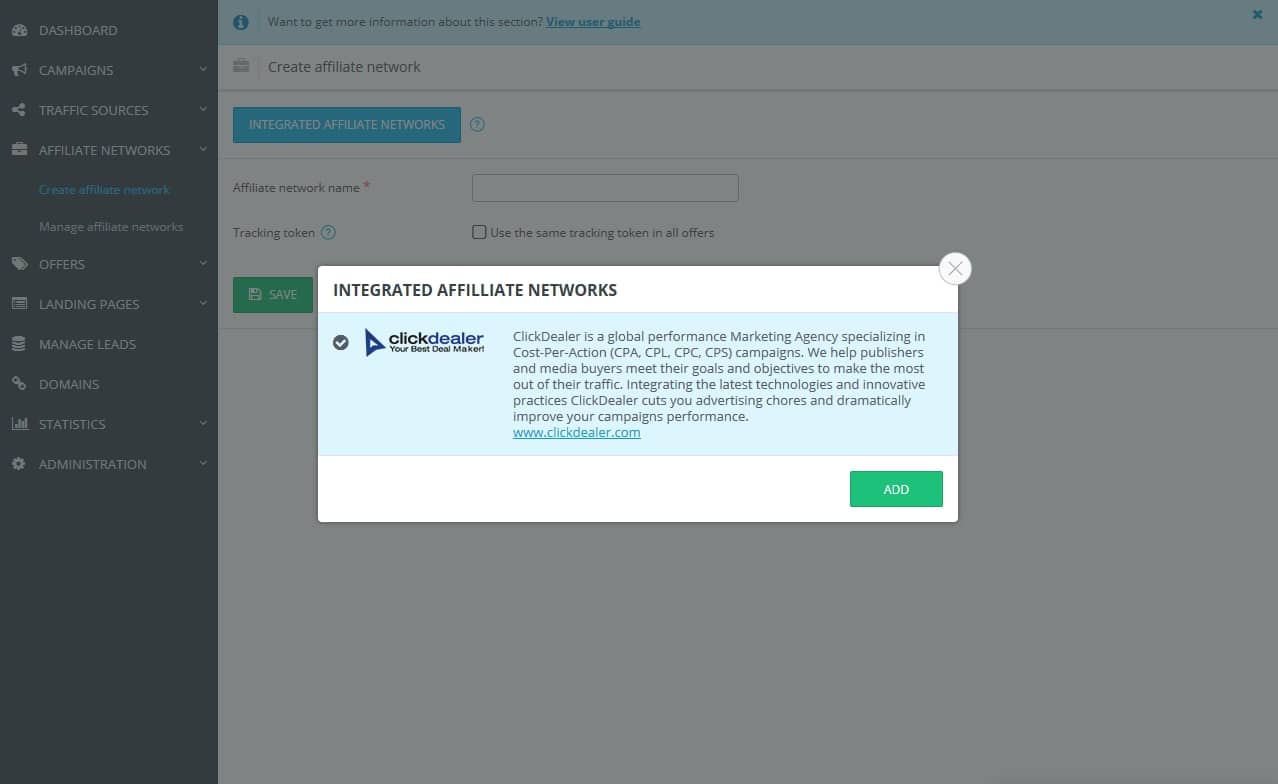 Conversions uploading
Feel free to manually remove the possible difference in conversions between the tracker and your affiliate network, adding the conversion, if it has been missed by tracking pixels.
Brand new dashboard
View the overall performance of your account, the top 5 elements (campaigns, traffic sources, offers, LPs, countries, traffic types) sorted by parameter you set for the required period, in the selected currency and time zone.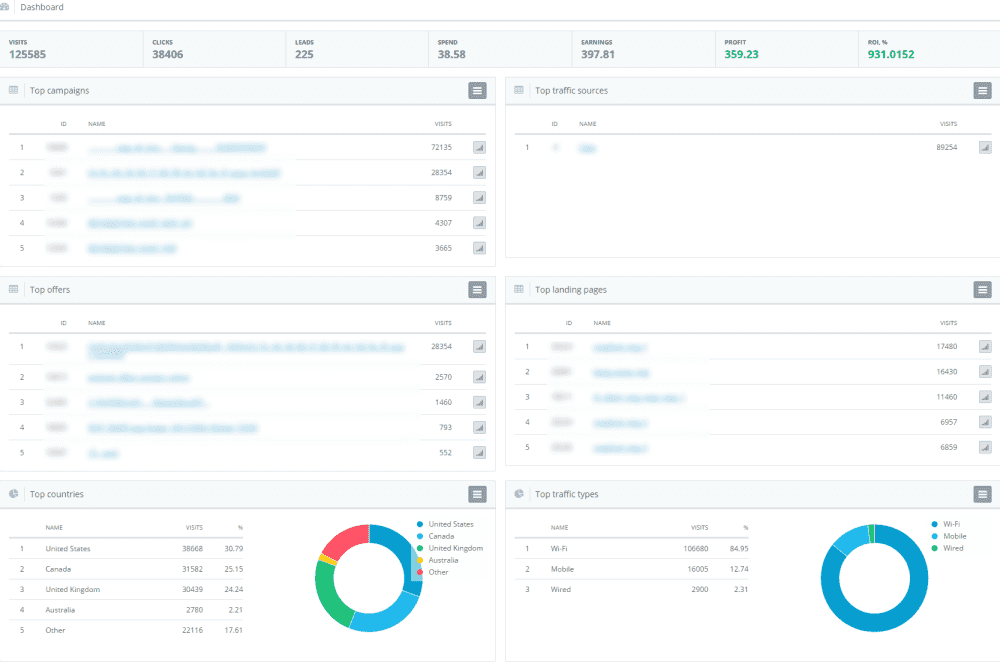 Placeholders in offer/landing URL and traffic sources' postback URL
Now you can generate an offer URL in any required format and transmit data about the user, detected by AdsBridge to your self-hosted LP, offer, or in S2S postback URL of your traffic source. Just add the desired placeholder to the needed place!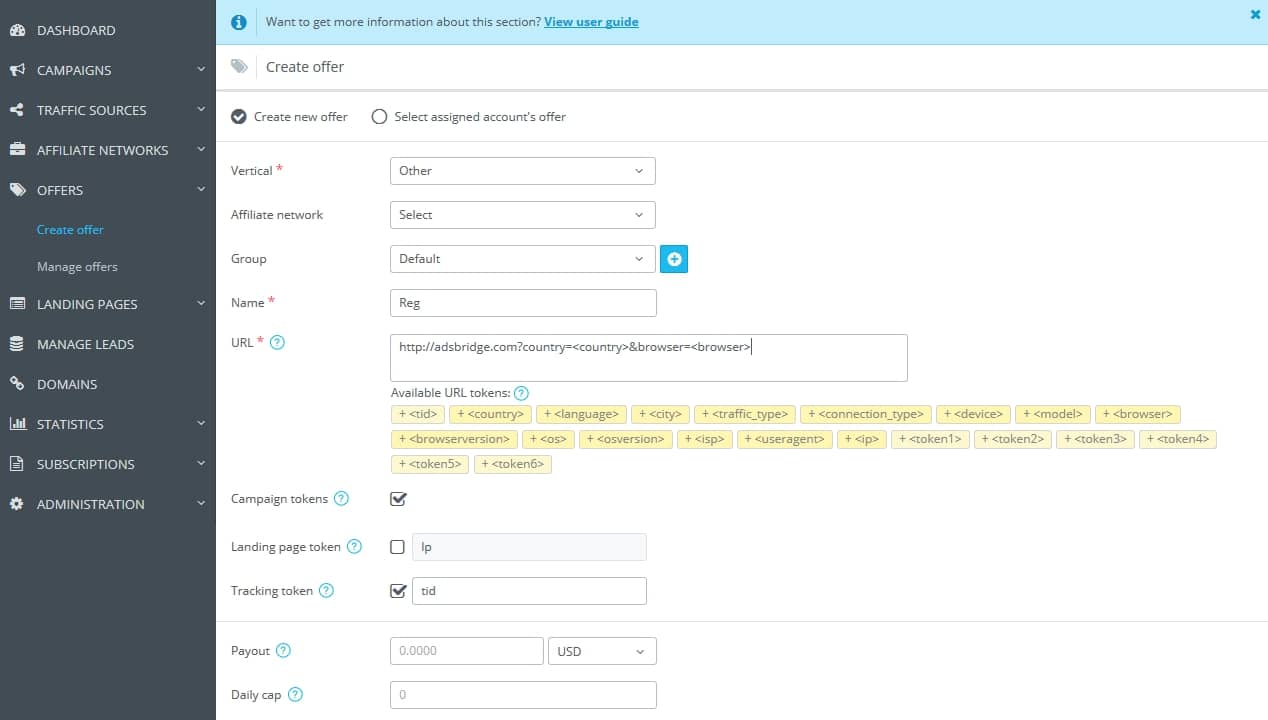 Add custom time range in statistics
You can now export statistics not only for the custom dates, but for a custom time range.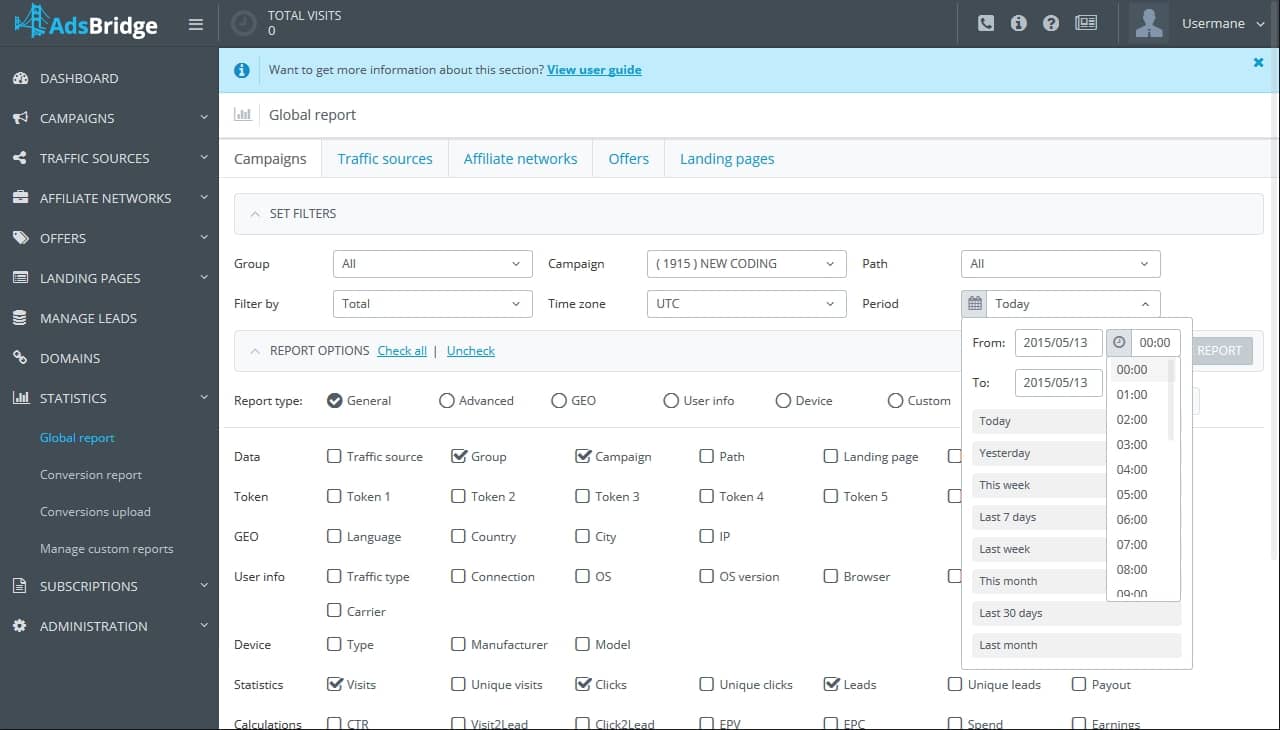 Multiple IP intervals in redirect rules
Specify multiple IP intervals by IP within one redirect rule.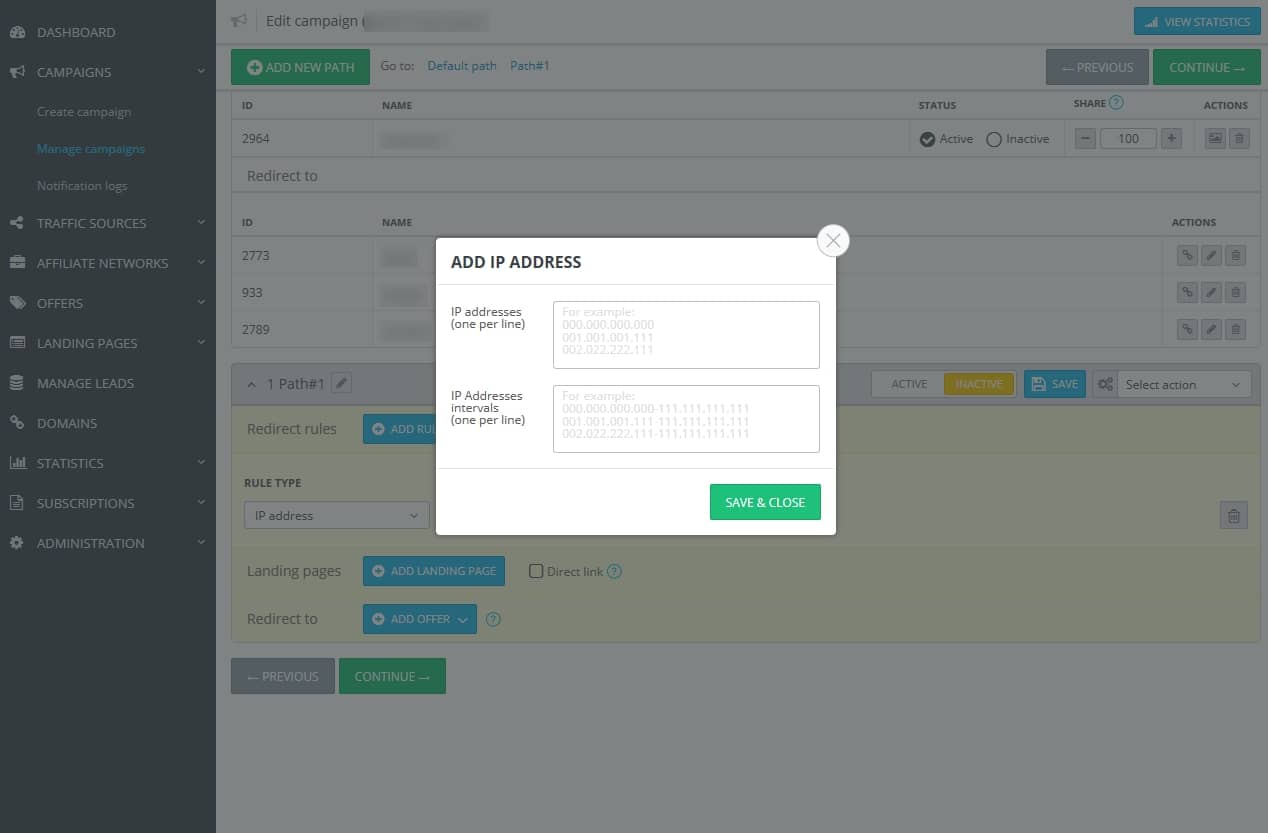 More new features coming soon:
✓ Automatic campaign optimization;
✓ Manual Cost Update;
✓ AdsBridge Mobile Application;
✓ Fraud Detection.
If you want to boost your income, increase the overall performance of your campaigns and raise your conversion rates, check the recent useful articles at  our Blog!
Please comment below this post or contact our support to send us any of your questions, thoughts or comments. We're looking forward to hearing from you!
Have a nice traffic conversion day!
---
Kind regards,
AdsBridge team