AdsBridge offers its users interested in additional income to become our partner.
Our referral program is a brilliant opportunity to raise money by attracting new users to our tracking platform. Here you can read referral program terms and conditions.
Benefits of working with us:
• 10% lifetime monthly commissions on all paying referrals.
• Claim your rewards through PayPal. Payments only begin once your account crosses the $100 threshold.
• Detailed reports, showing general information about referral quantity and your profit.
• Guaranteed payout! We strive mutually beneficial cooperation.
• Support by phone, email or online chat.
• Quick start.
Guarantees
The Referral program is absolutely transparent. You can always view statistics, balance and availability for withdrawal in the relevant section on the AdsBridge website.
How to start?
1. Register on AdsBridge website.
2. Get referral links and download banner file.
3. Embed this link to your site or personal blog, or share it with your friends, acquaintances etc. via email, social networks, etc.
4. Get the bonus on your AdsBridge account.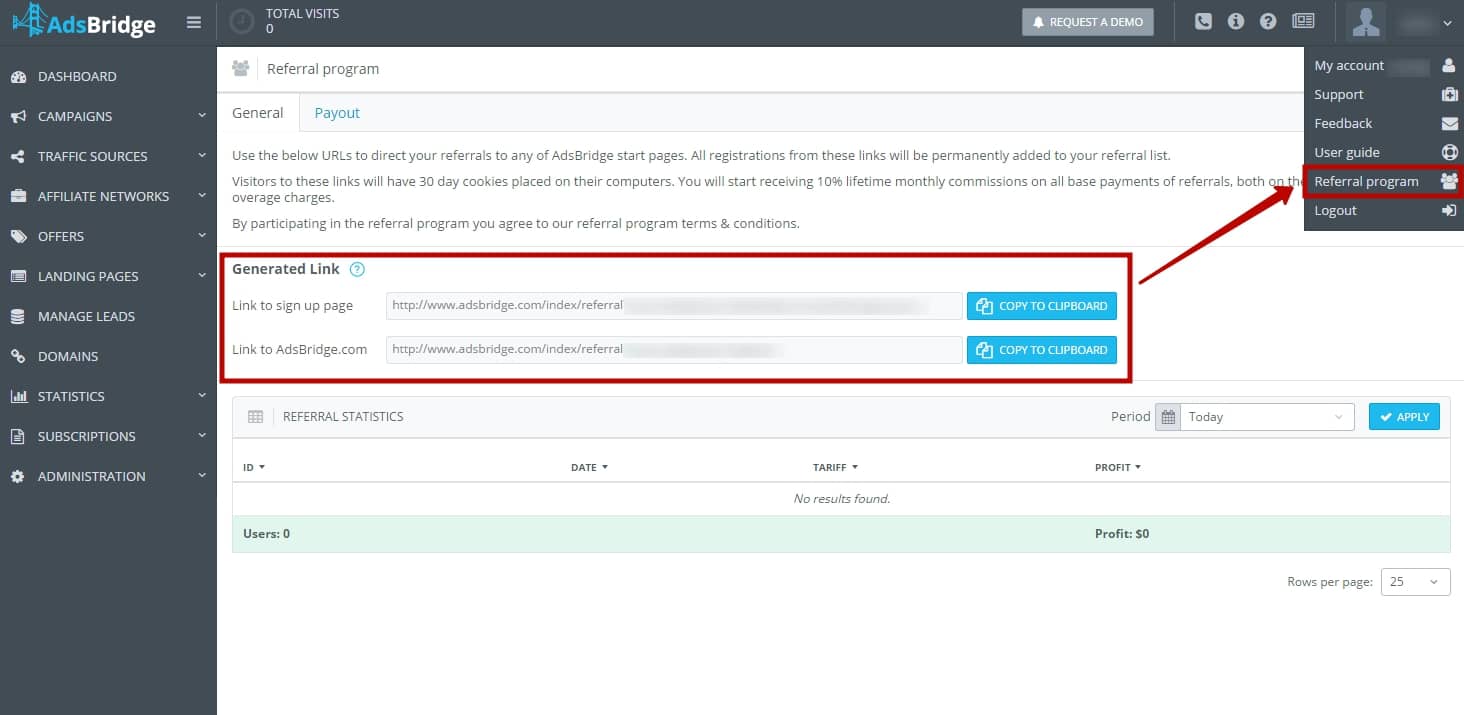 Join, Share and Earn!
*You must have an AdsBridge account to start referring
Sign up for a free account