We are still overwhelmed with the fountain of positive emotions since visiting MAC 2019! This is the earth-shattering Moscow Affiliate Conference, first-ever held in the Kyiv format!
We took part in this conference and are still marvelling! After all, we were at the very epicentre of magic!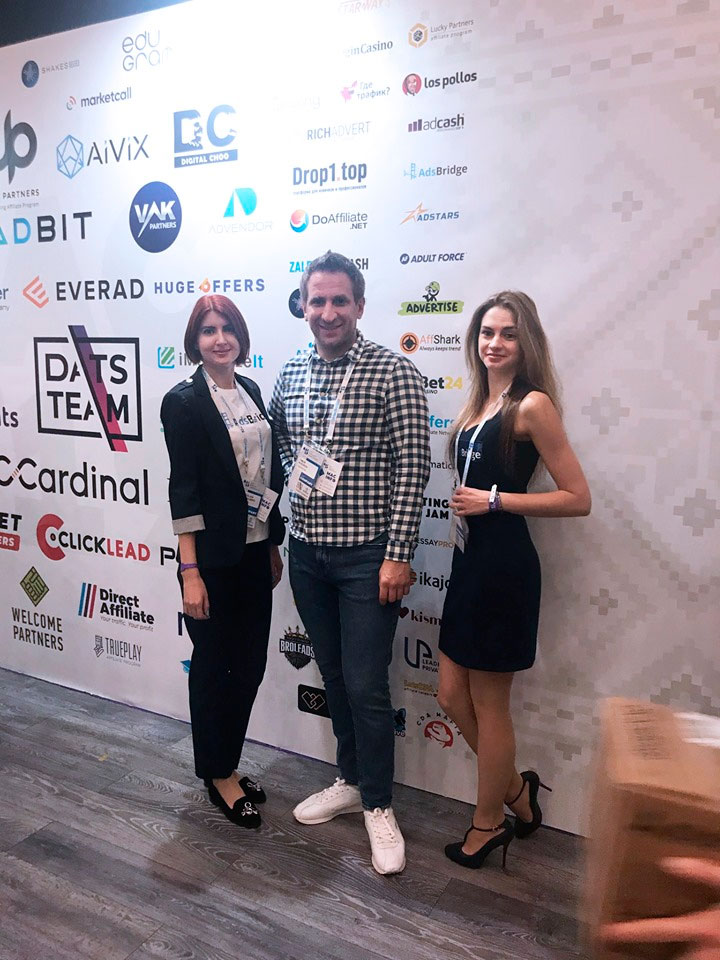 In the meantime, if you are wondering whether this event is worth the shot – leave out all worries since nobody is leaving the conference empty-handed. Here, the owners of CPA networks, the most talented representatives of various large platforms and communities, creative advertisers, vibrant online agencies will come your way; hence, you'll expand your network of acquaintances, and naturally, will gain invaluable knowledge. We have found a cherry on this delicious cake, panel discussions. No more clichés, we were involved in the conversation without the fluff. And what is more, these are real stories about ups and downs, about budget drains and operative clusters, about diverse growth opportunities in traffic arbitrage, as well as internet marketing.
We managed to listen to the bright speeches and even communicate with many key-note participants of the conference personally! The AdsBridge team gladly presented newly-released upgrades that definitely appealed to our users and also sparked the interest of arbitrage first-timers.
We addressed the sensitive point, which is a fraud.
Just in case someone is not on the ball yet. Fraud is mutton dressed as a lamb because it is a supply of low-quality traffic instead of the top-tier one. Outside of the affiliate's network deception, fraud traffic involves the problems with payments from the affiliate network, unbudgeted traffic expenses. Tough break, it's not converting! Such vistas don't look good.
Here's how we managed to avoid this.
At the conference, we have presented the ultimate Anti-fraud feature. Now you can conduct an in-depth traffic analysis, and this will save your blushes… and nerve cells. Certainly, we can't do without nerves.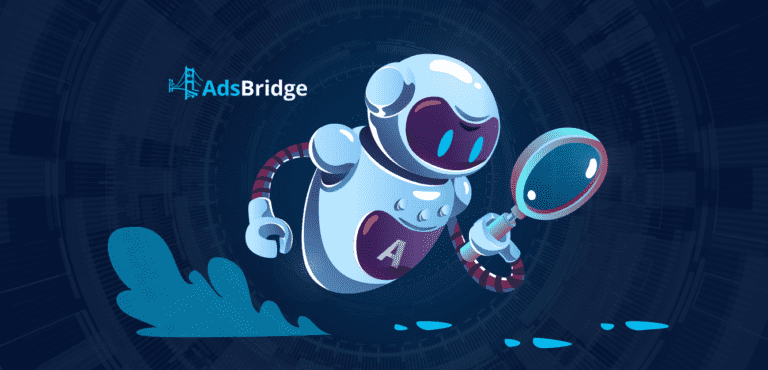 We also talked about the mechanism that is based on 10 metrics. They allow you to track fraud visits, clicks, and conversions. The study of the incoming traffic properties is highly accurate, as far as the taken results refer to the whole arrays of data.
Our Anti-fraud program is designed to easily monitor the properties of fake traffic, including the frequency of events and fast clicks.
Certainly, we do not forget to improve the conditions for those who want to earn money with us. Making money with Offers Market is as easy as never before. This refers to 8 built-in smart links, which distribute traffic and monetize 8 verticals using artificial intelligence.
Everything works quite simply:
A user follows the AdsBridge link, where Smart Offer with the desired vertical has already been added.

AdsBridge then analyzes the incoming traffic.

After a thorough analysis, traffic is redirected to the best offer.
Our novelties do not end there, so at the conference, we also touched upon the subject of SSL certificates. Currently, the certificate can be installed in one click! You can buy certificates on specialized websites and then add them to the AdsBridge system hassle-freely, where they are automatically linked to your account.
The audience met this novelty overenthusiastically, but we still had something delicious for a final tidbit. Guess what? Yay, this is tracking without a redirect! With the appearance of new functionality, loading traffic sources that prohibit redirects (the notorious Facebook, AdWords, etc.) has ceased to be so unsolvable.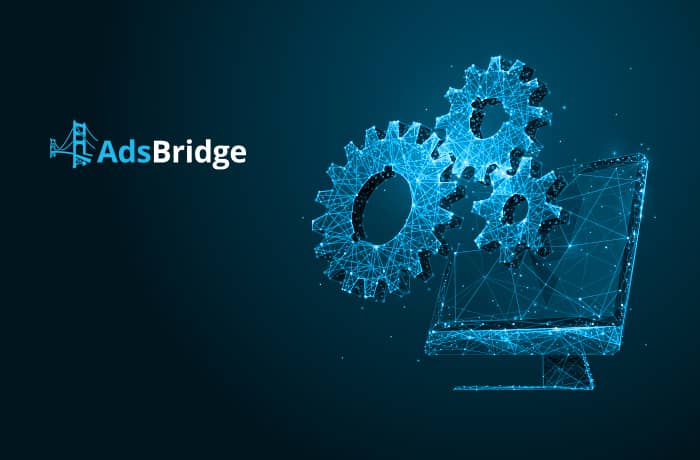 AdsBridge feels the pain of this situation and we did our best for you to directly apply the access to a landing page, boost CTR and conversions. The settings are so simplified, it's no sweat to deal with them. Oh right, another great opportunity is to share the necessary information via tokens.
Our news has filled the hearts of conference attendants with enthusiasm so that new users joined us right during the conference! Furthermore, some of our ex-users gave the tracker a second chance.
Craving to try out an effective toolset for tracking and optimizing your ad campaigns? Order our 14-day trial! You will get a grasp on traffic monetization, get access to the smart link, and other benefits.
To the delight of the AdsBridge team, we have learned plenty of new things! We've listened to a speech on the ML model, a formidable trend of recent years. We learned a lot of riveting tricks on how to save farmed accounts from the ban and much more.
Every year, the MAC conference unites numerous online moneymakers. Whether you are an Internet marketer, webmaster, or SEO specialist, everyone will receive a portion of new knowledge that can later be applied in their field of activity.
Speakers willingly shared their knowledge about the principles of CPA networks, clarified the fundamental concepts of traffic arbitrage, and gave recommendations on working with each of the sources.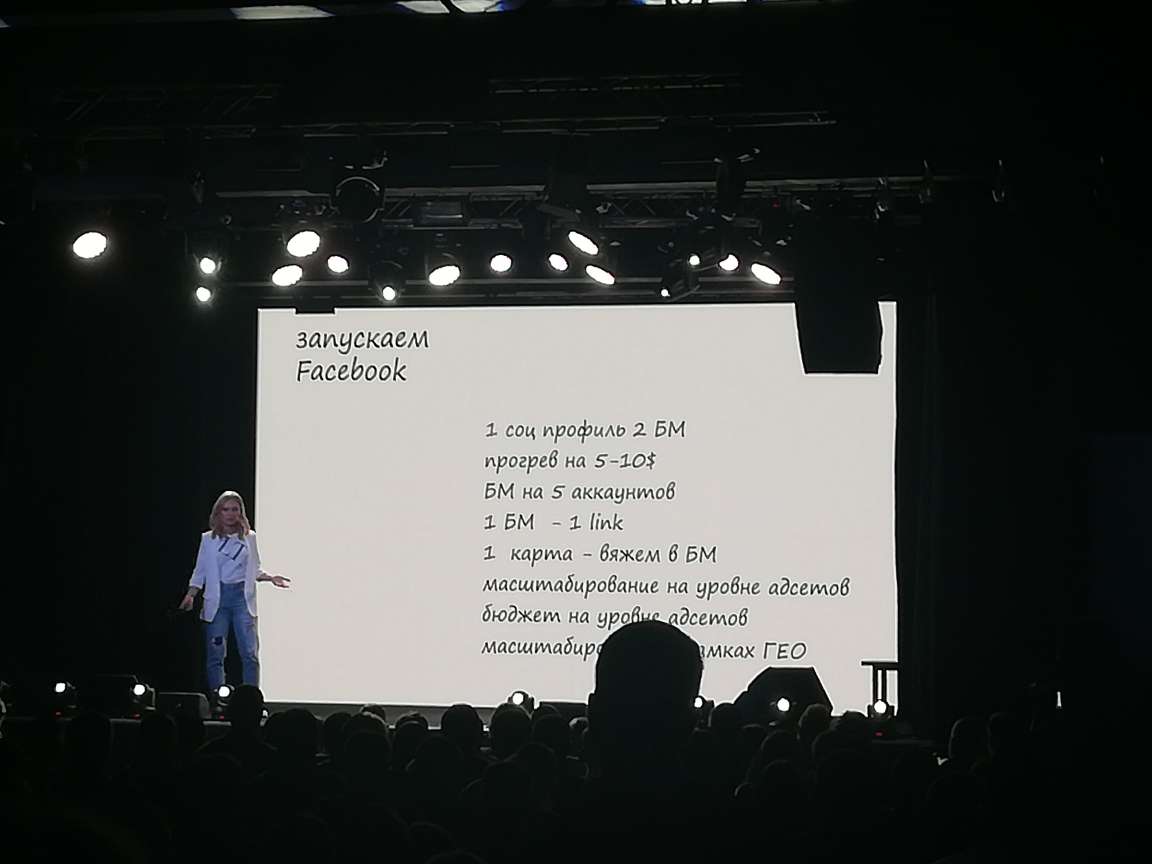 The large-scale expo zone is intended for both professionals and industry newcomers who show a remarkable desire to explore new frontiers.
The atmosphere at the conference is very friendly and cozy – everyone will feel in their element here. Networking in such an environment has the potential to build new business connections and useful contacts.
If you want to be part of this fascinating world, let the AdsBridge team show you how to get the most out of this field!