Today we would like to talk about the painful question – how to avoid troubles with an affiliate network because of bot traffic. Perhaps, every affiliate had such experience when instead of getting the money, earned with so many efforts, he received from the warning about bot conversions and "Payment denied" from his manager. Affiliate didn't have an intent to fraud, traffic source dismisses the charge, CPA network blocked an account. Nightmare comes true.
To avoid it, we propose the following ways of filtering bot traffic.
You know who is the bot
If you already have the database with bot parameters, then it's the easiest thing. You just need to add it to the bot-filter settings.
That's how you can do it: go to the Bot-filter section, enable it, choose Type "Filtering", add the link for bot traffic and set up conditions in the Rule below. You can choose up to 18 conditions for Filtering, including sub id.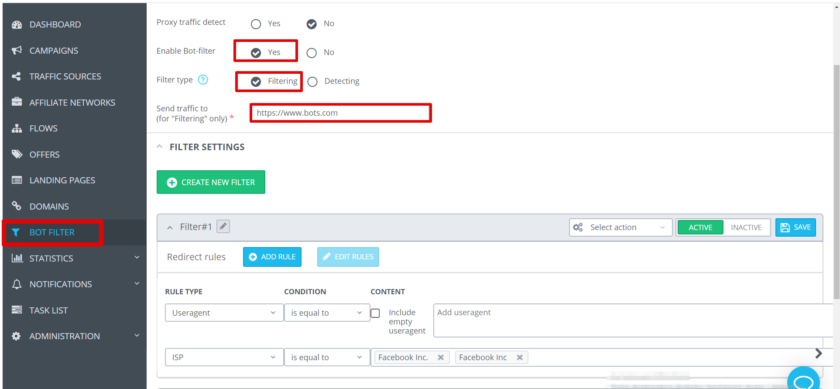 Then, go to the campaign and enable bot-filter on the first step.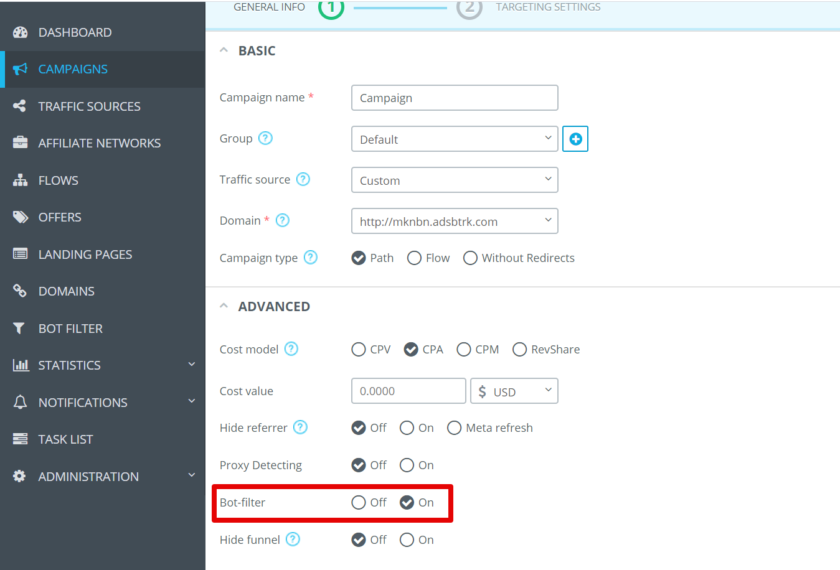 After that, you'll see Bot Rule on the second step of the campaign. Choose Filter, which you set up earlier and click on the Save button.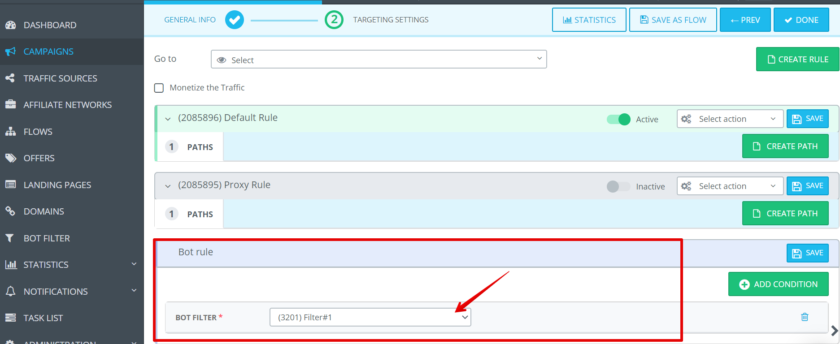 Done! Now bots with the parameters you listed will be forwarded to another link. You can check the statistics of visits for this rule in Global Report.
How do I know who is a bot?
More costly option includes the connection of 3rd party resources with ready to use bases. And they are really better for bigger volumes. However, if you are on the early stages of your campaign launch and haven't increased the volumes yet, we propose you to use already existed functionality.
Open the Bot-filter section, enable it and choose "Detection" Type. Thus, you traffic will be marked as "bot" in the statistics and redirected to a special rule in the campaign.
That's not the end. We have developed a sensitive Anti-fraud detector which checks traffic according to 10 metrics and then reaches a verdict concerning is it fraud or not.
You can check the verdict in Global report, checking such checkboxes as Suspicious visits/clicks/conversions.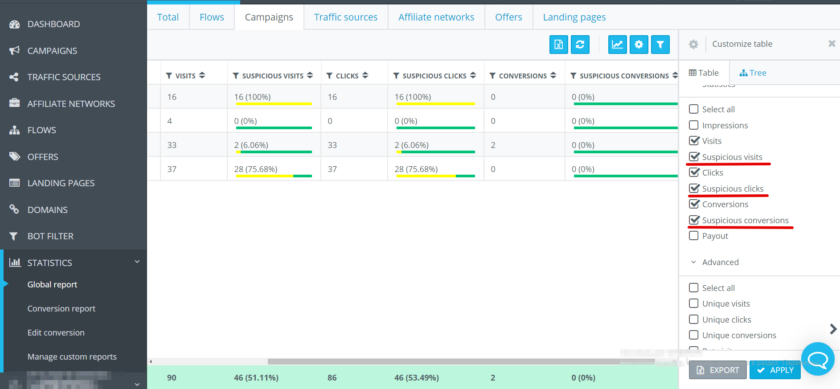 It gives an opportunity to see the complete picture and find out which IP, ISP Referrer gave suspicious visits.
Lifehacks
💥Abrupt increases of user's activity is one of the markers which indicates bot traffic. For example, if you have on average about +-10 visitors on your landing page per hour, but once you see that this number has rapidly increased to 100 during a certain period of time (for example from 10:00 to 10:30) and then decreased again, it's a reason to double check this traffic.
Group your statistics by hour in AdsBridge to do it easily and quickly.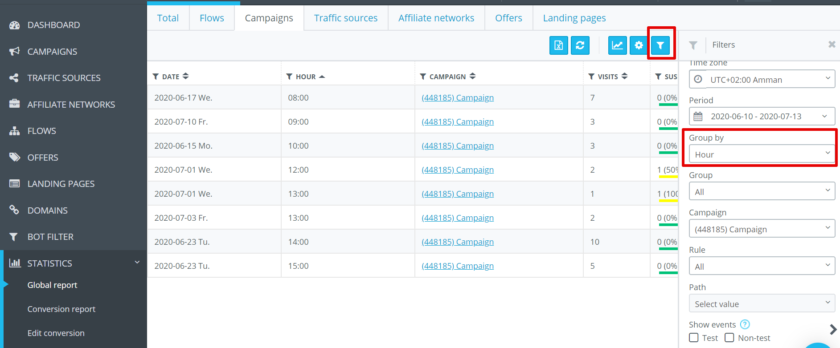 If you have more than 1 offer in your campaign, we recommend you to check the split for each of them. If your bundle is landing page + offer, then start your analysis from landing pages.
💥In the vast majority, bots have empty referrer. So, in the bot-filter you can choose Filtering type and such condition as "Include empty referrer".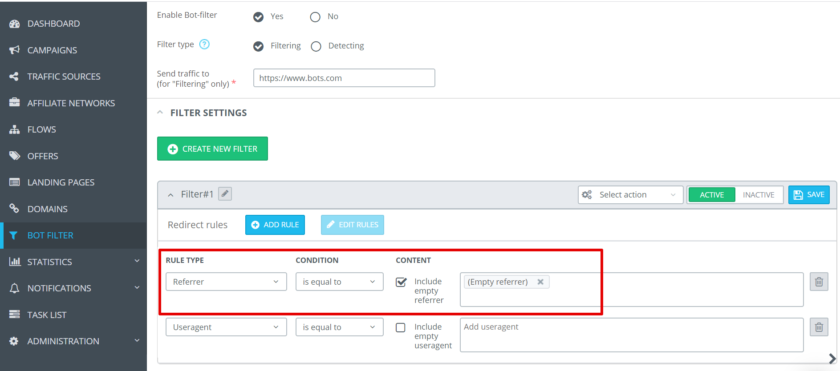 Unusual referrers with a domain, which consists of the letters and gives an error when you try to open it in the browser such as trdgdjfld.com, is another reason to check this traffic. It's not necessarily bot traffic, but it's worth asking your traffic source manager about it.
💥Pay your attention to similar IP addresses. A lot of visits from the similar IPs may point to non-human activity.
Thus, although bots are becoming more and more clever every year, you can easily track such traffic.
Save your traffic and have high conversions!