It's highly important for affiliate marketer to be in touch with the trends and latest news in the industry. But the question is where to get the relevant info? A lot of users are browsing through the Internet in order to find the hottest reviews or insights from opinion leader. Some reviews are irrelevant and contains wrong info. That's why we suggest browsing forums and participate in real discussions. People share real cases and relevant feedback about top used tools there. So, you will surely get your affiliate marketing questions answered.
On this article we would like to reveal our own experience in working with forums. We would like to highlight the most profitable ones, which always contains cases and manuals based on the first-hand experience.
Our decision to start review with affLIFT forum is made because of highly informative content it offers. The owner Luke Kling of PeerFly always encourages users to participate in contests and get great prizes. Winners are able to get great discount on some traffic sources or other tools for affiliate marketers. Every tool is discussed on threads, so before to make a try you may scan feedbacks first. According to some users, affLIFT forum tends to be as the handy guide on the way to start the first campaign.
Another important point is that Luke always checks every new traffic source as well as existed ones to give fresh insights about updates. This content is vital, because media buyers need to be updated with the recent trends on their niche.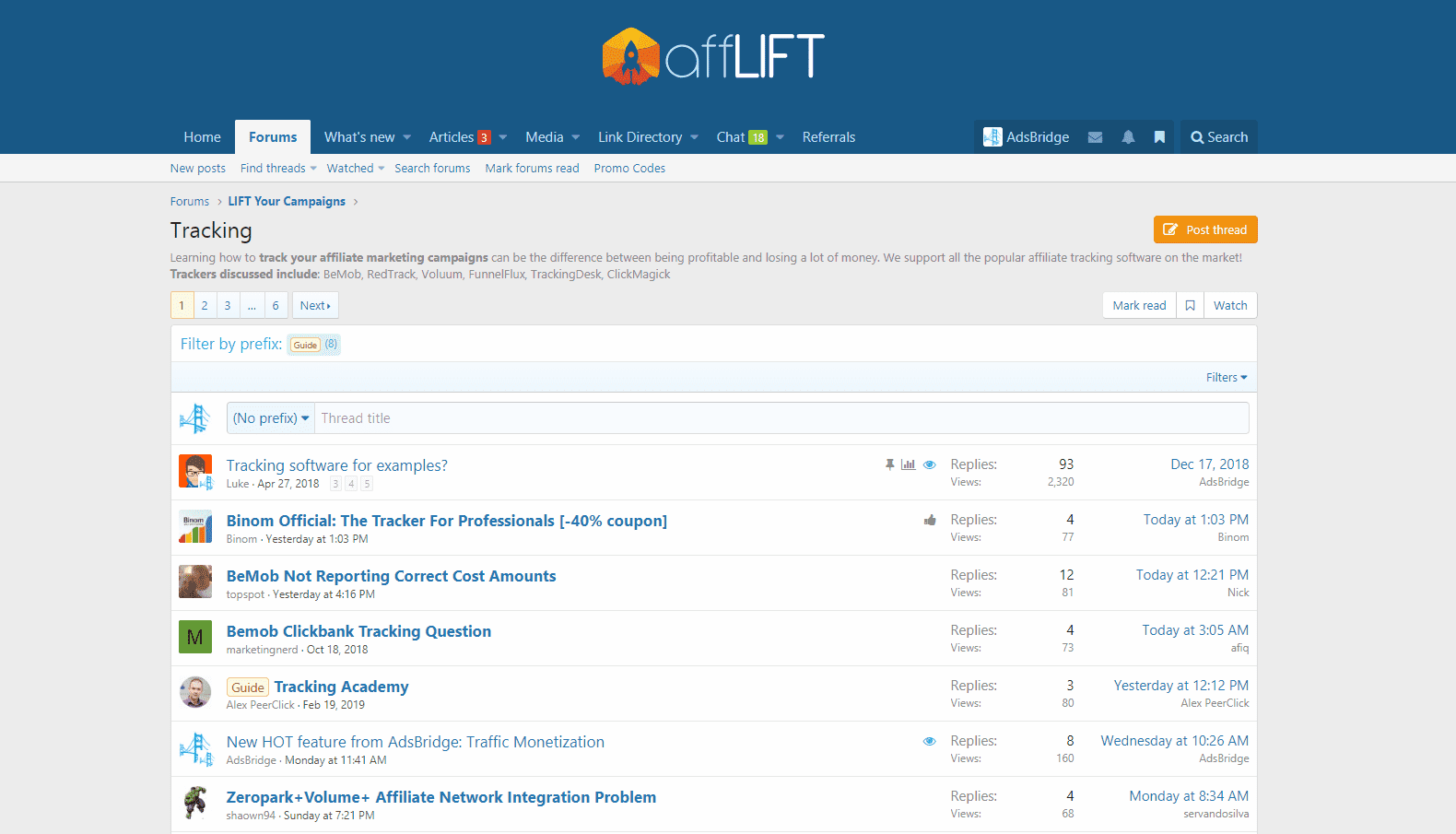 Additional great choice for us is Affiliate Fix. This space appears to be the platform to share the latest insights in affiliate marketing industry. A lot of users choose this forum because it's free and you are able to get almost unlimit access to the information you need. The thing we personally like is permanent voting to keep updated with the most used tools. Many affiliates, networks, advertisers and everyone in between can be found posting on Affiliate Fix.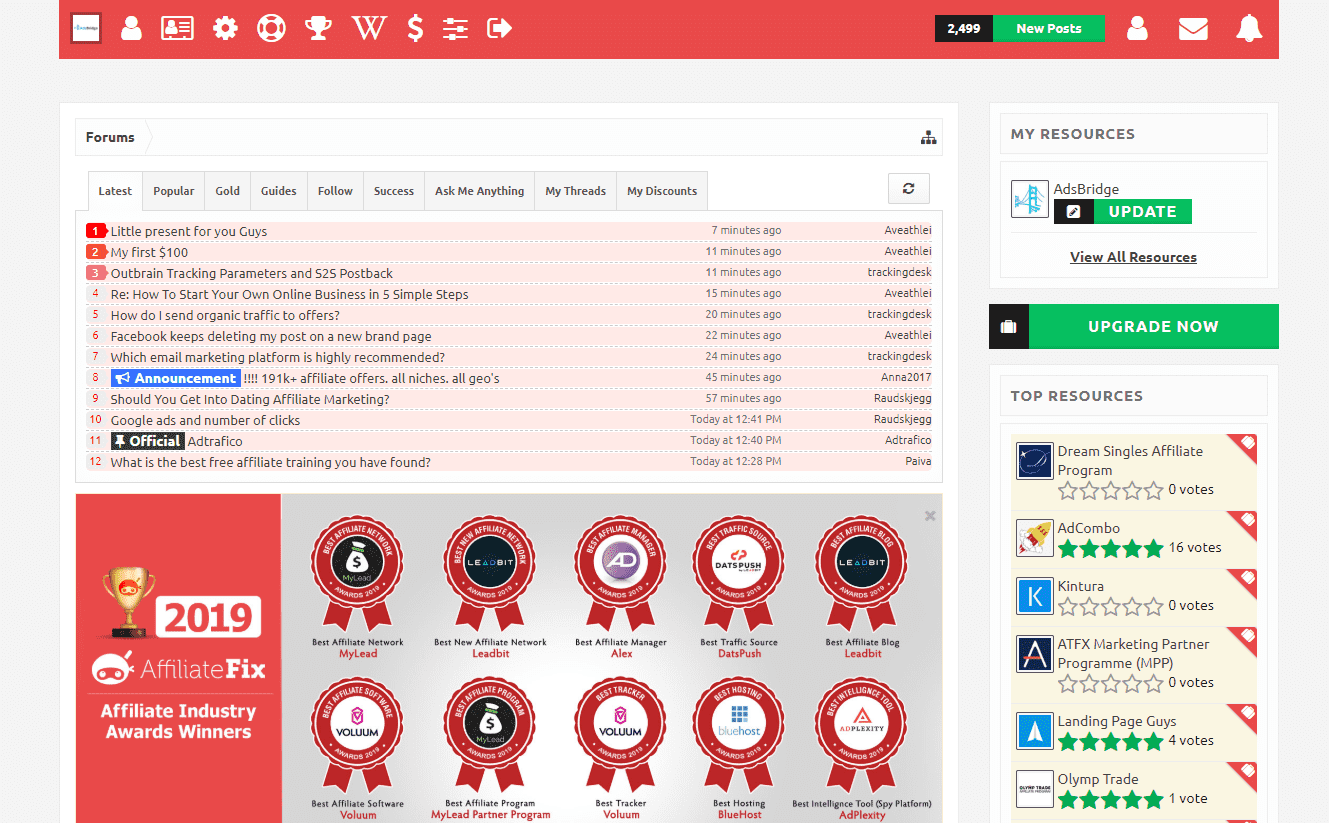 Another paid space for affiliate marketers is STM forum. STM forum tends to be full of opinion leaders. There you will be able to get involved in detailed discussion of such traffic sources as Facebook, Native Ads, Adwords and others. The discounts and coupons are also available there in buy/sell section. We also appreciate to be updated there with the hottest affiliate marketing events, where everyone may meet closer with the main super affiliates. Moreover, in "Life" section are placed some advices from users regarding the travelling, finances and other info.
So, this community gathers not just friendly people, also important tools to use in the busy affiliate marketing world.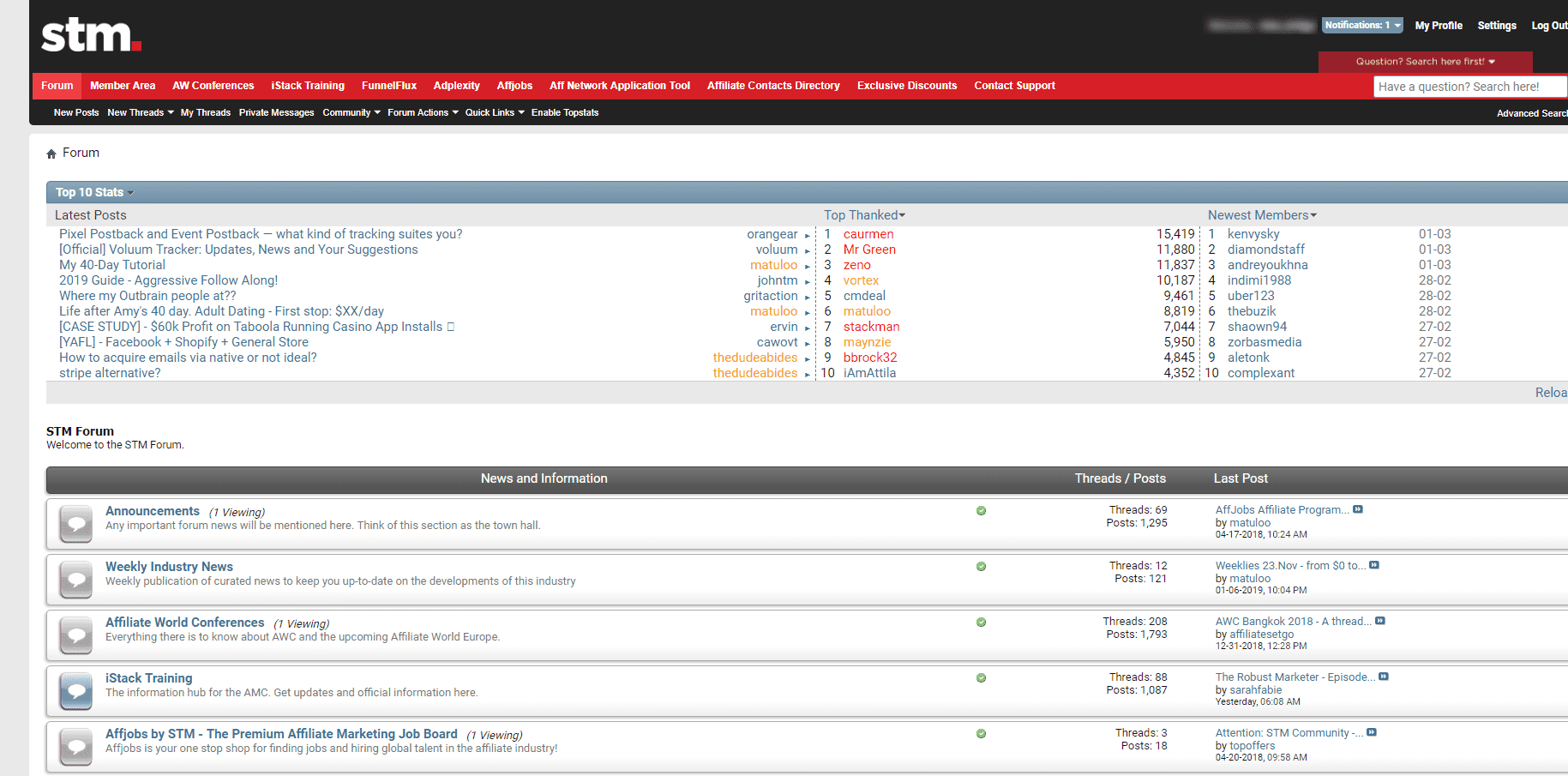 In order to fulfill the list of free advertising communities we would like to add the Warrior Forum. This community contains several sections for marketers to read insights and participate in discussion. Some companies are also use Warrior Forum as the additional space to promote business, because platform offers some paid banner ads. Ability to promote business through email list is another feature Warrior Forum offers. The list to use consists of people who are the users of forum. This might be some kind of disadvantage though.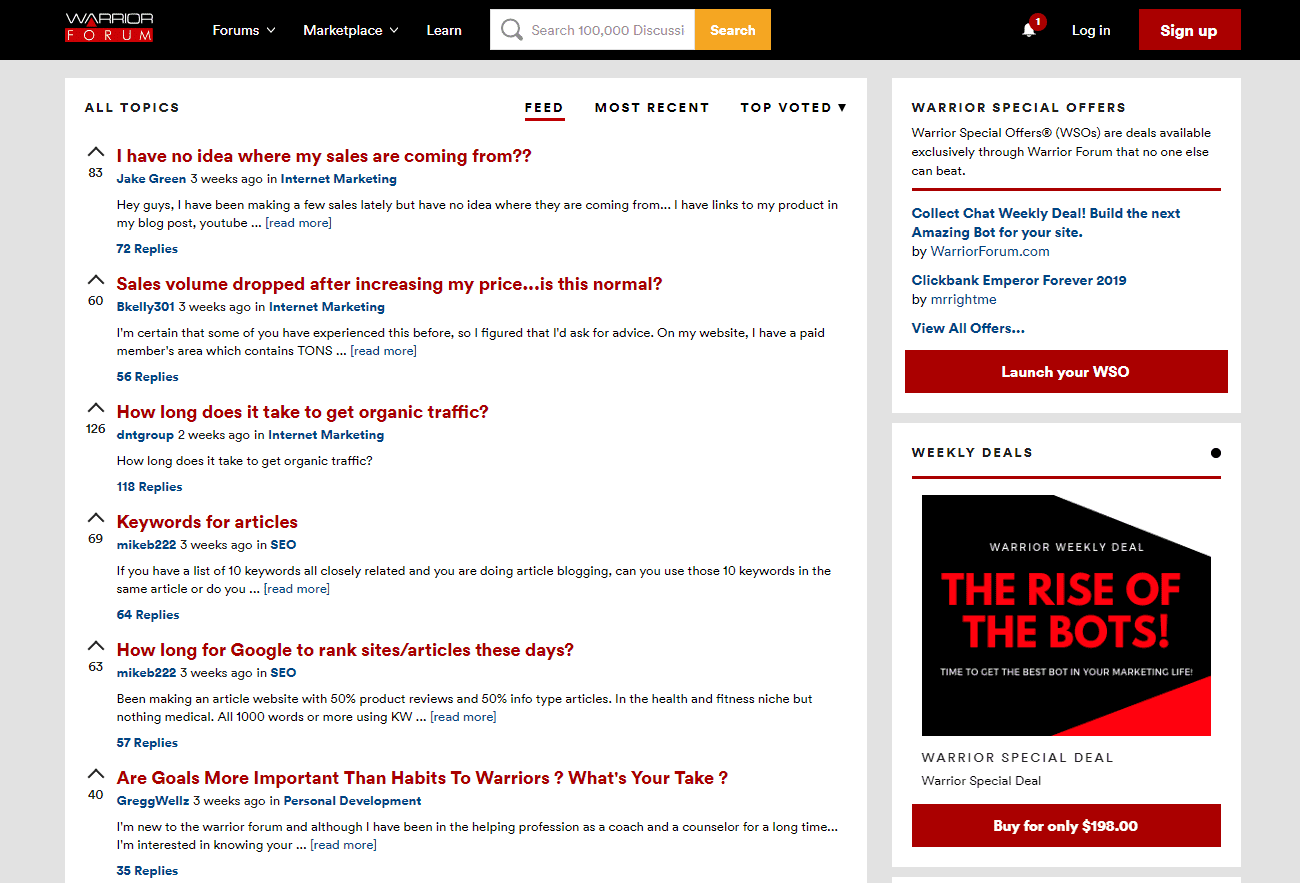 Almost on the same line with above mentioned Warrior Forum stays Affplaybook forum. This is not just the informative space to read insights and case studies. For media buyers Affplaybook brings a new challenge in designing their own landing pages with inbuilt SEO tools. From the point of tracking software we know the importance to give such tool as landing page builder. On the Affplaybook forum the chance to catch relevant insight is really high, because this space will not leave any user with unanswered question.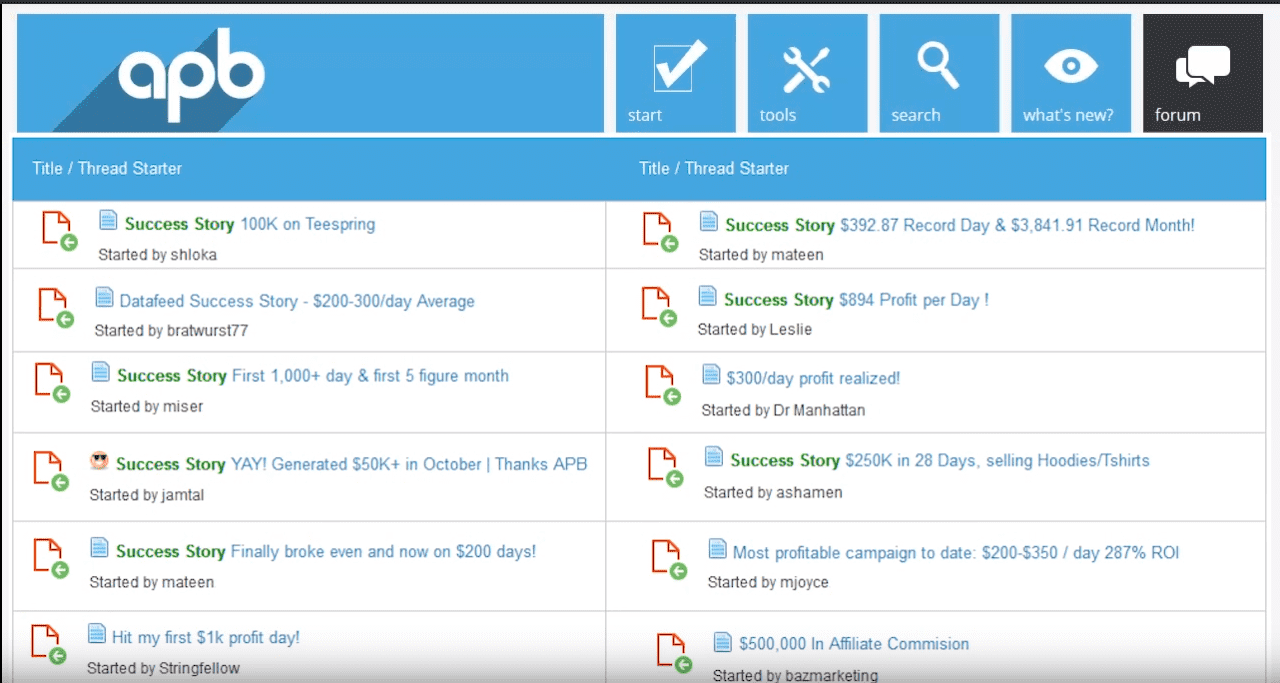 In conclusion…
The list we shared is surely not full enough. There is only the top 5 forums on our own shortlist. We will constantly update you with the latest newcomers. Track and check wisely!
Sincerely yours, AdsBridgeTeam!