We'd like to introduce you to the newest changes on AdsBridge that can turn your campaigns into a real success with more profit gained and less time spent.
Top updates:
1. Automatic campaign optimization
This special and much-anticipated tool provides you with automatic algorithms that take control over statistics when you set your campaigns and offers. You no longer need to monitor the process to find out which LPs and offers work better. AdsBridge takes care of it all for you 24/7!
FREE beta testing is available for Starter and Pro subscription plans
Learn more with the auto optimization manual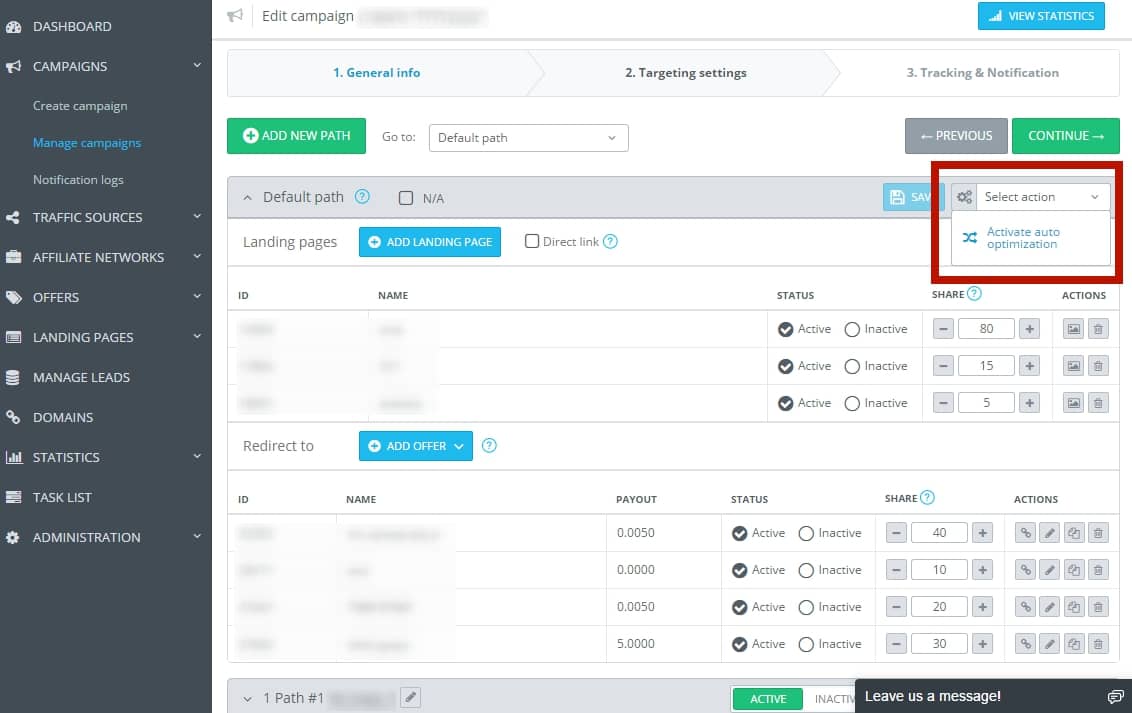 2. Manual cost update
Benefit from one of the most expected features on the market,  which allows you to update campaign's costs for the past periods by CPV and CPA models and thus see the actual stats on your income and expenses.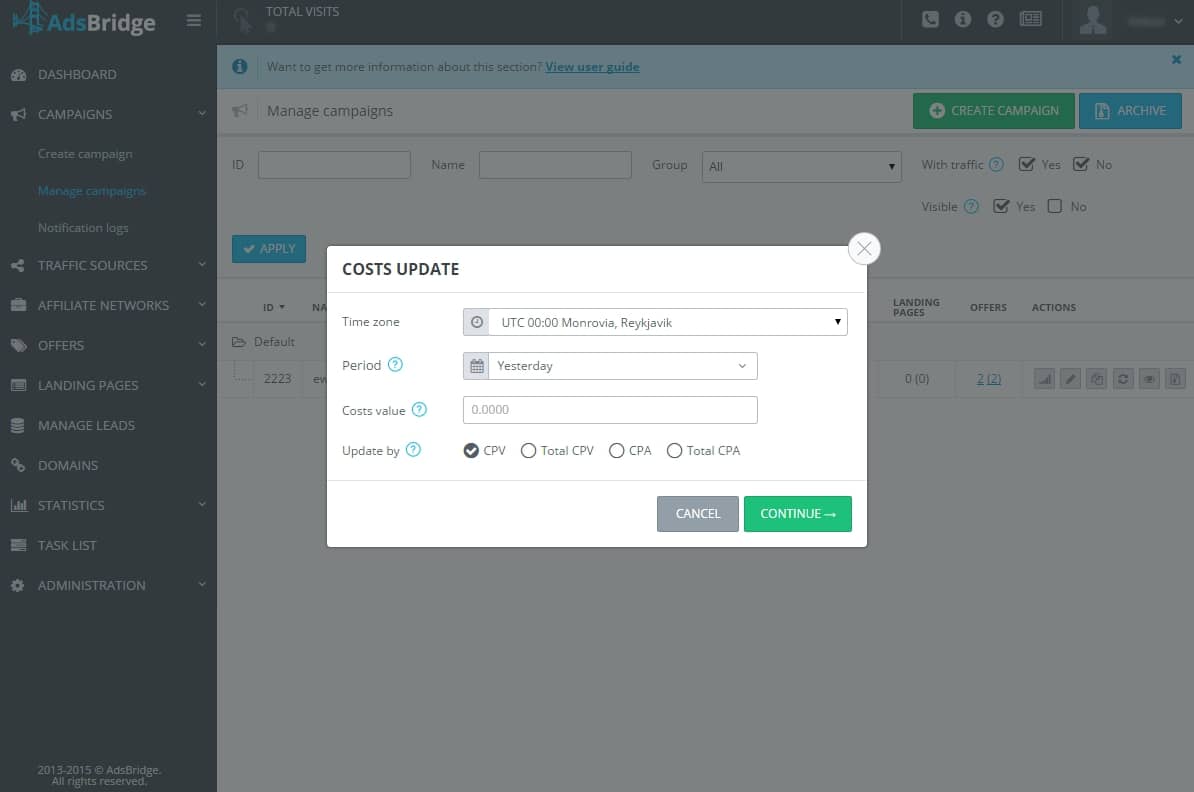 3. Upsells tracking
Allows you to track multiple target actions on the offer.  You just need to add an additional txid parameter (transaction id) to your postback and unique tid-txid combination will be counted as conversion.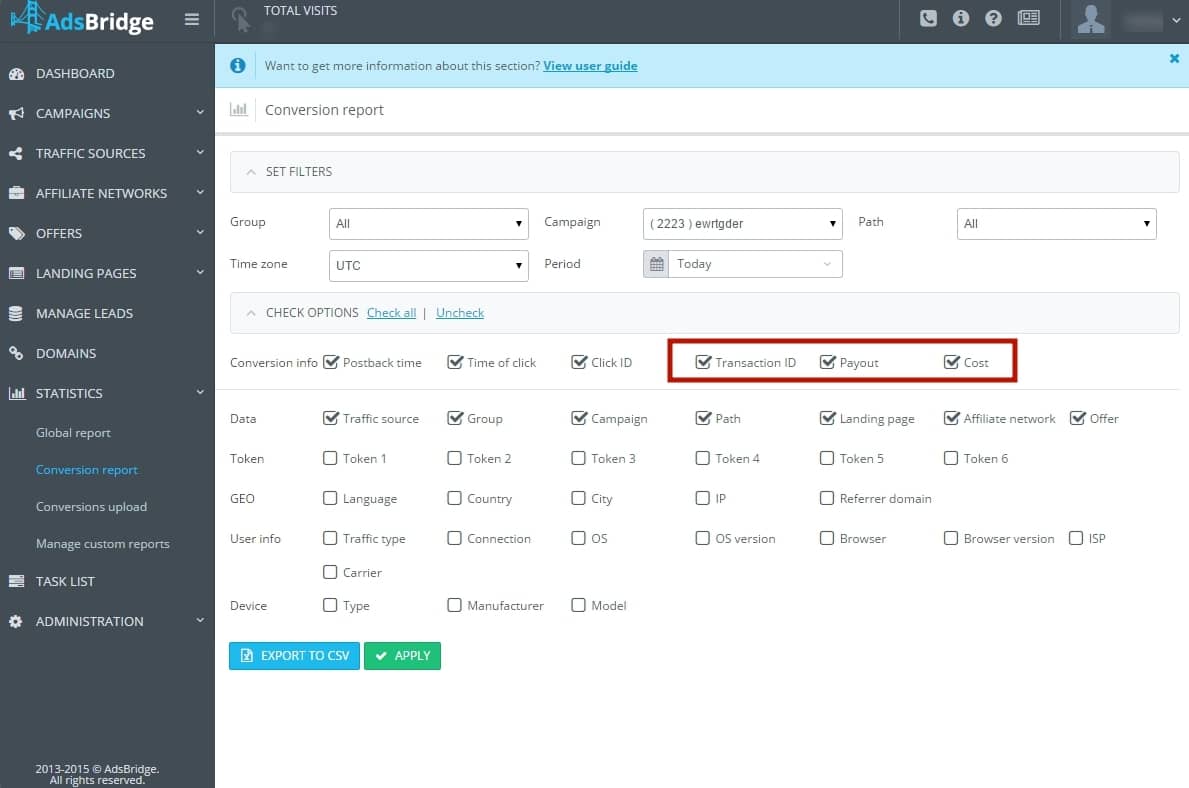 4. Control over costs
✓ RevShare model
It enables the calculation of the cost of the set payout percent for each conversion.

✓ CPA model
This calculation model records costs that are added to the appropriate field for each conversion.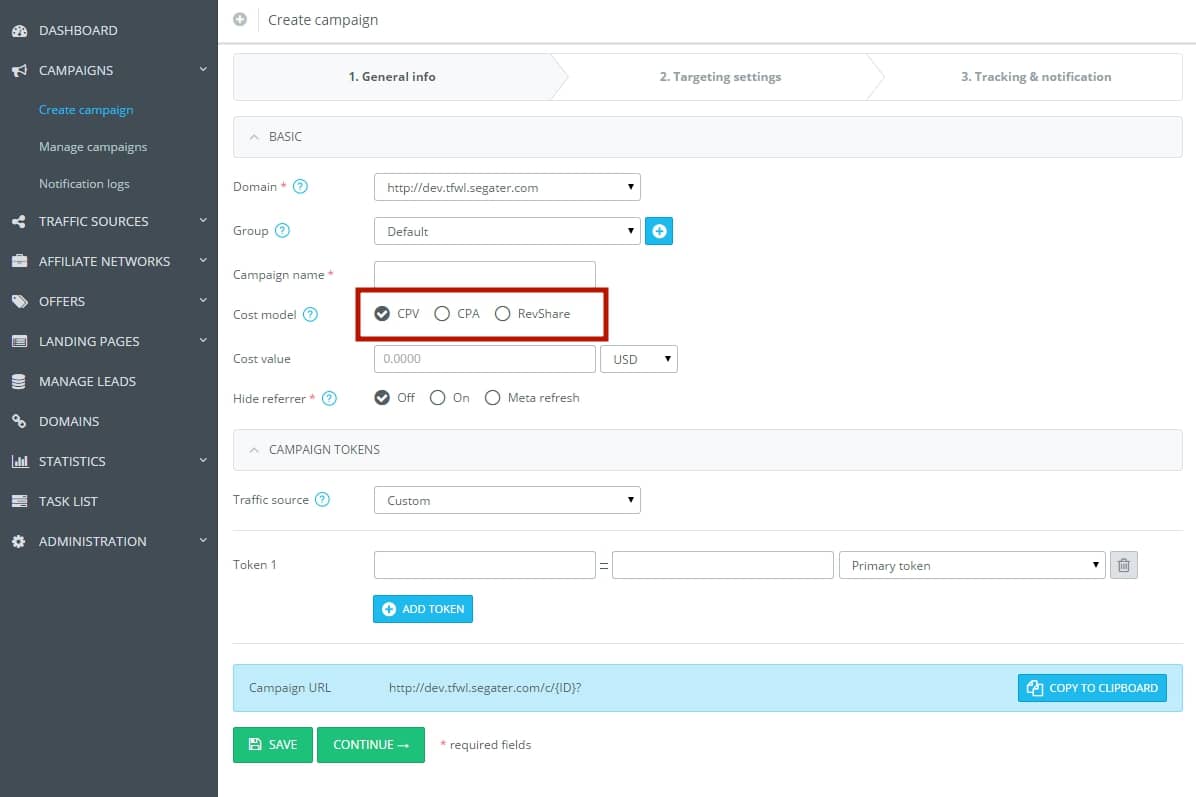 5. Task list
Easy import of your statistical data into a CSV-file!
Just put the task (i.e. downloading CSV reports, uploading conversions, cost updating) in the queue and do other work while AdsBridge processes it for you.
6. MaxBounty and TrafficHunt
No need to waste time on filling out the fields for macros. We've added MaxBounty affiliate network to the list of trusted ones along with TrafficHunt that is now an additional Traffic source template available in the system.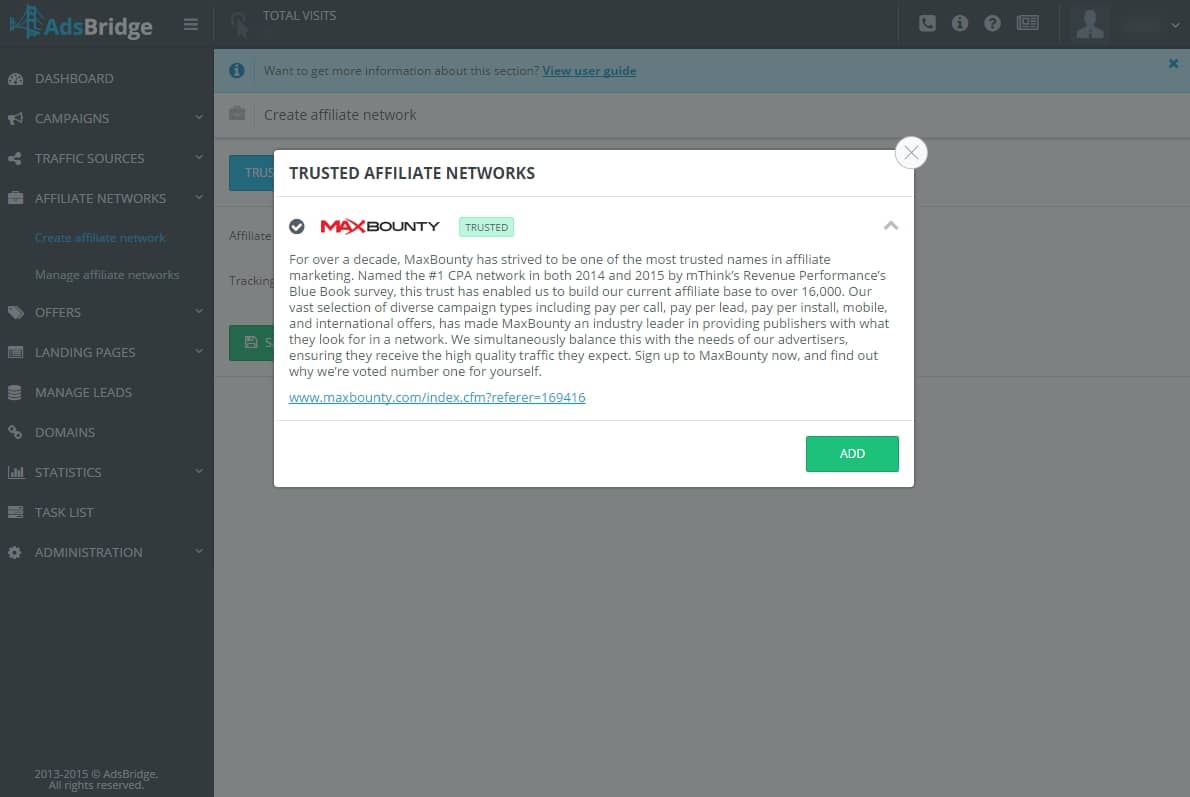 7. ISP redirect rule
It makes traffic distribution even better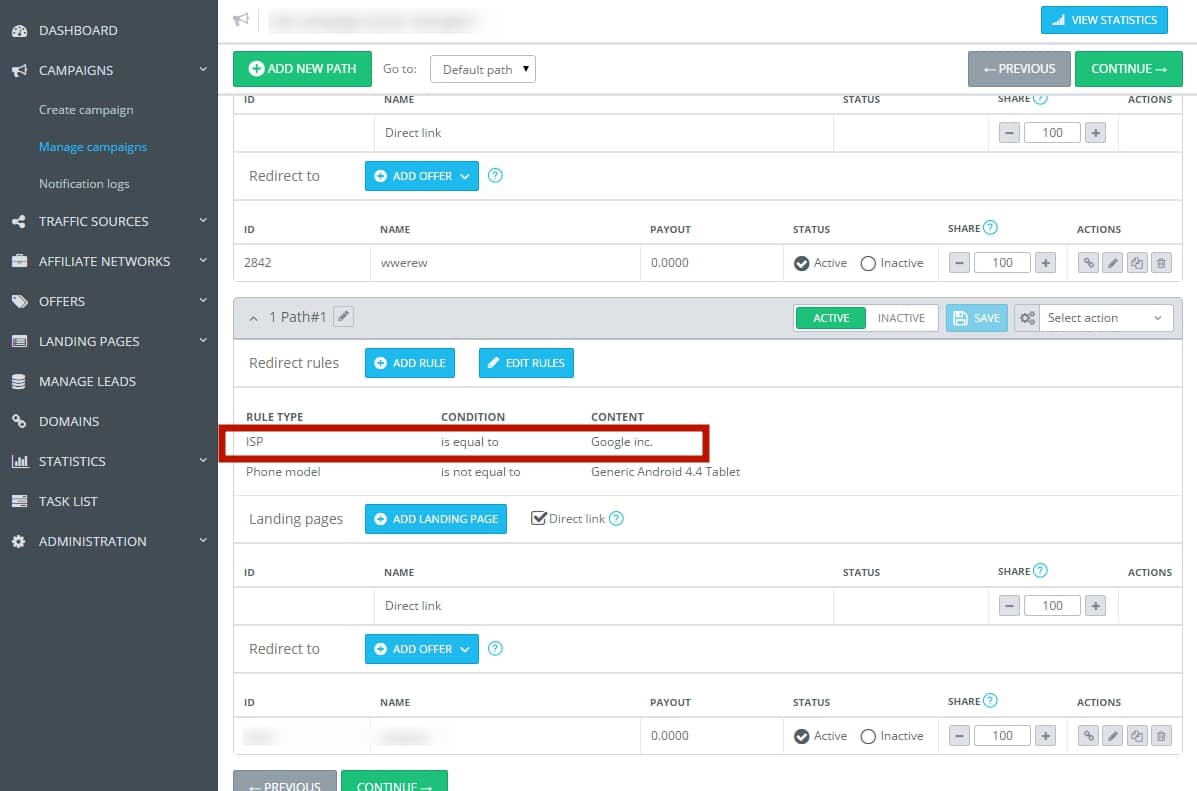 SSL Certificate

More features are coming soon:

✓ Mobile app for IOS;
✓ Impressions tracking and CPM cost model;
✓ Bot filter.
Get in touch to find out more: CONTACT US NOW!
Looking forward to hear from you!