AdsBridge Team is in a hurry to please you with autumn updates on the platform! 
Offer Market
AdsBridge is opening the Offers Market for its SmartLink so you could make money easier. Please, pay attention to the yellow button in the Admin panel which leads you right to the offers.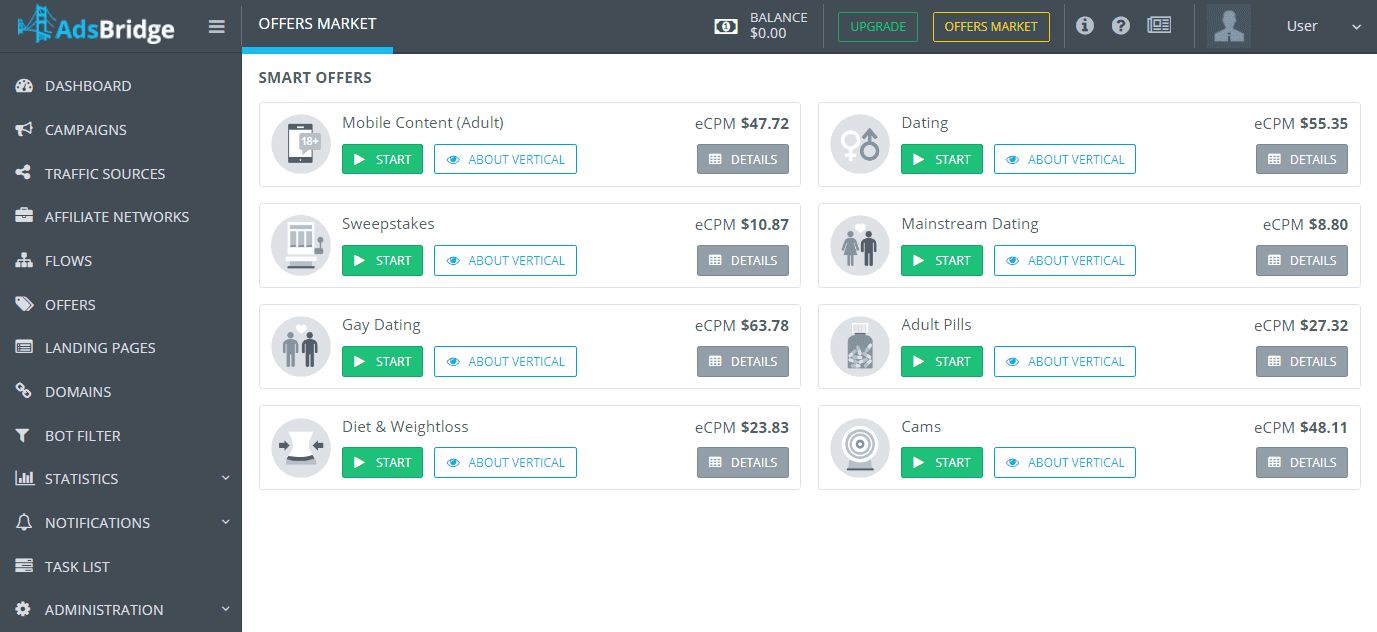 What can you find in the "Offer Market"?
8 in-built SmartLinks 

Detailed information for each of them:
-which traffic is due to be sent,
-description of offers,
-which actions are paid,
-GEO that is covered by the vertical.
An average eCPM for each vertical.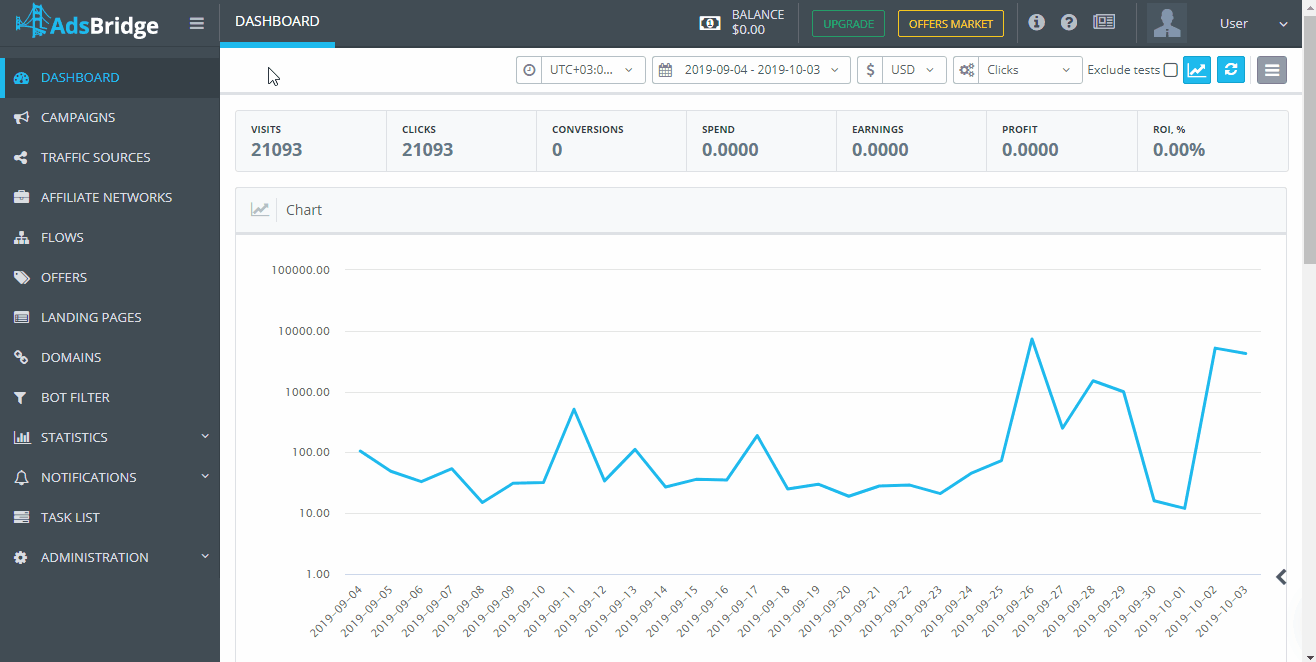 Study information about payouts (eCPM) for each vertical with GEO breakdown. Detail these indicators according to traffic type, connection, and OS version. 
Get the most relevant data thanks to constant updates and launch your campaigns in 1 click on the START button.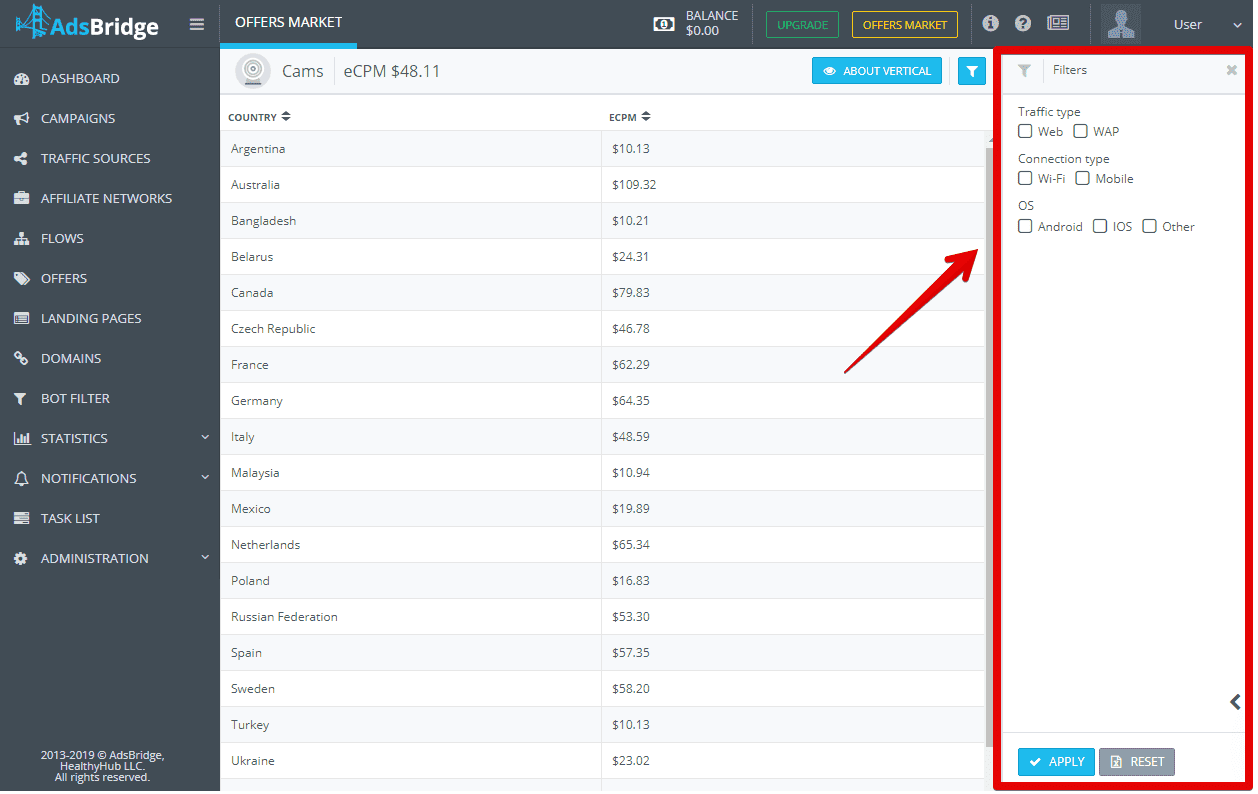 Use this information for smart link – campaigns optimization according to profitable GEO and traffic types to receive maximum conversions! 
Monitor the balance to catch the moment it reaches $100! And when it happens, click and go to the profile to make a withdrawal request.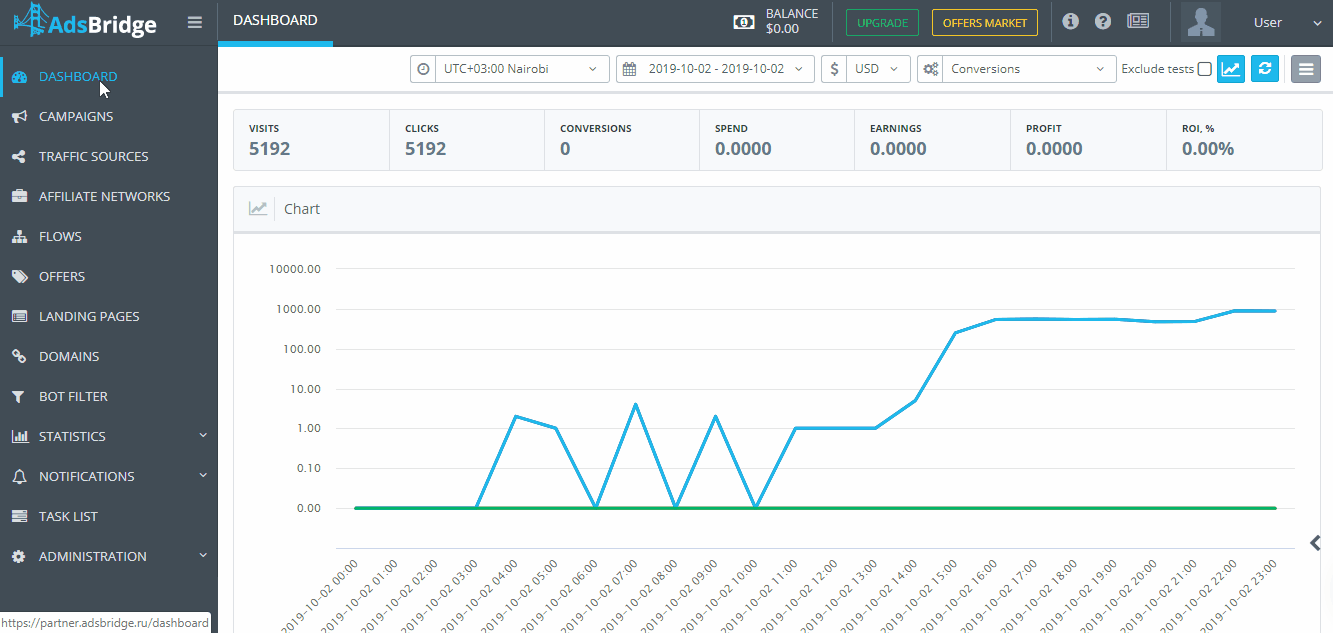 High conversions are waiting for you in Offers Market AdsBridge. 
There is something else! The traffic for Smart Offers is not included in the subscription, i.e. you can send the traffic of any volumes on Smartlink for totally FREE.
Getting rid of the redundant
We have shortened the sections in the Admin panel. Now the creation of campaigns, offers, traffic sources, affiliate networks, flows, landing pages and batch actions with offers and landing pages are available from the corresponding sections but through special buttons on the Admin panel.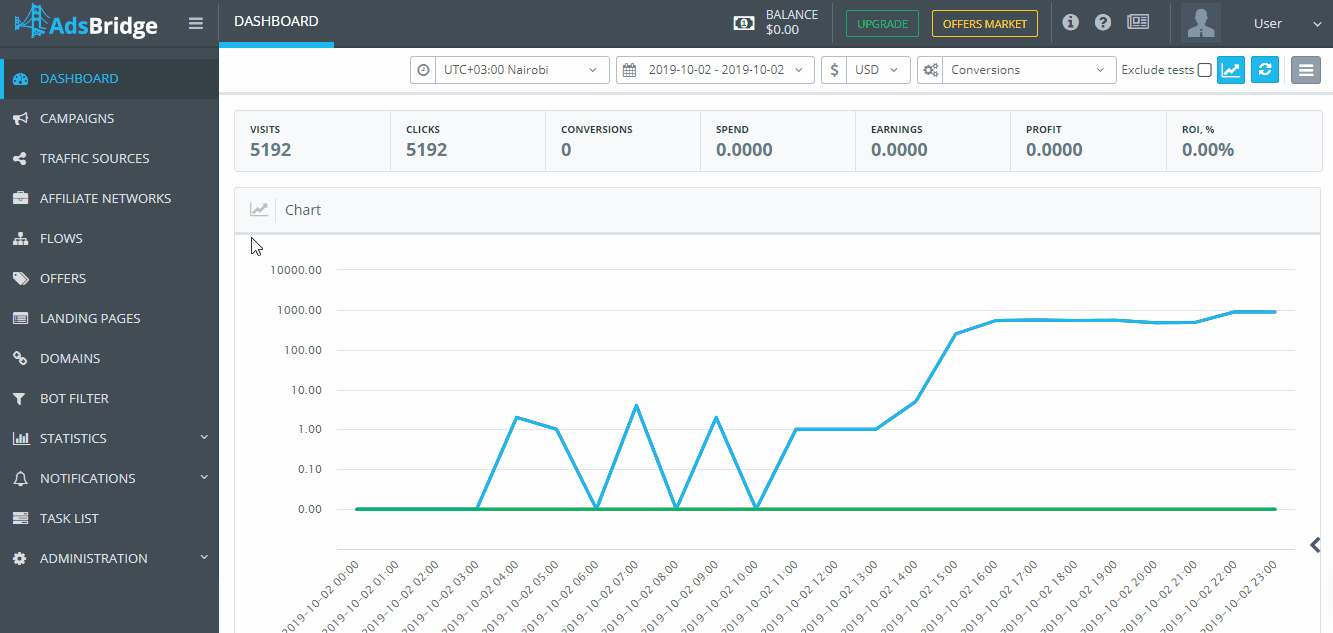 Less time for settings – more time for optimizations!