AdsBridge tends to simplify the life of affiliates by optimizing the system and ensuring that you spend less time on campaigns' creation. 
This week we added a new mini-feature in the "Create offer" section, namely in the postback settings block.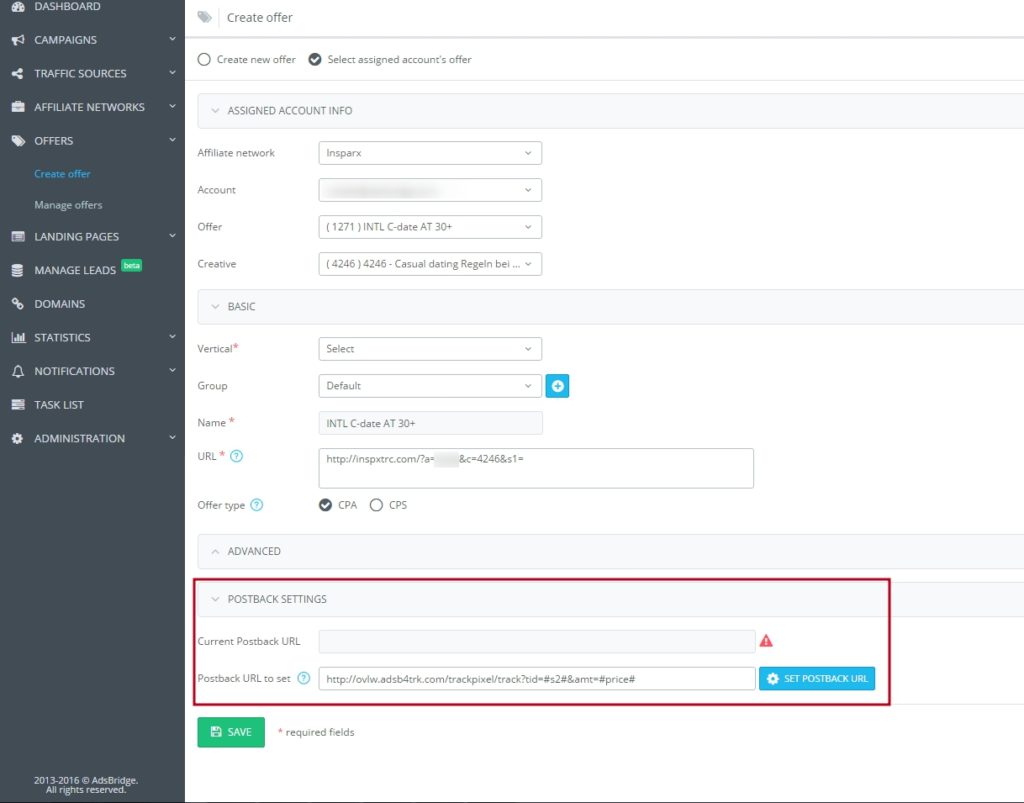 The update in AdsBridge functionality will make the setting process easier for those who work with offers of ClickDealer, Insparx and Digital Raves – affiliate networks that operate on Cake platform.
Now when adding these integrated affiliate networks from the "Trusted" section, AdsBridge will not only bring up your offers but automatically pass the postback URL to the affiliate network.

There is no need to copy or paste anything into the postback URL. You just click on the «SET POSTBACK URL» and the tracker does it all for you.

So far the option is available for the ClickDealer, Insparx and Digital Raves offers. And soon we plan to add it for Convert2Media and Advidi affiliate networks as well.
Keep up with our updates!