Summer is definitely the best time of the year, but we won't be sad, because in 9 months it will return to us back. Let's meet the cool and especially pleasant autumn season with hot updates from AdsBridge.

UPDATES OF THE LAST RELEASE
Proxy detection

Updated the functionality of proxy traffic detection. Now you can activate / deactivate the feature in the first step of the campaign setup.

Changed the placement of the "proxy" rule in targeting section. To make it more convenient and user friendly for you, we moved it above the "default" rule.
Notes update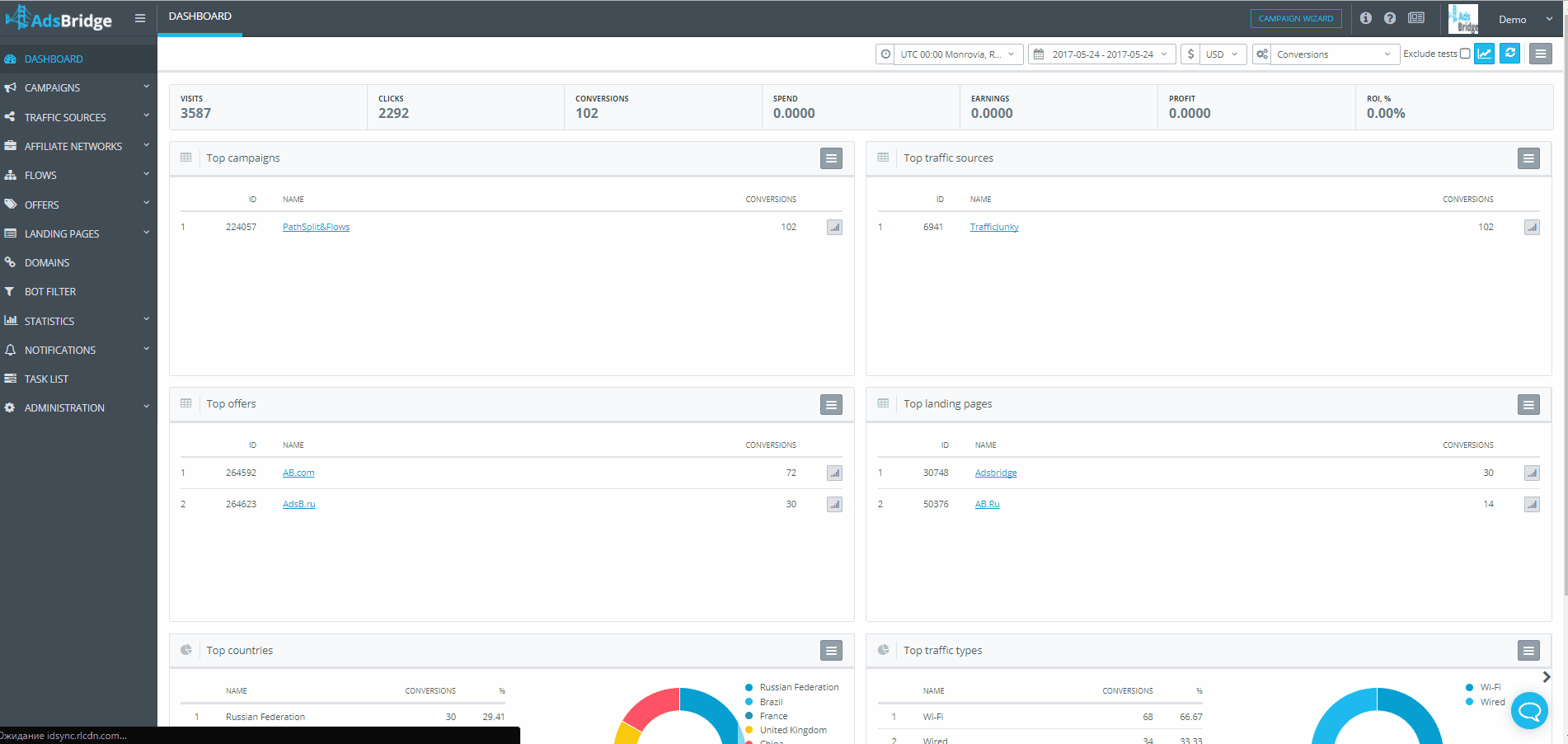 Added note tag for all management sections (management of campaigns, affiliate networks, etc.). In the interface you can see the green icon, which will prompt the element where you can leave a comment.

Opened the ability to format text in notes. Thus, you can highlight important text elements with the help of bold, italic, or underlined text.
New metrics for detailed reporting

New columns were added to the campaign management section:
VLH – Number of visits during the last full hour.
CLH – The number of clicks for the last full hour.
CvLH – The conversions number for the last full hour.
ELH – Profit for the last full hour.
LCT – The exact time when the last conversion took place during the selected period.
These parameters will help you always keep pace with active campaigns and respond and take the necessary measures ASAP.

FIXES AND DEVELOPMENTS
Updated API. Now you have the opportunity to receive data using TID, without specifying additional filters. So, if you need to check the stats for a particular conversion, you don't need to select all campaign or account conversions and sort only one (needed), just make a request with a specific click_id value.

Fixed the bug with displaying the cost currency when selecting a CPA model in the campaign.
Fixed a bug with changing the 3-rd party S2S postback in the campaign, with the selected traffic source.
Fixed displaying of changed costs on the working panel (for users with active cost update function).
Have a crazy weekend!