Dear partners,
We've been busy as bees releasing new features and improving our system so that you have an invaluable experience with AdsBridge.
And today, we are excited to present the latest AdsBridge Tracking Platform updates:
New pricing plans implementation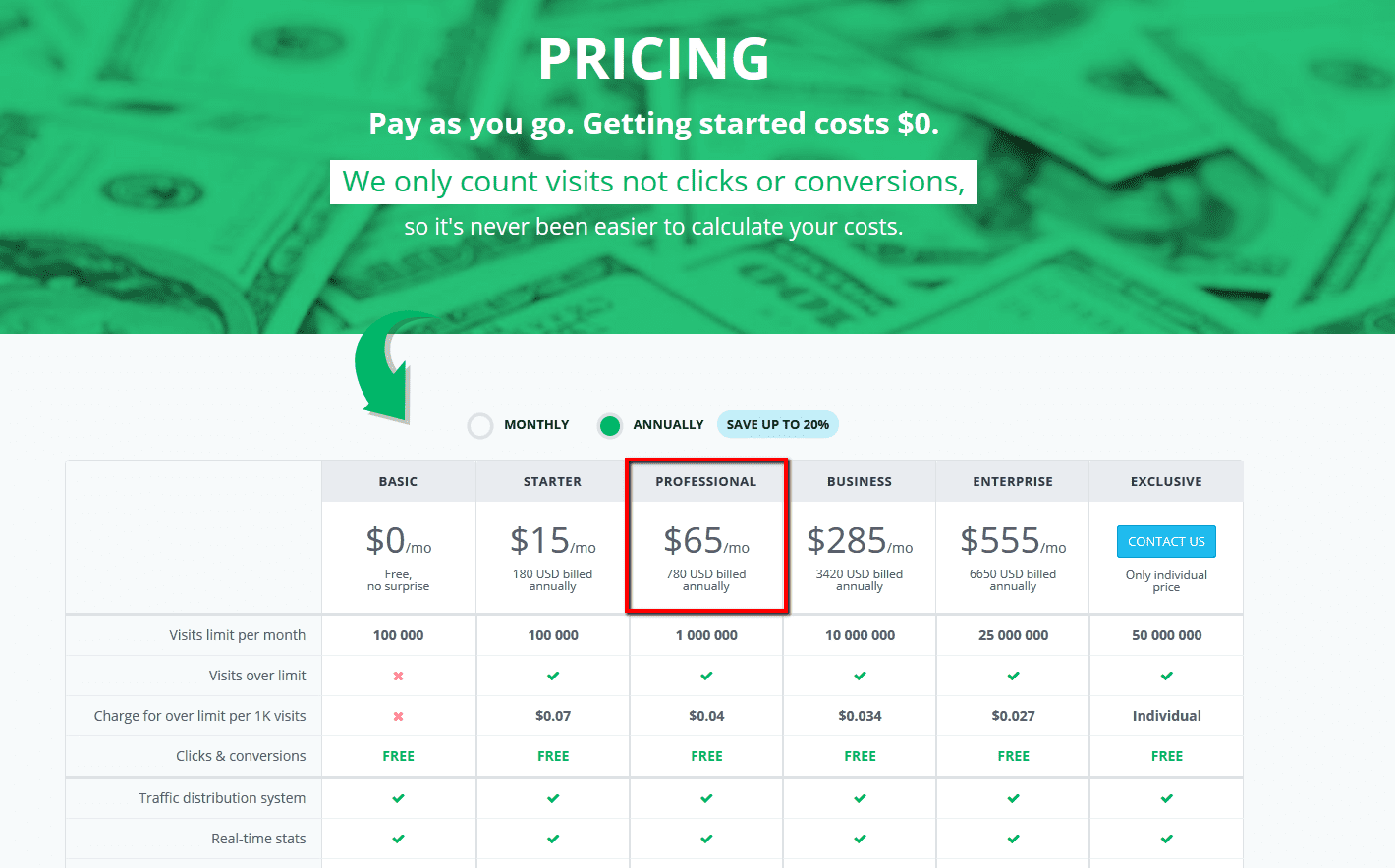 New pricing plans for big market players will be implemented starting from Sept, 23. According to new pricing model the cost of a Professional Annual plan will be increased. But the good news is that for all clients who already use this plan or will purchase it until September 23, the price remains the same. You can save money if you get it now!
 Update of campaigns' costs by token
You can update the costs of your campaigns by exact keyword, banner, or any other token you receive from the traffic source.
 Total account statistics
We've added the "Total" tab in the Global report section that allows you to view the total account performance by all available indicators. You can also use other tabs to see the detailed statistics of the element from the "Total" tab.
 Click URL
Due to numerous requests we've added the ability to use not only CTA code but also Click URL which makes the usage of self-hosted landing pages much easier. No need to integrate the code to your landing page anymore! You can find the Click URL in the Tracking pixels section or in the corresponding field when creating a self-hosted landing at AdsBridge.
Changed coding of click ID
We've set up an automatic change of the click ID coding to enable the conversions' tracking with ClickBank and other affiliate networks that didn't support the current click ID format.
 Update of the devices' database
In the coming days, we'll add new subscription plans and make redesign of the Statistics and Manage sections so that tracking with AdsBridge becomes a piece of cake.
 Truly yours,
AdsBridge Team