Wouldn't it be amazing if you could maximize your ad dollar and move your business forward with an easy to use tool?
Would you like to save time and money spent on designers and programmers?
The answer to those questions lies within an extremely powerful tool which enables you to improve your campaigns and create new ones without any hassle –
Adsbridge, your all-in-one solution.
Adsbridge is a high quality tool which helps your traffic reach the target audience and maximize your revenue, and it is out now!

It doesn't matter what your experience is, creating campaigns, landing pages, customizable targeting and testing/optimizing is easy thanks to the intuitive interface and the powerful engine which runs it all. Once you have signed up for Adsbridge, full access to a simple landing page builder, powerful tracking tools
and a massive traffic distribution system become available to you.

Boosting mobile traffic becomes a walk in the park within any market; dating, gaming, education, gambling, travelling etc. Any form of traffic is accepted with zero conditions, and you can check it all out in the beta version.
How does one start taking control of campaigns? How can Adsbridge be fully utilized to eliminate the need for designers and programmers? Easy, Adsbridge landing page editor is a mighty tool which enables you to fully customize landing pages in just a few minutes. All of the templates have been designed, tested and optimized for maximum conversion.
Building landing pages is no longer a tiresome and an unproductive task. Categorize your page by language, industry and type of traffic you'll be sending. Select a template from the library of high converting pages and use the drag and drop editor to customize many different variables like color, call to actions, HTML code, images and much more. Creating and managing landing pages can't get any easier than this.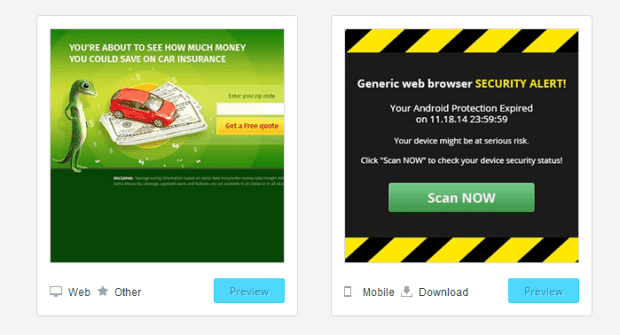 Would you like to test something specific? You can easily reach your targets by utilizing the multiple targeting options such as language, country, OS, device, browser, connection type, mobile operator, time and day. Effective A/B testing tools provide you with a comprehensible insight regarding your campaigns and uncover the opportunities for revenue growth.
You are able to track your results in real time, day or night. A third-party postback pixel can be integrated to share the conversion info regarding your campaigns to your partner. Tracking conversions real-time is an undemanding and an almost effortless task with Adsbridge. You will eliminate the guesswork and clone the winners, which enables you to improve performance immediately and outperform the competition.
Optimizing your campaigns becomes smooth sailing with Adsbridge. You can modify your settings with just a few easy clicks and increase your conversion even more. You can turn on fully automatic campaign optimization and configure specific automatic optimization rules to boost particular campaign KPIs.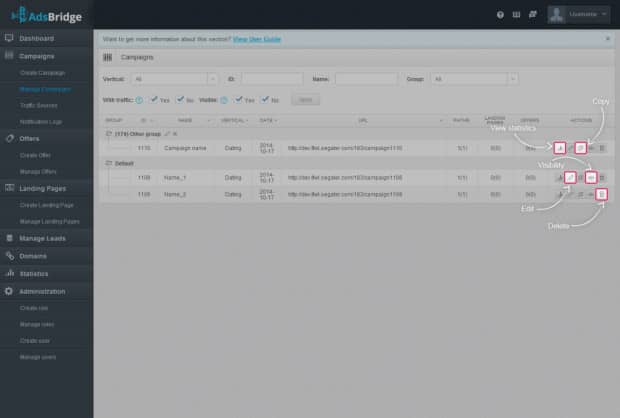 Whenever there is a crucial event with any of your campaigns you will receive an email or an SMS alerting you if something goes wrong. Adsbridge makes sure that you are in control even while being away. You can adjust the settings of notifications to receive them when any trigger event you want to track happens. It is simple but it contains all of the substantial information you are ever going to need.
Analytics are a painless, straightforward task with Adsbridge. Data is gold, and mining it is a simple process for this mighty tool. The heart of Adsbridge is the advanced report feature, which allows you to create reports across a range of data points. Simply configure your specific reporting needs and you will be able to download fully customizable data reports. By now it is obvious that you have a chance to work with a tool which will not only greatly speed up the process of creating and managing campaigns, but also help you analyze any piece of data you might find useful.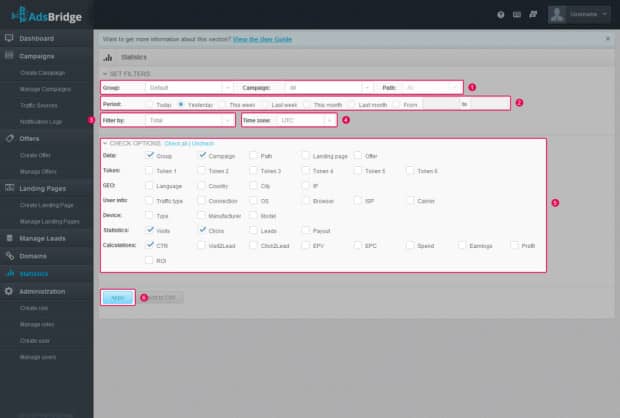 If all of the features of Adsbridge are not enough to convince you that you can easily maximize your revenue and eliminate the time spent on the designing and coding processes, then you will be glad to know that this is not all. There are even more features which will help you with your campaigns. Would you want to create group accounts and assign different roles to the users? You can do it without any effort with Adsbridge. You can hide the referrals when targeting the users to the website.
You are also able to use system domains with the possibility of adding custom domains, design and tech services for quality promo creation as well as monetization of residual traffic. If you ever need help with anything, you may contact the 24/7 support team which will take care of any problems you might bump into.
What are you waiting for? Are you eager to save your time, money and energy? Do you want to move your business forward regardless of what your experience might be? Of course you do, the choice is easy – give Adsbridge a go. Try it now and see for yourself just how awesome Adsbridge really is.