Official Launch: AdsBridge – the Ultimate New Tracking Platform for Affiliate Marketers
We're are pleased to announce that we have just launched our own all-in-one tool designed for maximization of revenue with an ad dollar. It is designed to help with moving your business forward and delivering your traffic from A to B while saving time and money.
It doesn't matter how high your experience level is, anyone can create campaigns, create landing pages, customize targeting and test/optimize with this intuitive tool.
As soon as you sign up you will receive access to an easy to use landing page builder, extremely powerful tracking tools, massive traffic distribution system and a lot more.
Features:
No programmers and designers needed – AdsBridge lets you build highly customizable landing pages in an intuitive template editor. All of the templates have been tested and optimized for maximum conversion. You won't have any problems with utilizing the power to customize forms, add pictures, change colors and background, add HTML and a lot more. Creating landing pages has never before been this easy and fast.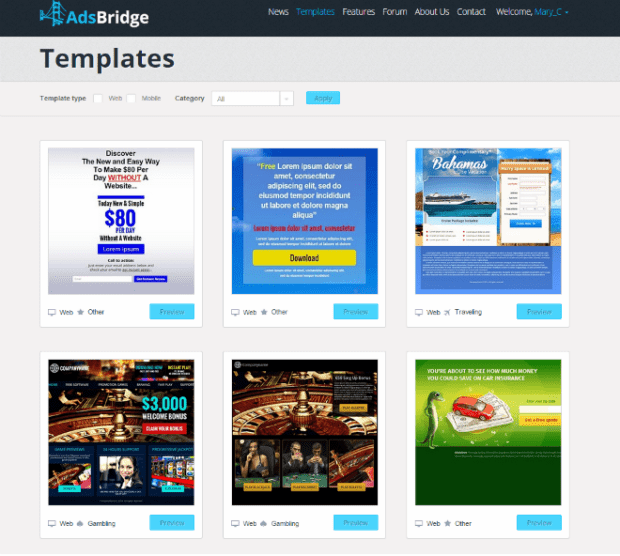 Flexible targeting options – Would you like to test something specific? It can't get any easier. Choose multiple targeting options such as: country, language, browser, OS, device, connection type, mobile operator, time and day.
Optimize your campaigns – Modifying your settings is easy as ABC. With just a few clicks you can increase your conversion even more. You are able to turn on the fully automatic campaign optimization or configure specific automatic optimization rules to boost particular campaign KPIs.
Alert notifications – If anything goes wrong, you will be informed by an SMS or an email. You can adjust the notification settings to receive notifications regarding crucial events or any other event you would want to stay informed about.
Conversion tracking – Conversion tracking – day or night. Integrate our tracking pixel into the target site and track your conversions in AdsBridge.
Powerful reporting – Our useful reporting system can be uniquely configured for your specific reporting needs. You will be able to download fully customizable data reports catered to all of your analytics needs.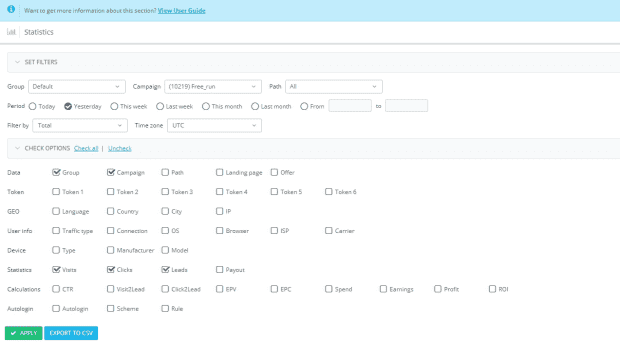 Group accounts – Create multiple group accounts and assign different roles to users.
Hide referrers – You can hide referrals when targeting the users to the website.
24/7 Support – Whatever it is that you may need, you can rest assured knowing that our support team is always available to assist you in any way.
That's not all – you will also be able to experience the design and tech services for quality promo creation as well as the monetization of residual traffic.
We don't want to go on and on about every single detail regarding AdsBridge, the best thing you can do for your business is to try AdsBridge out and see for yourself that you are dealing with a sturdy yet flexible tool which is bound to make your life easier.
You can consider yourself lucky because you can have it all with no charge.
Try it out for free – experience the ease of use and the quality of features and enter
Adsbridge BETA TEST Contest  for a chance to win 50 USD Amazon Gift Card!
Enjoy AdsBridge while it is free and profit off of it NOW!