We want to invite you to take part in our beta testing program. As a beta tester, we would love you to give us feedback, share your ideas and together we will create the best tracking software platform possible.
Beta Testers enjoy the following benefits:
Check out the new software before anyone else. Be the first to get your beneficial user experience before the actual launch of the tracker.
Roll out a High Quality Tracking Software. Become our hero by suggesting improvements, making Adsbridge the best tracking tool ever!
Early launch – Save Time – Beat the competition! An effective Beta testing can save your time and enable you to use the tracker earlier with confidence and stay ahead in the fast moving affiliate marketing world!
Our active beta testers will get a chance to recieve prizes and gift cards for their valuable user feedback! Watch our updates!
How to Take Part:
Registration only takes a few minutes and gives you an immediate access to all Adsbridge new features along with up-to-date releases information.
To make starting easy, we've created a Short User Guide for you, so make sure to follow the in-platform tutorial once you've logged into the panel.
Check out our Full User Guide, you'll find answers to any of your questions here: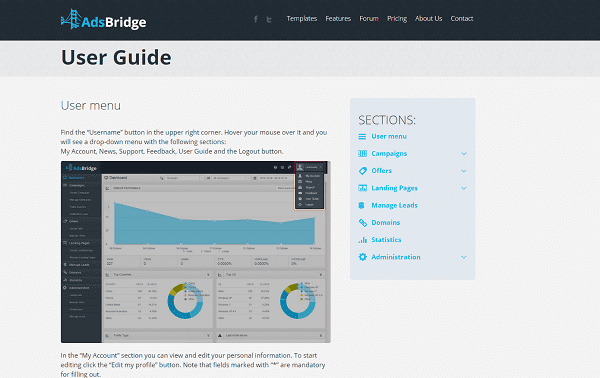 With your support as beta testers, we are able to improve our software and meet a higher quality level before we release it.
Our Mission is to help you to achieve your goals!
Drive your traffic to success with AdsBridge!