The AdsBridge Team is back home, and everyone has finally unpacked their bags. It's almost as if no one wanted to leave Thailand! Apart from gifts and souvenirs, our team brought back all kinds of new stories and experiences! Here's our recap for you!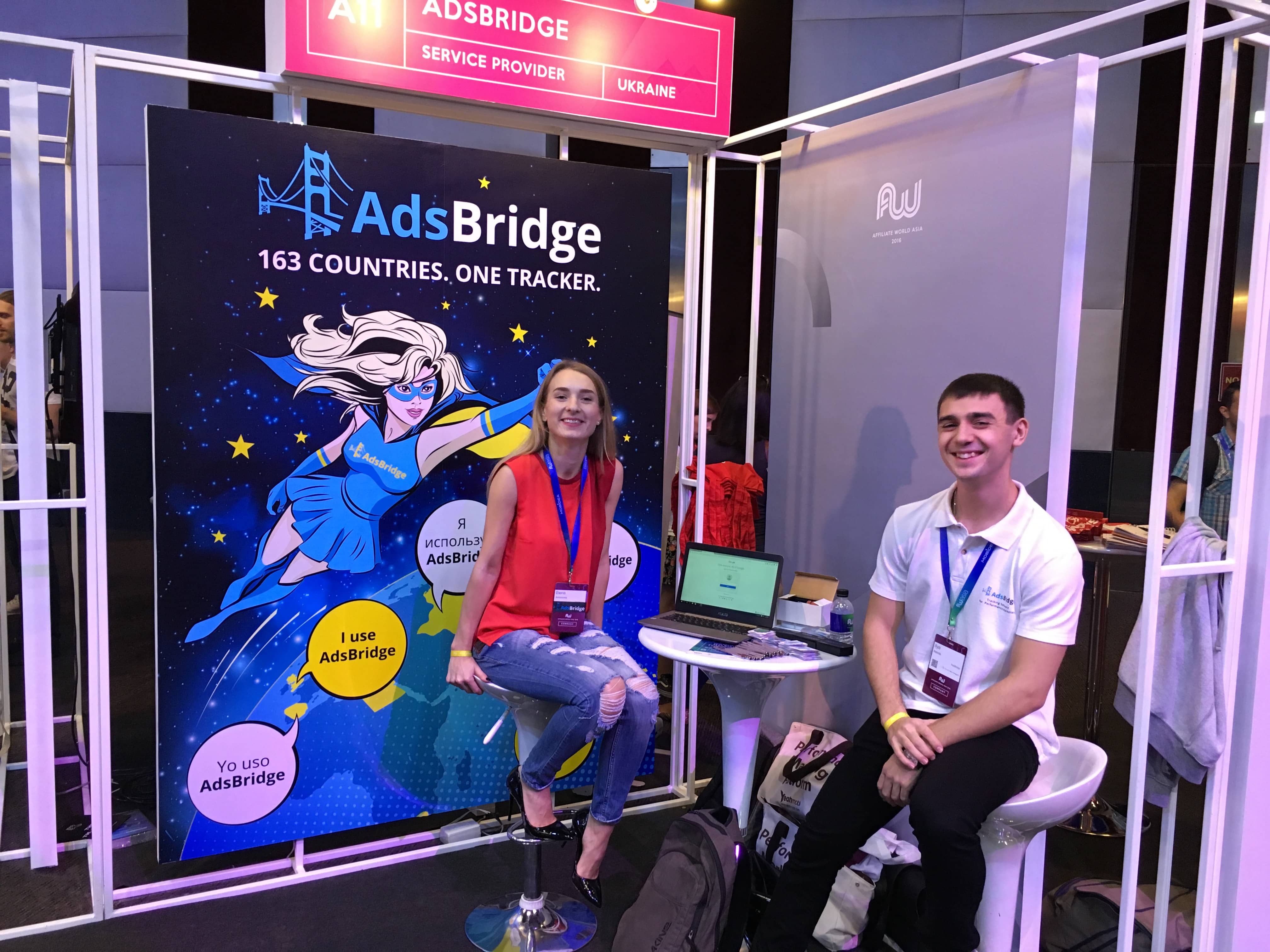 The AdsBridge Team set up at our booth! It was all smiles from them.
The Affiliate World Asia 2016 conference in Thailand this year, in short, was awesome. Over 100 of the top companies were there, and more than 2,000 people attended – from all over the world!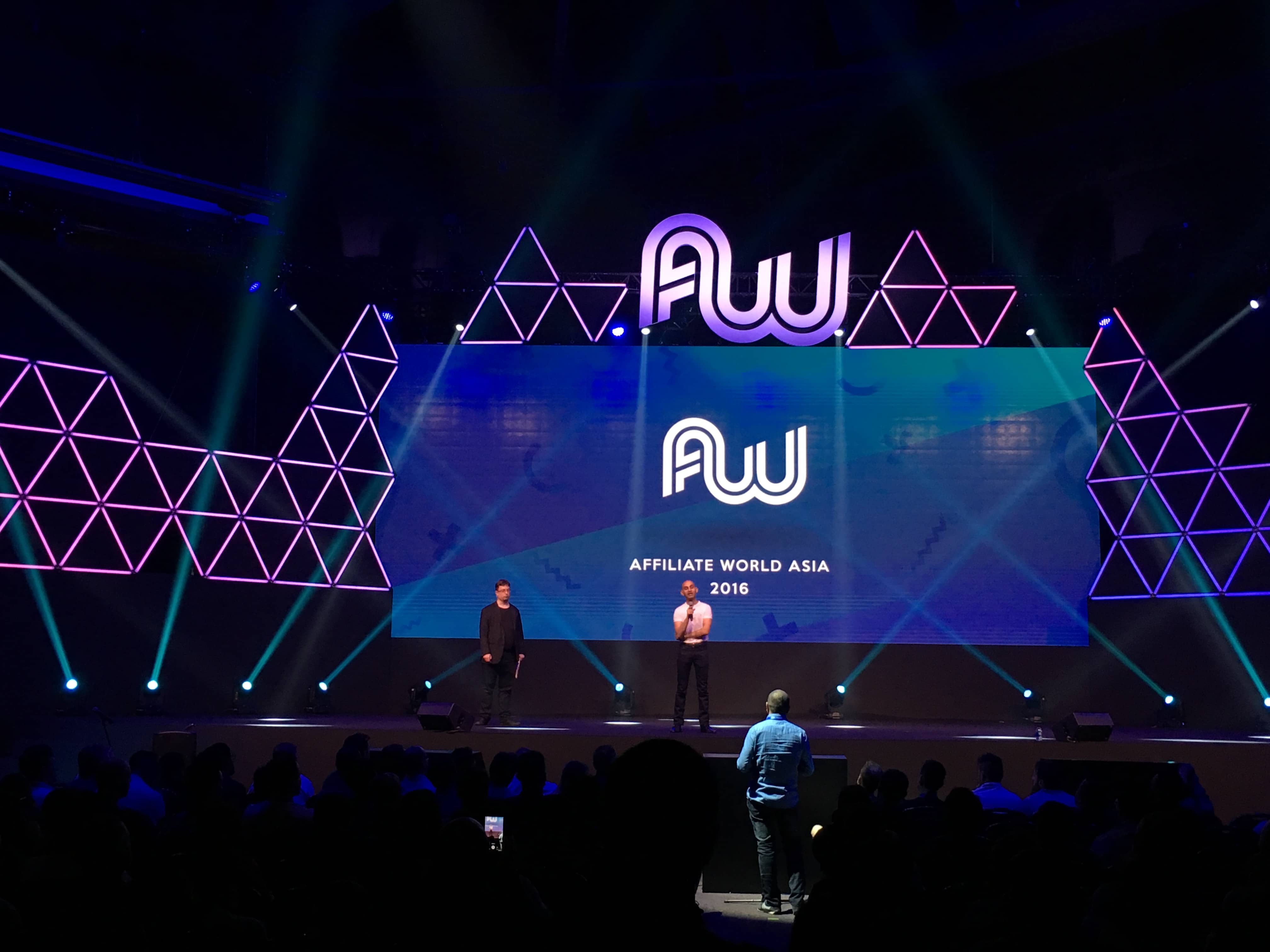 Neil Patel performing on the stage.
The speakers were top-notch, as if anyone expected anything less. Partying in Bangkok was a blast, not to mention the STM hangover drinks for the morning after. If that doesn't spell out a good time, then we're not sure what does.
As always the best, Charles Ngo & Benjamin Young talking about optimization. 
The amount of new companies at AWA 2016 was simply inspiring! Our AdsBridge Team was able to meet and exchange contact information with over 70 new companies. It'll be nice to see so many familiar faces at next year's conference.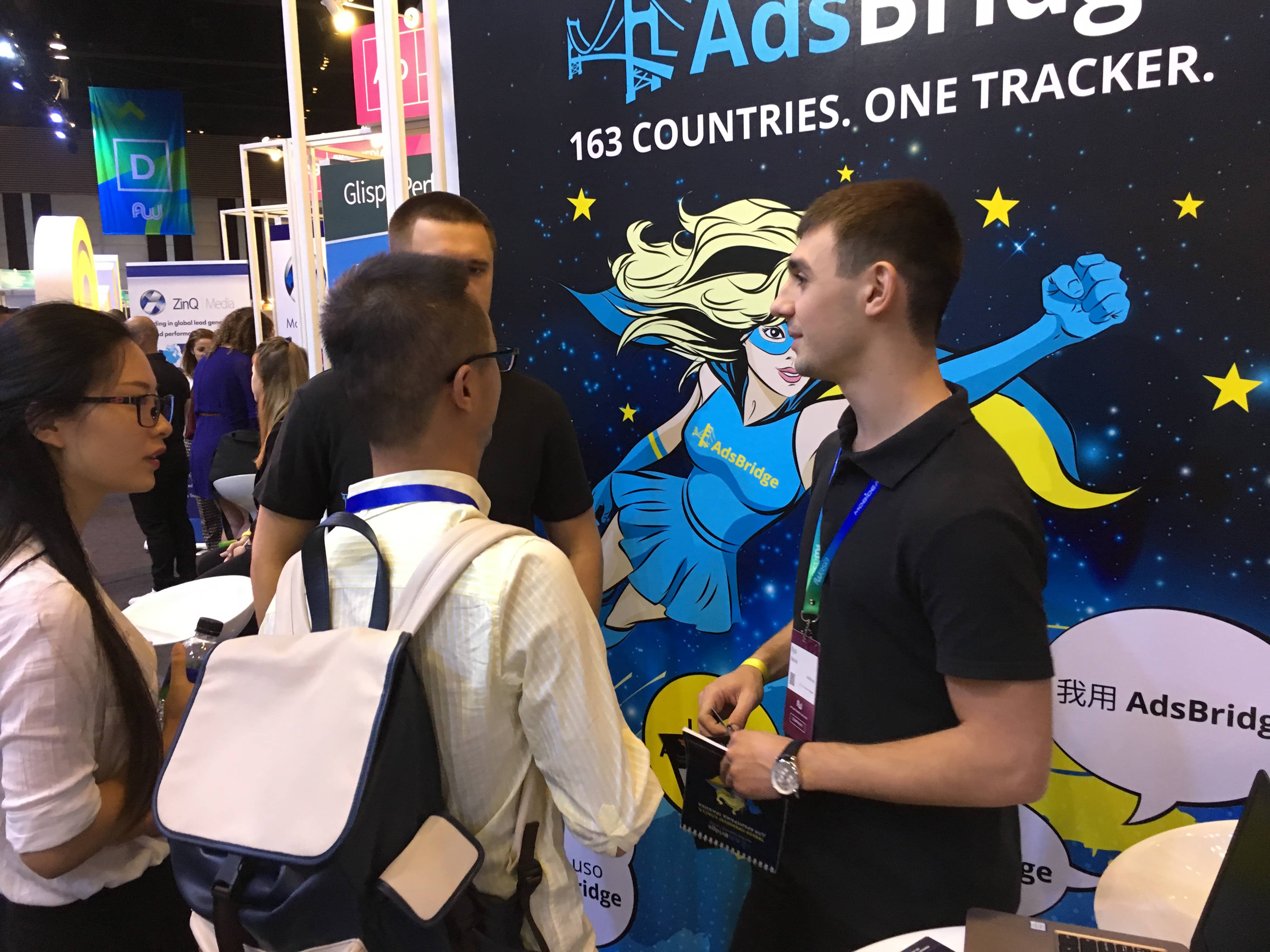 Illya (The head of product department) sharing his experience in tracking and optimization processes.
Informal meet-ups and catching up with old acquaintances was a big part of the conference, as it always is. The majority of these meetings happened at the seemingly endless list of after-parties.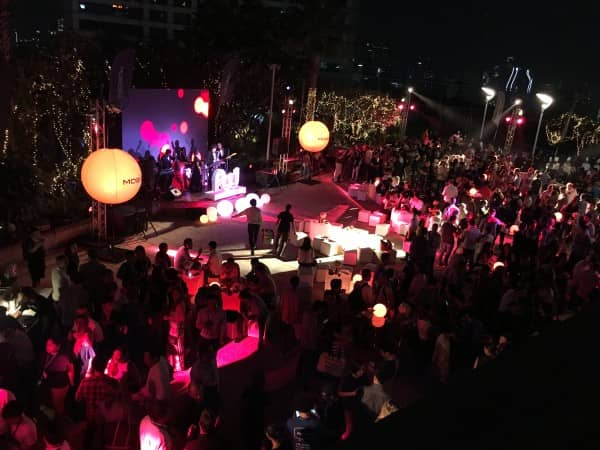 The Mobidea party was off the chain. Look at that crowd!
A big shout out to STM for organization skills that brought all the parties together (we were lucky to say thank you in person). We can't forget to thank the sponsors of the parties either! It made us more than happy to get together with our partners too. As usual, it was great to talk to them.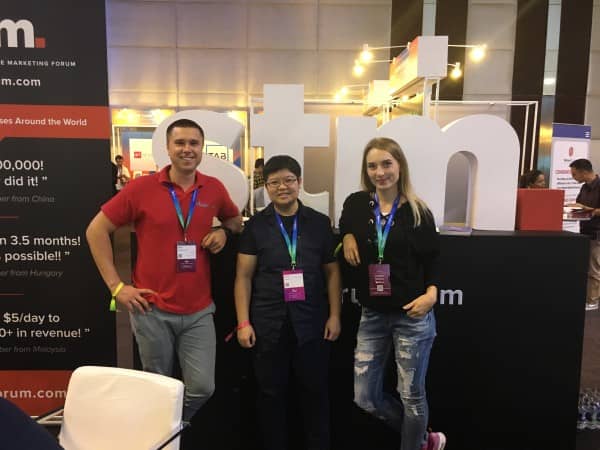 Our CEO Alex & PR manager Elen with amazing Amy (vortex).
Some of the most interesting conversations we had would have to have been with the opinion leaders of the industry. We had the honor of speaking with Servando Silva, Benjamin Young, STM director David (zeno);  and Jay Palmer, who works for Charles Ngo's blog. Jay (left) even stopped by Kiev to hang out with our American AdsBridge team member Zach (right)!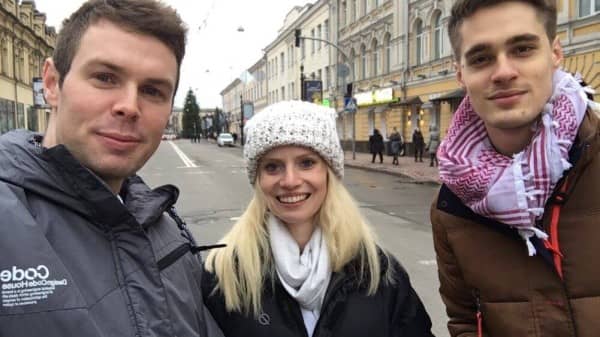 Back to Kiev;)
If you were there, then you don't need us to tell you how well planned, organized, and executed the AWA 2016 conference was. If you weren't there, then all we can tell you is that we hope to see you in 2017! It's fun, we swear! (No, seriously, ask anyone.)
We hope you had as much fun as we did! 
See you next year! 
-The AdsBridge Team