Affiliate marketing is one of the ideas for business on the Internet. Registering in the affiliate network is easy and takes about three minutes. What's a little bit more difficult is starting to actually earn money. But it's not so hard that an average Internet user won't be able to handle it. 
In this article, you will see a short case study of Elizabeth, a MyLead publisher who's favorite traffic source is social media.
What is the MyLead affiliate network?

You're probably aware that joining an affiliate network is the best way to become an affiliate marketer. Thanks to this, you get access to a base of affiliate programs, monetization tools, support system and many more. In this article, we will be focusing on settings up MyLead + AdsBridge campaigns. 
MyLead is a global affiliate network and platform to generate profit and earnings without leaving your home. What distinguishes this network from the others is, among others, its support system. The team makes sure to help the users with every problem they run across.
If you need even more help, MyLead offers affiliate mentors who will guide your way to success. 
Each of you who registers has access to free training materials that explain all things concerning the basics of affiliate marketing as well as how to work with MyLead. Not only that but there is also a company blog on the website, where you will find many guides, case studies and tutorials covering any affiliate topic you can think of. 
What's the best part of it? Everything is absolutely free!

What is AdsBridge?
AdsBridge is a premium class SaaS tracking software for affiliate industry sharks. It is a stable and trustworthy product with first-class assistance, intuitive interface, anti-fraud guard, landing page editor and a full set of features that allow you to optimize ad campaigns. 
The main benefits of the tracker are:
Precise targeting – a traffic distribution system that sends traffic through 18 parameters like city, country, IP, browser, os, time. You can purchase targeted and non-targeted traffic, set up precise targeting, analyze this traffic, receive detailed statistics, as well as monetize it. 

Split-testing helps to discover which offer or landing page is working better. In this case, you will be able to see which network is producing more conversions as well as how many redirects are happening before a user arrives at the offer. 

Campaign auto-optimization can help differentiate profitable landing pages and offers that have the best indicators of EPV/EPC in real-time and then proceeds to send traffic to those landing pages/offers. 

in-Built landing page editor (visual and HTML) – it is possible to create, customize, and then test the landing pages. All landing pages are hosted on our side and all the graphic content works through a CDN provider with whom we cooperate. 

'Hide referrer' function – this function allows you to redirect undesirable traffic onto a neutral domain. AdsBridge provides a default domain for that, but it is possible to add your own. 

Multi-user access – media buys teams can work on AdsBridge under one account. This will allow you to track and monitor the performance of each manager, as well as limit permission for beginners. 

Manual bot filter – can protect landing pages and offers while discarding bot traffic. 

Redirect domains – there is a possibility to connect an unlimited amount of redirect domains. 
Flexible pricing policy – You can choose a pricing plan suitable to you, depending on your budget and traffic volume.
You may test out the basic functionality of our tracker completely free for 14 days.

Making money with MyLead & AdsBridge – a short case study
To show you how you can make money on affiliate programs by using a tracker, you will be presented with a short case study of one of MyLead's publisher. The publisher decided to promote Adult Dating – Smartlink II. MyLead offers 30 smartlink programs. They're "smart" which means that they recognize the recipient's data and match the offer to show the recipient portals that are the answer to their preferences and needs. Thanks to this feature, the smartlink programs work globally and publishers don't have to worry about personalizing offers to the audience.
The publisher's traffic source is social media, in particular a group on Facebook.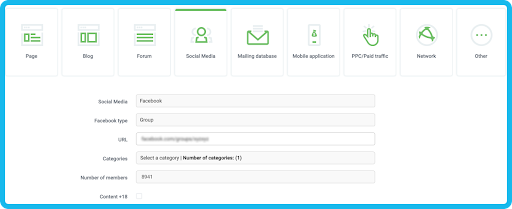 The publisher owns a public group on Facebook. Its main theme is dating advice and places to meet new people, including some places on the Internet.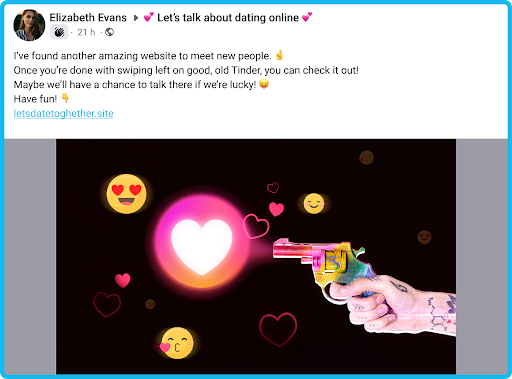 What's important to mention here is that promoting affiliate links on social media can be tricky. Especially if you're focusing on adult content, including dating. Why? Because Facebook doesn't like affiliate links whatsoever. Accounts that promote them tend to get banned pretty quickly. That's why Elizabeth decided to try HideLink – a link cloaking system from MyLead. It works by directing Facebook bots and moderators to a "safe page", a landing page with content that suits the platform's restrictions. The real recipient gets redirected to a sales page which is the advertiser's website. Thanks to the HideLink feature, links get a much longer lifespan and the account can avoid a ban. 
If you're wondering how to configure HideLink, MyLead has created a special blog post on it.

Effects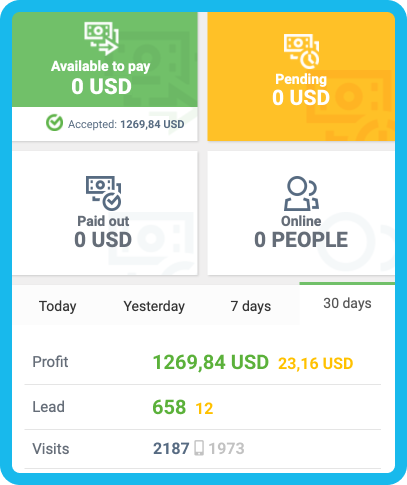 The Dating Smartlink program turned out to be a good campaign that brought satisfactory profits in a short time – about one month. With the help of AdsBridge, the publisher's activities were always tracked so that she could analyze what she's doing right and what could use some improvement.
It is worth emphasizing that to be able to scale any campaign, it is advisable to try to find different sources of traffic and use optimization to adjust the campaign to yourself and your needs. Adopt a model of using the same optimization and knowledge to monetize similar offers. These goals can be easily achieved with a tracker, like AdsBridge.
Now let's check how to set up a campaign on AdsBridge
Select an affiliate network MyLead from the templates and save it.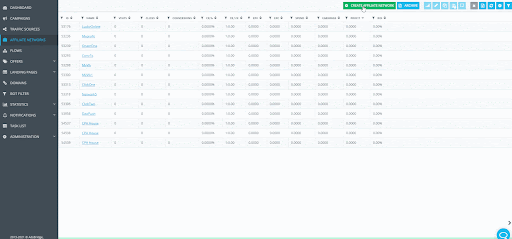 2. Place the postback at the side of MyLead. You need to insert the postback link from the tracker (pulled up after completing the previous step) in your account at the side of MyLead.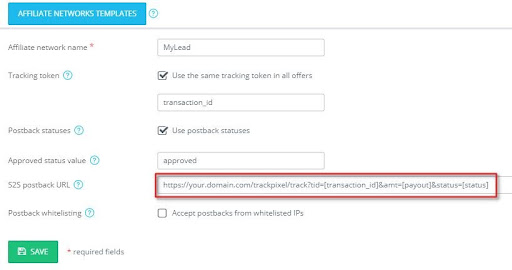 3. Create an offer and a landing page (if necessary). In the field "URL", insert the link of your offer, and in the Advanced settings section select MyLead as an affiliate network.
4. After creating a campaign with your offer. Section Campaigns – Create a campaign and on Step 2 add an earlier created offer.
5. After adding the offer, click Done.
As a result, you will get a campaign URL which you need to place at your traffic source for tracking purposes.
Where can you see campaign statistics?
Please note that only conversions with the approved status (in this case "approved") will be displayed in the General report. Conversions with the other statuses will be displayed in the Conversion Report.