This January I had a great opportunity to represent AdsBridge at Affiliate Summit West and Internext Expo conferences. I just couldn't miss meeting old friends and partners, and of course, get acquainted with new ones.
Heading to ASW, on January 9, I took a 12 hours flight to get to New York and then straight to Las Vegas. Finally, Vegas, I'm here, settled at Paris Las Vegas!
It took me a day to finish the last preparations for the conference. I promised myself to make the most of every moment there, and it came up to my expectations, even exceeded them.

First was the Meet Market. There were lots of newcomers and big marketing players who passed by, exchanged a few words about the industry, and just spent some good time. This year we didn't have our exhibitor's table, but we had our super-hero, AdsBridgette, who shared nice stickers for laptops. I'm sure you've all noticed this powerful blondie!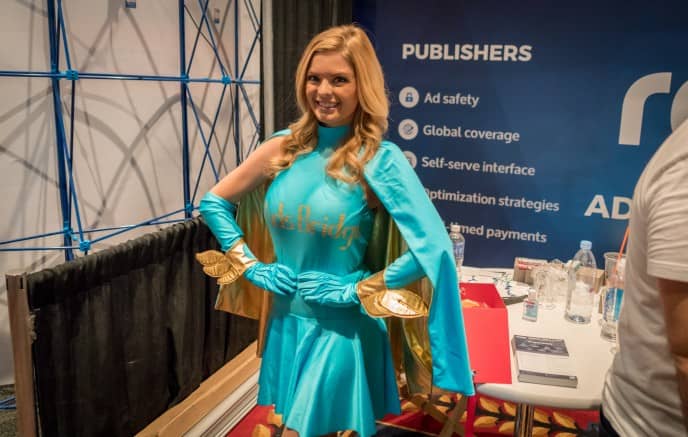 No matter what you do or plan to do when going to Las Vegas, you always can feel the party atmosphere there. Awesome Vegas parties didn't make me wait too long. I dropped by StackThatMoney party which was a good start of a wonderful evening. I was glad to meet all affiliate industry influencers, and say "hi" to all e-meet mates at the top of the Palms. Lorenzo Green, as usual, can gather good people around. Well, I had a feeling that I was in the right place at a right time, and it was really inspiring to realize that all these people are in the same boat with me and have common interests. 
The next day was the first day of the Exhibit Hall that I spent covering scheduled meetings and then having dinner with our partners. It was quite exciting to meet people from all over the world, and in one day.
Then, I went to the Dark Side party with Darth Vader (no way I could miss it). I met our old partners there and also found a couple of potential ones. Another great opportunity to tell people about AdsBridge, find new advocates, share experience, and learn about new opportunities in business. 
The next stop was Internext Expo 2016. So let's move on to Hard Rock Hotel. All big adult marketing players, affiliates, advertisers, publishers got together to share their experience and ideas, and just to look around, as there were a lot of interesting things going on.
Just like on ASW, our super-woo affiliate was presenting AdsBridge at Meet Market that took place on January 16th. It was followed by Traffic Dinner with a limited number of invitations. The dinner was awesome — great people at a great place. Btw, this dinner was finished at 3.00 am with Affil4you Bowling Suite event (lots of fun!).
The next few days raced by filled with meetings and some parties too. Won't reveal all the details, you know, what happens in Vegas, stays in Vegas. Afterwards, I made a road trip to spectacular Grand Canyon. Here I am… stopped to catch the moment.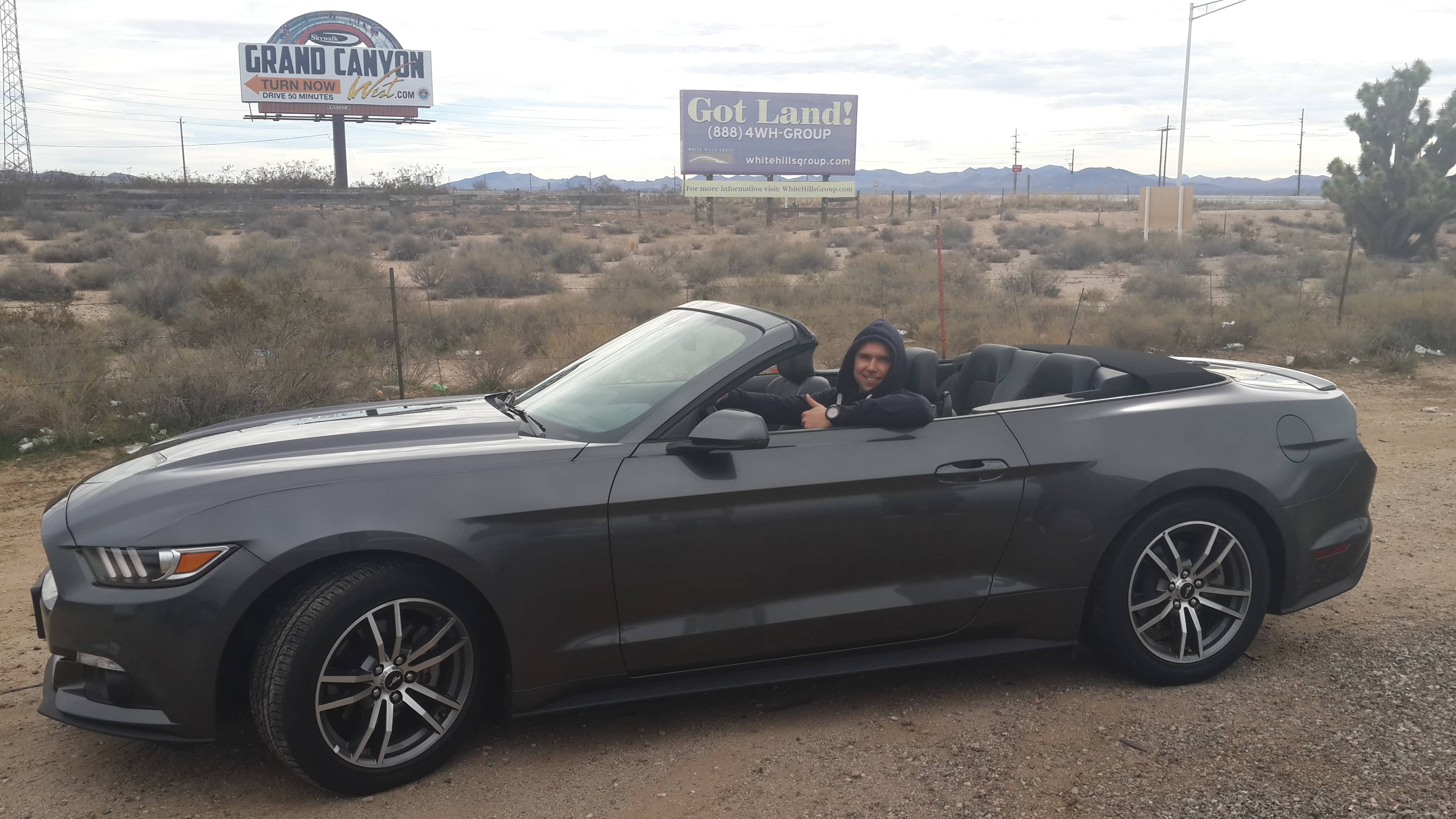 On the way back home, I had a suitcase packed full of promotion materials of other companies, and my personal badges from ASW and Internext which I'll definitely add to my collection.

Thank you, guys, it was a pleasure to meet you all!
Regards, 
Alex