Snapchat is a mobile application where you can exchange messages with photos and videos. The main feature of the service is that messages are stored for only 24 hours and then destroyed, which is probably why moderators are loyal to adalt in private.
At first glance, Snapchat is an outdated source of traffic, but a few years ago the developers came back to us with a major upgrade of the site, which gave the platform a "new breath". Snapchat's core audience is just a few countries, with almost a third of all users being in the US, followed by India in second place, then France, the UK and Saudi Arabia.
So why is Snapchat still not to be ignored? The answer is simple – a young audience, the main percentage of users under the age of 25, every day approximately 332 million people visit the platform at least 30 times a day! Also, it is important to note that users not only spend their time viewing and creating content but are also willing to make impulse purchases 😉 😉
Despite the loyal moderation of private messages, you need to be careful with advertising campaigns, especially gambling, nutra and those products that would be better to have a license for. A few rules to help pass moderation:
 Position yourself from the side of an official company. For example, if you add a company or product logo to your ad, it will increase your chances of passing moderation.
We advise you to replace phrases with neutral ones that may cause unnecessary questions, foul language and discrimination of the audience on any grounds are also prohibited.
Easily and quickly pass moderation white and fluffy offers, such as advertising cases, clothing or an application for their own development. If still the offerer with a part of the "thrash" there is a way out – cloaca.
Landings with discounts, unrealistic offers of earnings, fast weight loss, the acquisition of super skills, feelings and the opening of the third eye, refer to prohibited content, misleading and will not be missed.
In this article, we also want to discuss transferring conversions from AdsBridge to Snapchat side using Snapchat Conversion API.
    Step 1. Add Snapchat as a traffic source. For your convenience, we've added Snapchat to the template, which will make the customization process much faster.
Traffic Sources – Create traffic source – Select from templates – Save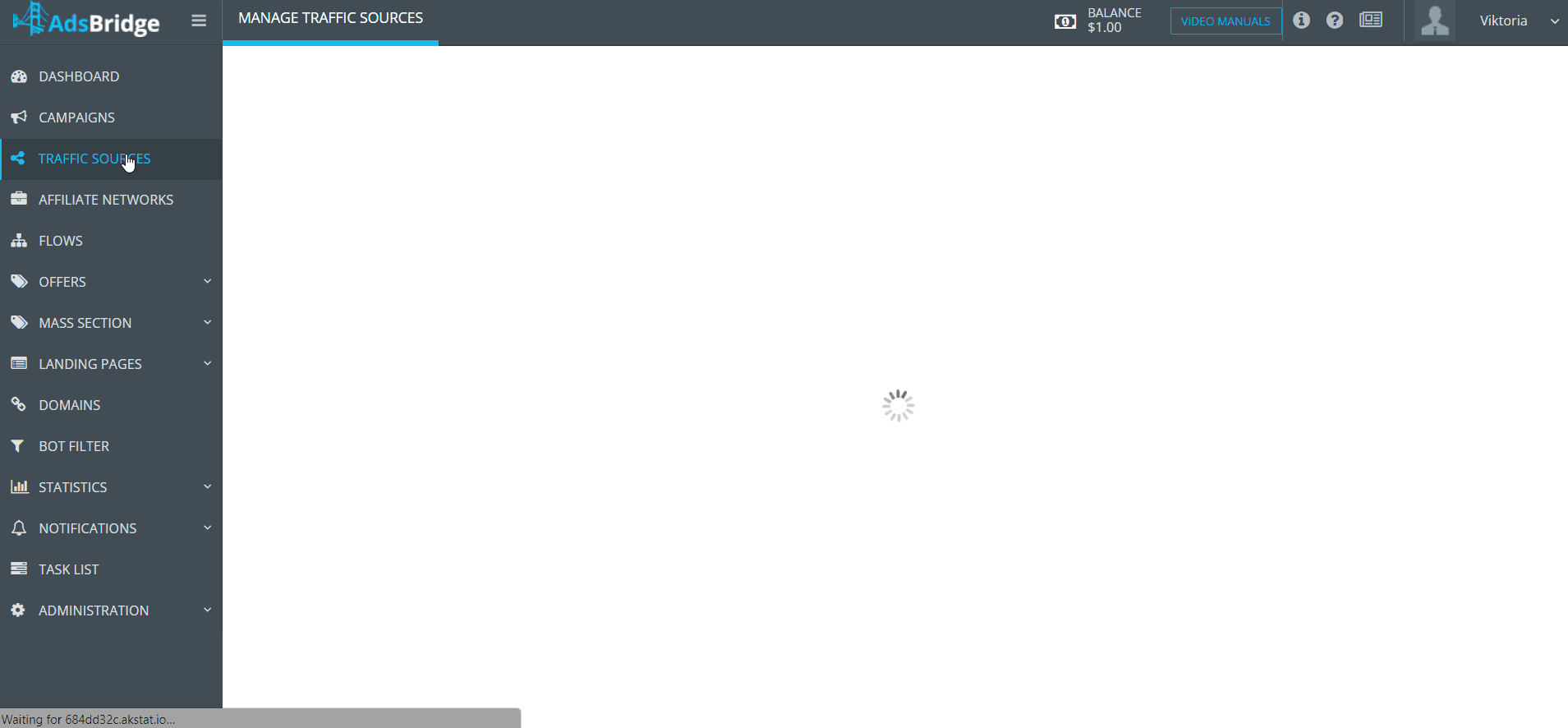 Step 2. After Saving the settings, an additional field for assigning accounts will appear. These need to be filled with data from Snapchat. After assignig the account, the postback will pull up to pass conversions to the Snapchat side. Read more about Snapchat integration in the documentation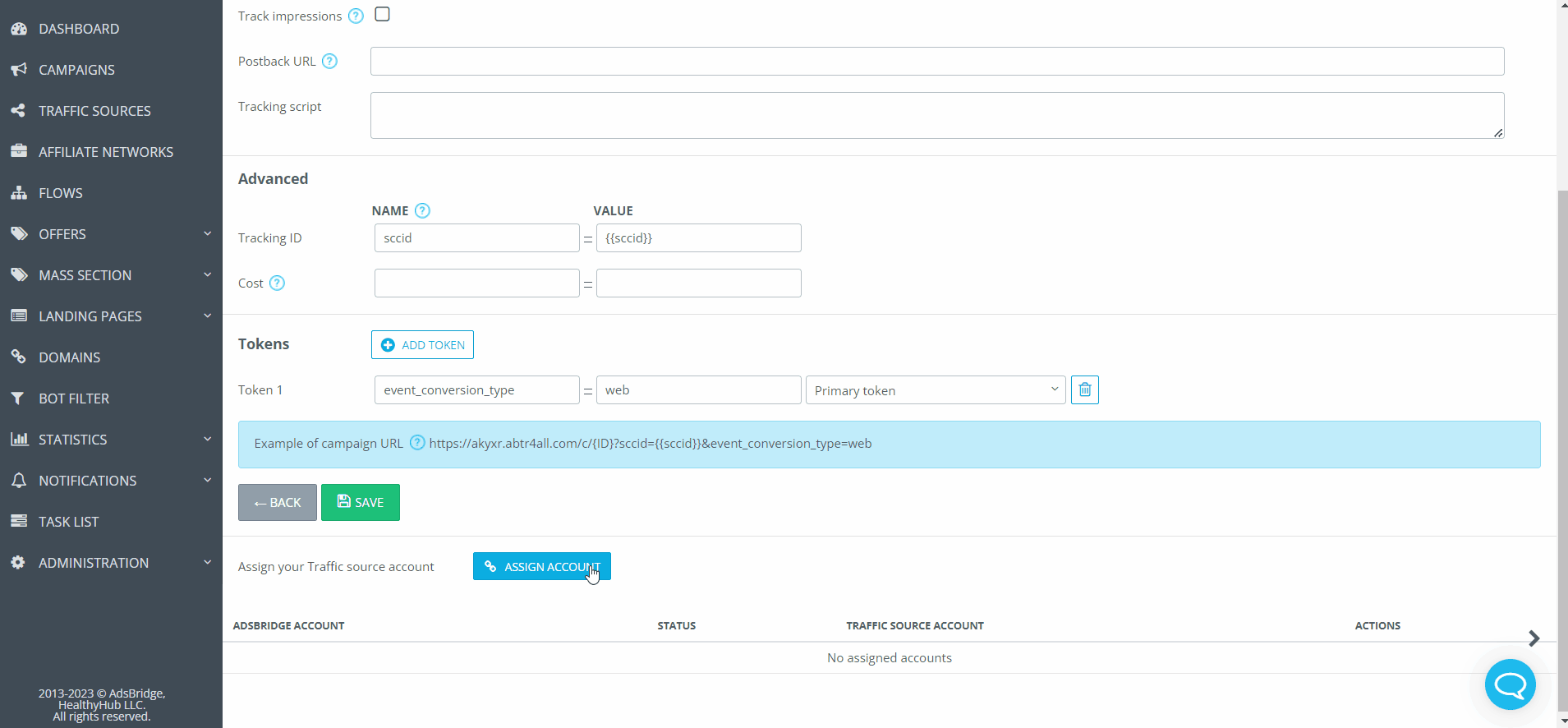 Step 3. Add Affiliate Network (if necessary);
   Step 4. Add an Offer, i.e. an affiliate link;
   Step 5. Create a Campaign and place the campaign link on the traffic source.
Where is the Snapchat data for attaching an account?
The first thing to do is register an account and go to Ads Manager. In the left corner, click on CreateAds – Business Dashboard.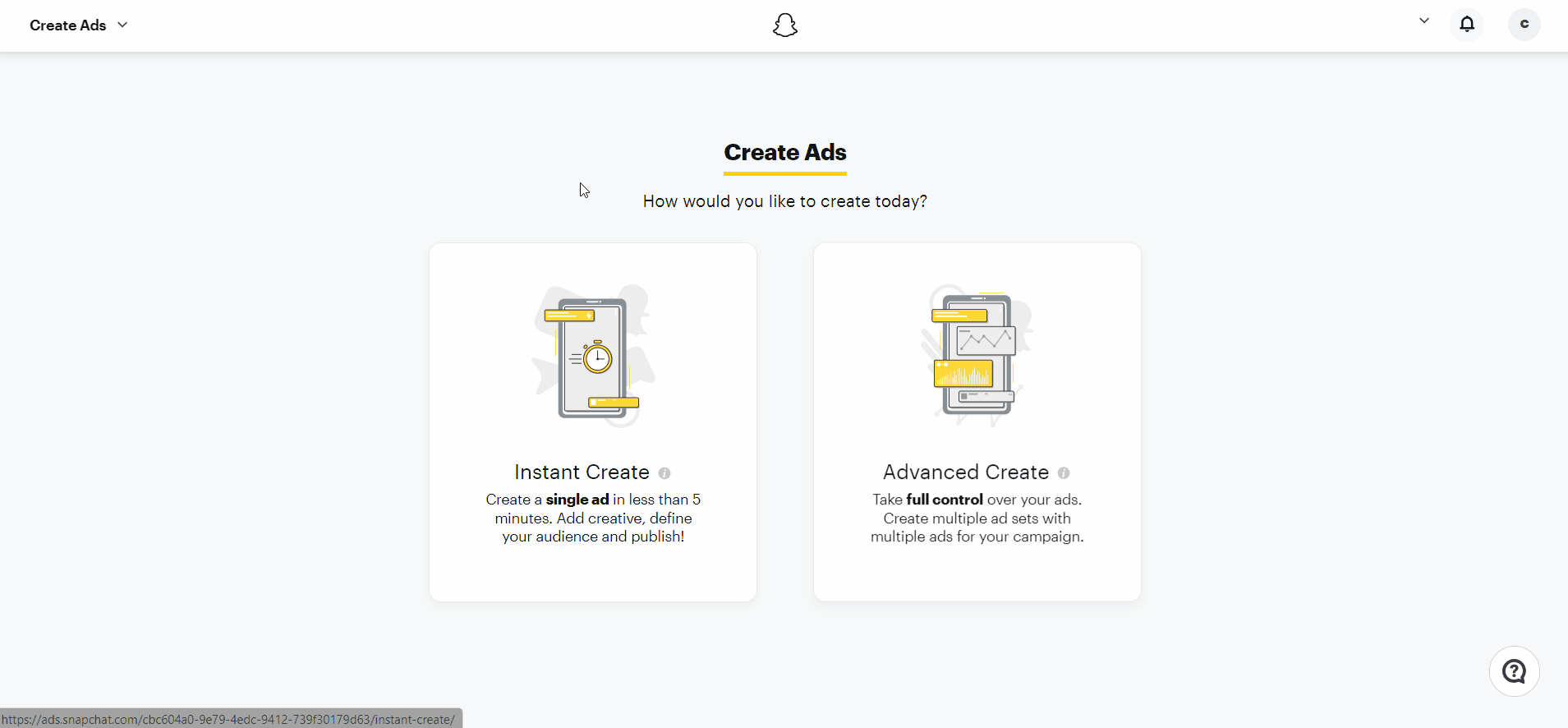 The next step is to go to the Business Details section and generate Conversions API Token. Then it needs to be copied and placed in the tracker in the Snapchat settings in the Conversions API Token field.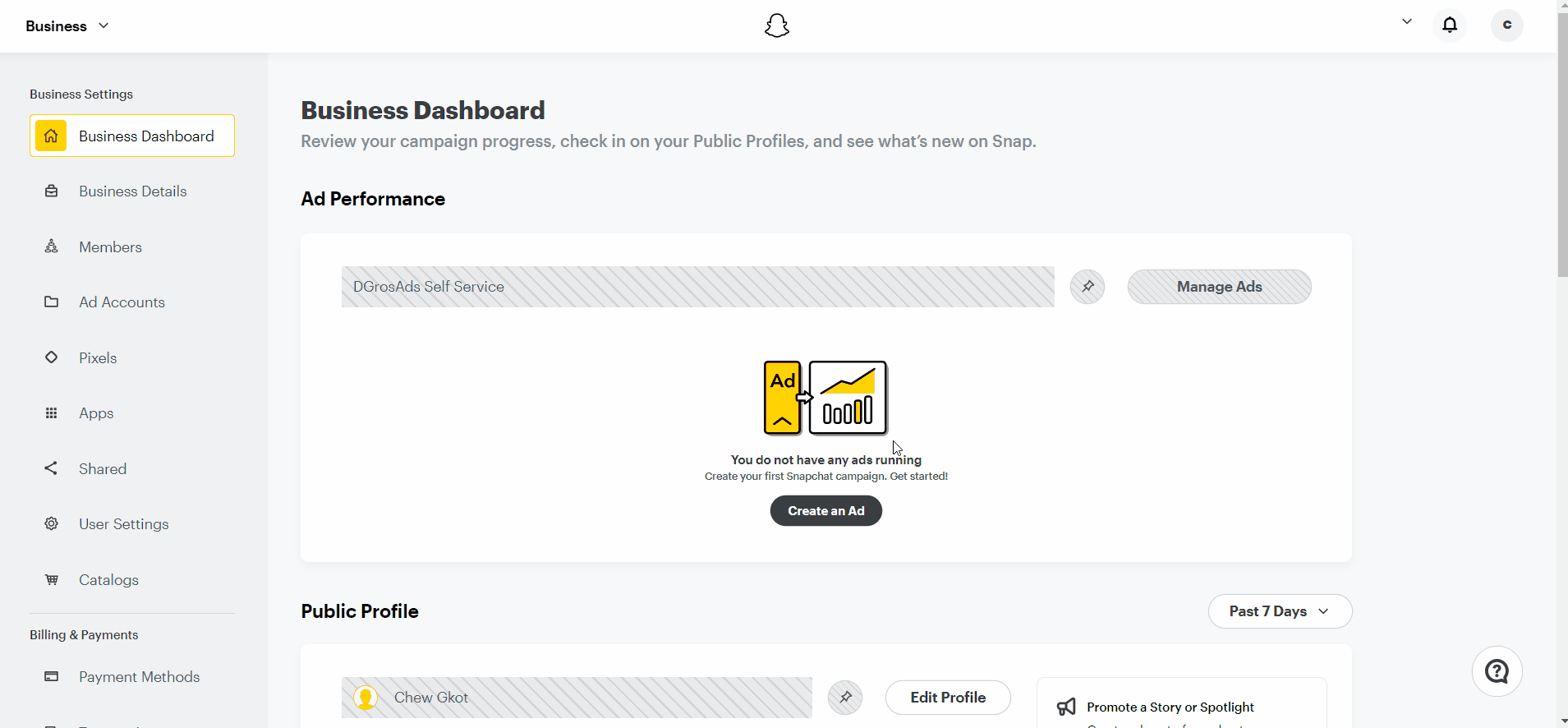 Then go to the Pixels section, the Pixel ID will be generated there, which should also be placed in the Snapchat settings in the tracker
After making all of the above settings, you will not only be able to track visits, clicks and conversions, but most importantly, you will be able to send conversions to the Snapchat side.
Have successful conversions with AdsBridge!