We're on the lookout! AdsBridge is searching for aspiring affiliates who want to share their story a chance to experience Berlin and AWE like never before. 
AdsBridge wants to give you the chance to win VIP access to Affiliate World Europe! 
Interested? Well, you're in luck! AdsBridge is giving away two FREE, VIP tickets to AWE 2017 to two inspiring affiliates!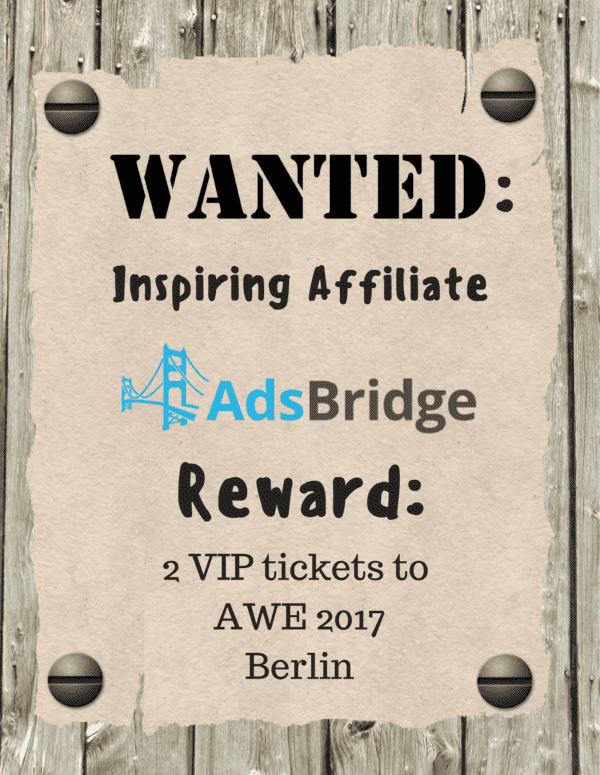 Tell us about your affiliate journey, and why you want to go!
How did you start in affiliate marketing?
What was your biggest failure and biggest success?
Who inspired you the most?
How would a VIP access ticket benefit you and your journey as a whole?
What do you expect to gain from the conference itself?
Answer these questions on the STM forum here, and register for AdsBridge to qualify!
We'll be reading your responses the entire month of May, and announce the winner on May 30th, 2017!
Inspire us, and we'll see you in Berlin!
Speaking of Berlin, here are some of our favourite places to go!
Brandenburg Gate
One of the first places we recommend is the Brandenburg Gate. Not only is this one of the most stunning structures in Germany, but a monument to history. What once marked the division of the Cold War now stands as a symbol of European peace and unity. We highly suggest seeing it!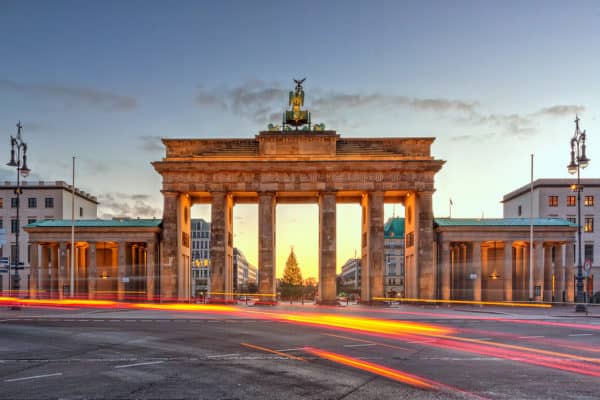 The Reichstag Building
The second place of interest we'd recommend is the Reichstag Building.
The architecture one its own is enough to amaze you. It was reconstructed after the reunification of post Cold War Germany, and the first session of the German Bundestag (Parliament) was held in April of 1999. The addition of the Glass dome allows for visitors to have a breathtaking view of Berlin, both day and night.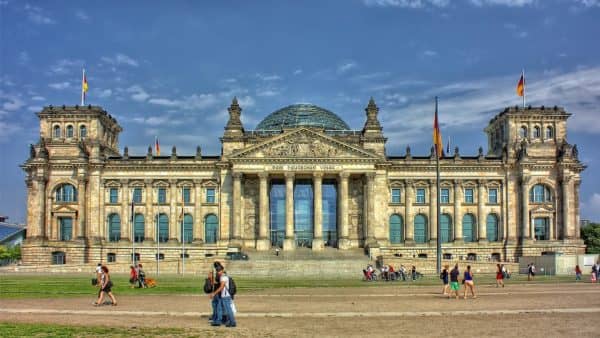 Museum Island
Third on our list is for all of those who love to visit museums. Usually, museums are spread out across cities, but in Berlin, they have this wonderful place called Museum Island! This island in the center of Berlin hosts four of some of Germany's greatest museums, and it is a perfect way to get some culture while visiting the city. The famous Berlin Cathedral is also located there, which is reason enough to go.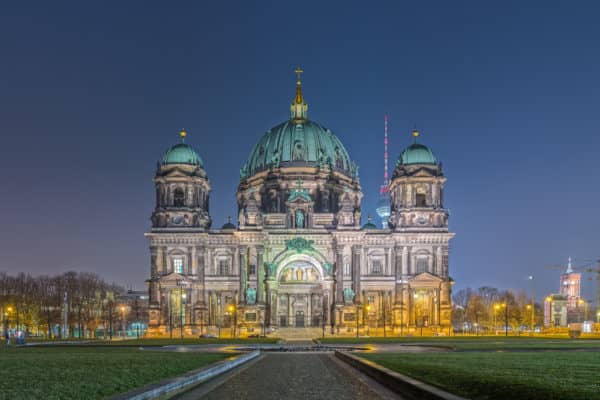 Berlin Wall Memorial
Last on our list is, naturally, the Berlin Wall Memorial! You can't visit Berlin without visiting the Berlin Wall! The history behind the museum is intense and enlightening, as it shows how far Europe has come since 1989. The implications of the fall of the Berlin Wall can still be seen today, so we highly recommend visiting!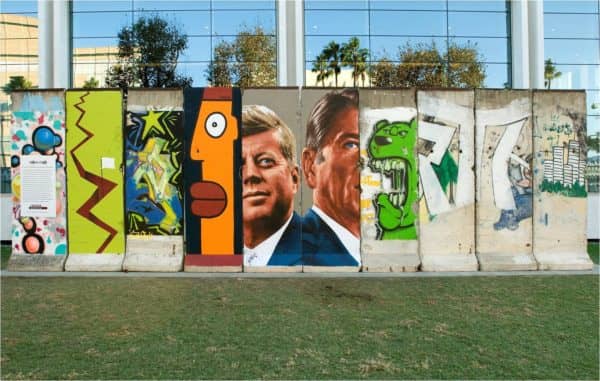 We want everyone to get a chance to see this amazing city, so make sure you take part in our competition above! To see an amazing guide of Berlin's bars and of AWE in general, check out Advidi's blog here!  
The AdsBridge Team will be attending AWE 2017, so make sure to sign up to meet us face-to-face, and get all of your questions regarding tracking, traffic distribution, and yes, our drone giveaway answered here! We'll be in booth №E3 !
Gute Reise! (Have a good trip!)
-Your AdsBridge Team